'AI and AR technologies will drive conversions and reduce the return rate' : Apoorv Bhatt, Co-Founder & CEO, Eolstocks.com
By Mohit Manghani | March 30, 2021
EOL Stocks, a technology-enabled B2B re-commerce marketplace, enables Retailers/Brands to trade their inventory across the country with real-time pricing and full transparency.
In a special interaction with Retail4Growth, Apoorv Bhatt, the founder and CEO of eolstocks.com shares how the B2B platform addresses the biggest pain point in the business and helps small businesses to embrace the power of technology.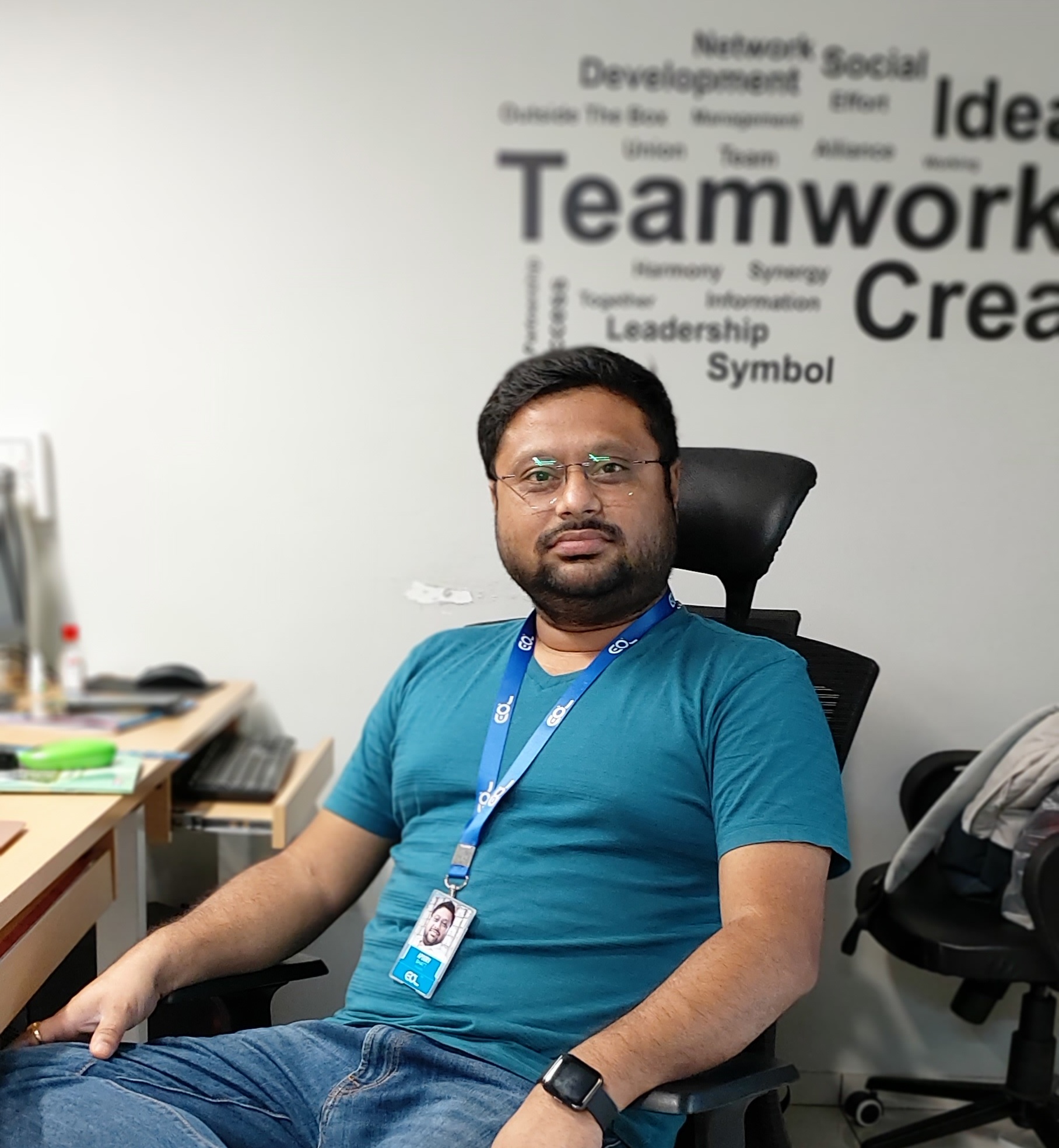 Can you share a bit about your company & what led to develop and launch of your retail platform?
We are India's 1st B2B Online Liquidation platform for "non-moving and slow-moving" inventory. We solely focus on slow-moving stocks and help SMEs control their working capital better. We bring together retailers, wholesalers and manufacturers on one single platform. Our Android/ iPhone app enables faster liquidation of inventory and is powered by intelligent technology, robust infrastructure, and an intuitive design.
Our years of experience in process optimization and user experience enable our customers to work in simpler and smarter ways. The easy-to-use application lets them discover buyers or sellers, connect directly and do business on their terms.
How does the platform help retailers and retail brands? Any case study you can share?
Faster liquidation: Hundreds of retailers and wholesalers have trusted us with their inventory liquidation and management. Our online platform enables them to receive better business deals at low costs in unexplored territories.
Access to a wider network: We give our customers access to hundreds of buyers on our platform across the country. With more than 2k products offered by various sellers, our platform supports trade like none other.
Hassle-free logistics management: We not only facilitate liquidation, but we also take care of the logistics associated with it. The shipments are picked up from the sellers and delivered safely to the buyer.
Secure payments: Online transactions on our platform meet the highest level of online security and safeguards.
Any retailers/brands insights you can share when it comes to behaviour at retail or purchasing patterns?
The world is facing unprecedented times and India is no different. Some of the businesses are hit hard and struggling hard to survive. We are 2 years into our business, yet we are really doing well. After a couple of weeks of lockdown, our business started picking up and we in fact started growing, because businesses were compelled to conduct transactions online. In fact a recent study by GlobalData, a London based analytics company, suggests that the coronavirus pandemic will accelerate the growth of India's e-commerce market and it is expected to reach ₹7 trillion by 2023. We are ramping up our technology as well as operations to be ready for an increased demand.
Another important factor of our growth has been the mobile phones sector, which has major contribution to our revenue. Some of the reports suggest that the pandemic has put a reset button on the increasing contribution of India to the global smartphone industry, which was 16% in 2019. One of the reports says that India will sell nearly 127 Mn smartphones this year which is 22% less than the projected figure of 162 Mn. No doubt that the overall shipments have declined but we believe that the bad period is over for the industry. The production is ramping up and the sales have started. With the increased use of mobile phones due to most people staying at home, the demand is going to pick up. Smartphones are transcending from an add-on to the lifestyle to a necessity in even the tier 2 and tier 3 cities, all because of the pandemic and we are seeing huge demand coming from those parts of the country.
How well has the retail sector responded to the platform? Any challenges in convincing clients?
We have 80+ Crores GMV to date. Every day 20-30 L worth of transactions happen on our platform. We have more than 1600 + Active Customers and 2K+ products listed on our app. We are well received and gave a presence in 6 cities across the country- Ahmedabad, Surat, Vadodara, Mumbai, Chandigarh and Bhopal. We have an extensive 3PL network of service providers as well to provide logistics and customer support across the country. We have shipped more than 80k+ units to 70+ cities or towns in India till now.
We recorded a 100% growth in 2019-2020. We are gearing up to scale our solution across multiple categories/ sectors by next month.
As far as the market is concerned, the B2B market in India is predicted to be around $700 Bn in 2020 and B2B eCommerce is expected to have a CAGR of 10% over the next five years. The Recommerce as a segment within B2B will be approximately $100 Bn in size in 2020. Liquidation is a segment within the B2B Recommerce, which can be safely assumed to be a $20 Bn industry as of now.
There are 50-60 million SMEs in India alone. On an average a retailer has will have 15-20% slow-moving inventory and as of now, there is no formal platform for inventory liquidation. There is a huge demand for liquidation in Tier II and Tier III cities.
Going ahead, do you see technology playing a greater role in enhancing the brand experience quotient overall?
All small and big retailers are focusing on Omni-channel experience for their customers and this will give a major boost to e-commerce in 2021 as more people are now shopping from multiple channels instead of relying exclusively on a single medium. Customers of all generations now make purchases online, in marketplaces, from offline stores, and from legacy retailers as well as independent brands. We will continue to see many offline brands making their mark on the e-commerce space and many online-only brands opening brick-and-mortar stores.
Artificial intelligence (AI) will be the key driver for e-commerce and it is expected that online sellers will spend nearly $7.3 billion on the technology by 2022. Even augmented reality (AR) technologies will be used to provide customers with a rich buying experience. AI acts as an online in-store sales associate and offers personalized guidance and recommendations to the customers. Using previous purchase history and analysing past browsing behaviour, it shows those products to the consumers which they are more likely to buy. In online shopping, buyers cannot try or physically inspect the products that they are eyeing, unlike in physical stores. AR eliminates this restriction and lets customers try on products virtually to see how it would look on them before they go ahead and buy it. AI and AR technologies will drive conversions for e-commerce brands and will reduce the return rate.
Do you think that with more such platforms, brands can get closer to meeting their ROI on retail spends?
India is a very complex market where brands, which are popular in metro cities, do not usually find takers in other parts of the country. Ever since we started our business, we have enabled businesses be it a retailer, wholesaler or distributor to liquidate their inventory much faster than before. We bring that connect between the demand and the supply where an unsold stock in one geography is liquidated in another area. This liquidation essentially benefits all the stakeholders in turn and has been really working out for us. We do not have any competitor yet and would not be able to comment on any of more such platforms.
Related Viewpoints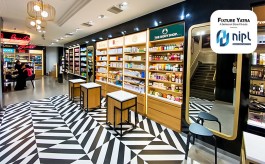 Director, Kathiawar Stores
'Planning is critical in successful execution of store solutions like fixtures'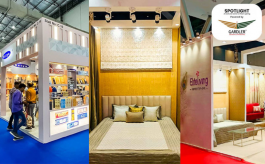 Founder, AP Designs
'Lighting an exhibition stall is much more challenging'