All Heart: Cracking The Snacking Space
By Chanda Kumar | September 19, 2018
Looking at solving mid meal hunger pangs by offering healthy yet tasty crackers, All Heart is the newest entrant in the snack block. Aniket Karia, Founder, All Heart shares the brand's approach in tapping this booming segment in packaged food and grabbing attention through fun in-store marketing activities.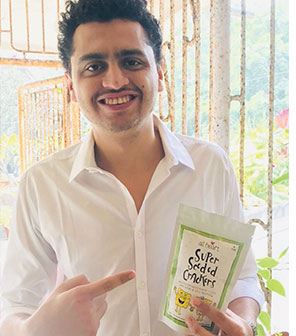 The urge to snack in between meals is habitual for many young, working professionals and even students. So, what's wrong in a little snack? Well, if you don't watch what you snack on, the pack of chips or cookies, land straight into your belly and accumulate as fats! In an effort to make the phenomena of snacking a little healthier, Mumbai-based Aniket Karia in December 2017 launched All Heart - a health food brand aimed at providing innovative, healthy snacks at very affordable prices. The need to come up with an entire range of healthy food crossed his mind when Aniket had very few healthy, affordable options to munch on in-between meals while working at his previous corporate job. We chatted with Aniket Karia, Founder, All Heart on the brand's unique approach to tapping the burgeoning snacking category, its expansion plans and the role of in-store marketing to grab the attention of shoppers at the shelf level.
Why would 'All Heart Crackers' stand out in the highly competitive packaged food segment?
All Heart's range of crackers offer great taste and nutrition too. The brand's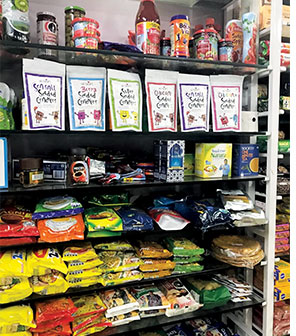 ideology is of mixing healthy with tasty, aimed at providing customers with innovative, wholesome snacks to munch on all day long. All Heart products emphasise on 100% real seeds, handmade, no added preservatives and no artificial flavour, making it ideal for working professionals and people on the go.
Tell us about your retail presence and expansion plans.
We are primarily present in the e-commerce space, retailing through our own website. And shortly will be available on Big Basket, Amazon and Flipkart. We are present in some retail stores in Mumbai, but should be present in 50 stores by the end of October 2018. We are also in talks with Noble Chemists, Foodhall and Godrej's Nature Basket. We are looking at being present in Bangalore, Pune and Delhi by end of this year. In the last three months, we have seen a drastic growth of 60%.
What is 'All Heart' doing to grab attention at the store level?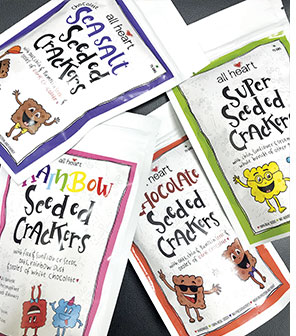 As for creating brand awareness, All Heart decided to take the online route, as it meant to reach its core TG of young working professionals and student. The key is to educate people about snacking healthy and opting for healthy choices. Our focus is on online marketing, building brand recall among people so that when they go to the store they recollect seeing All Heart on the internet.
Our strength also lies in our packaging, which is very fun, unique and colourful, along with a character and comes in various flavours. Activations are temporary solution, but packaging is a long-term strategy. I believe that if you attract customer, you have won half the battle.
What innovative in-store activities are helping you in brand building?
Keeping in sync with our product ideology, our in-store and on-ground activities are mixed with fun. We are keenly looking at sampling, as we have seen good conversions when people taste it -- they like it and pick it up. They realise the health benefits with taste. This way we feel the product will do well at store level. We plan to go where young working population and students are. We target individuals living alone, who don't have the time to prepare anything healthy to snack. It's a challenge to educate, but people are open and willing to try it.
Tell us how you plan to add the fun factor to your shopper marketing activities?
We are a fun brand, hence the activities also have to be fun. For instance, instead of just sampling our products, customers can come up with new recipes on the spot using our crackers, along with different toppings, dips, etc. We are also creating a buzz on social media, where we encourage our customers to post fun and quirky recipes they have tried using All Heart crackers in new and different ways. We have also tried blind tasting in one on-ground activity, where we blindfolded the customers and asked them to taste the crackers to guess the flavours. This was hugely appreciated and accepted by the target group.
We also collaborate with brands offering complimentary products for sampling or activations. As there is no direct competition here, it's a win-win for both brands.
Related Viewpoints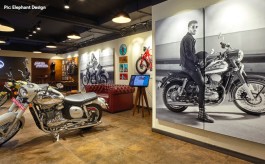 Co-Founder & Director, Elephant Design
'Designers have to take responsibility of making the store meet business objectives'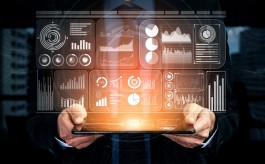 Angel Investor & Business Strategist
'Marketers need to stitch the missing link between data and business value'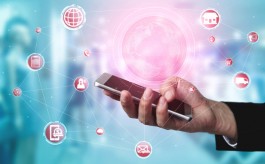 CEO, Ace Turtle
How omnichannel empowers brands in troubled times