Are corporates drawing away retail design talent?
By N Jayalakshmi | October 31, 2022
Changing post-Covid working dynamics, mismatched expectations and outdated curricula are all some challenging factors that retail design agencies face when hiring fresh talent. But more critical is the inclination on the part of aspiring new designers to seek corporate pastures, which impacts the ecosystem in a different way. Retail4Growth spoke to some senior and established retail designers to get a sense of the dynamics at play here.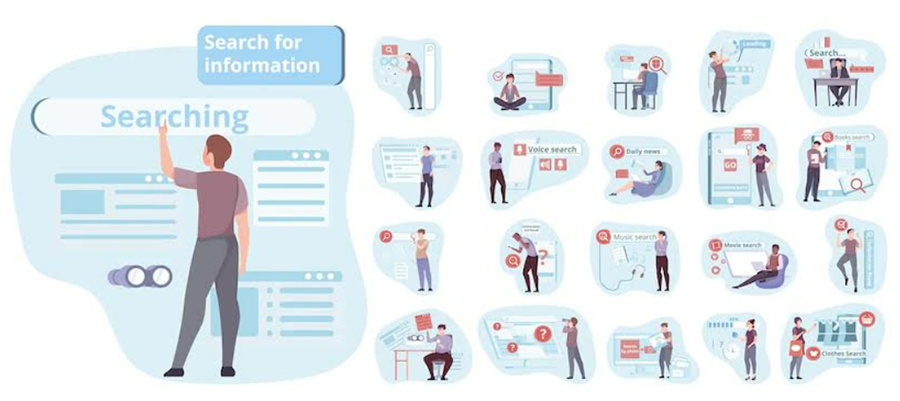 One of the most challenging aspects for any industry today is finding the right talent to deliver business results. For the retail industry at large, as it picks up the threads and gears for business in a post-Covid reality, the need is to offer redefined brand and customer experiences that can help meet sales objectives. This means that the entire ecosystem, including retail designers and solution providers, needs to offer solutions and resources that are industry ready and aligned to emerging new retail requirements.
While technology is one pillar that helps deliver goods, the other and more important pillar is people. But like in the case of other industries, the lack of enough industry-ready professionals passing out from institutions, skewed expectations on the part of job aspirants and changed work culture in the wake of the pandemic, are all factors that many retail design agencies have had to contend with. Added to this is the challenge of lucrative prospects offered by corporates (retail brands), which draw many aspiring retail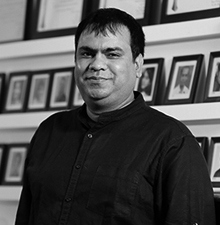 designers. The result is that promising retail design professionals, fresh out of institutes, often land up in a corporate space that offers exciting perks, but gives little in terms of creative satisfaction or hands-on experience. In the process, retail design agencies miss out on hiring promising talent that they can groom to add value to their projects and clientele. So in the long run, it appears to be a no-win situation.
One relevant aspect here is the criteria that retail design firms have in place while hiring designers. As Sanjay Agarwal, Managing Director at Future Research Design Company (FRDC), says, "It all depends on the kind of professionals we want to work with. Some are more comfortable in a corporate structure and they are not meant for a consulting environment. Even if we match the corporate pay structure, they will never give us the output required for the kind of work we do. We need people with a passion for design, who can take on the challenges that come with the responsibility. So the first filter we use is to check if a person wants to work in a design firm or a corporate."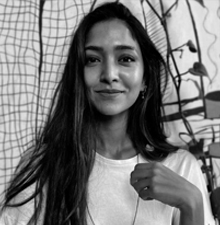 Says Shikha Rentala, Head - Design Strategy and Director at retail design agency Restore, while talking about the criteria they have for hiring new design talent, "We consider ourselves design partners to our clients, and as such we look to hire talent that is equally participative in both the work (skill) and relationships (culture) and therein lies our challenge. Some of the aspects we focus on while trying to find a potential hire are 1.Collaboration over Competition: We have discovered that collaborative minds that are multidisciplinary have helped push out the best deliverables. And so, we don't always seek retail design experience, we are open to those who can look at problems from varied angles and collaboratively devise the best solution. 2. Leaders over Learners: We look for leaders. Ones who can make decisions and lead the way to better practices. Those that are proactive and not reactive - can learn even through failed experiences, not passivity. 3. Culture over Chaos: After 17 years of operation we still think we can be better, as a design agency and as a people. And that means we look for humility, integrity and a personal sense of ambition and goals."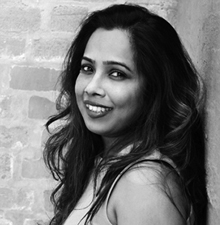 Well, these views further point to the general preference among retail design firms specifically for aspiring designers with the zeal to take on all aspects of design consultancy, rather than those looking for a plush job - a need that only a corporate can fulfil. And as often happens, the excitement of a corporate job wears off after a couple of years for many designers, and many of them experience stagnancy. As Jenny Andrews, Jenny Andrews, Founder - of STUDIO J, says "There are people who join a corporate due to the obvious perks, and after some time get tired of the corporate culture and want to do some meaningful, multidisciplinary work in a design agency. And then some people work in a design firm for a few years and then start to seek the comfort of corporate life. But in a corporate, there is the possibility of their role being limited and confined to store operations or roll-outs. It's only in a design agency that they are more likely to get opportunities to do work based on design thinking."
It's thus not surprising that many design firms feel professionals who come from a corporate background often don't have enough to offer, because of inadequate exposure. As Sanjay points out, "In a corporate, there are opportunities for them to grow horizontally, rather than vertically, and they often end up doing the same kind of work. So as a rule, we don't hire people who started their career with corporates or who only have corporate experience, even though 7 out of 10 people realize the difference and want to come and work in a design firm."
Well, as Sanjay also adds, it's difficult to stop young aspirants from joining a corporate because of the obvious reasons -- better pay, perks, peer pressure etc, but it's a learning curve for the whole ecosystem and the realization regarding the need for relevant work experience and the accompanying professional satisfaction sink in for most of them at some point of time. Also, as a few other industry professionals point out, many retail design agencies are entrepreneur-driven and the work culture they offer sometimes does not match the expectations of aspiring young designers. Besides, the pandemic has made work from home a common option and retail design agencies often find it difficult to persuade candidates on an on-site, 5-day work schedule.
So as things stand, it's seeming to be difficult for many retail agencies to compete with corporates when it comes to hiring talent. It also points to the way the whole ecosystem functions. As Sanjay explains, "In the West, people join corporates with a very clear reason and often at a very senior level. But that's not so in India and design professionals are often hired only to manage their store operations. Also, there is often no regulated way of hiring retail architects for a project or delivering multiple stores. This leaves very little opportunity for a designer to update his or her knowledge unless there is an individual inclination to do so."
It would thus appear that the way forward is for the whole eco-system to draw from these collective experiences, evolve and create a system wherein retail design as a discipline is given its due, thus enabling it to attract the right talent. This means that corporates will have to realize it's better for them to partner with a holistic design agency for their stores, rather than have an in-house design department, and retail design agencies for their part will have to match, at least to the extent possible, the corporate pay structure and offer a work environment that meets the expectations of promising design professionals. As Sanjay sums up, "A time will come when retail organizations will also understand that it's not easy to run a design department in-house and that the bridges with design consulting firms cannot be broken. It's a long journey until then, but that meeting point will happen."
Meanwhile, other challenges need addressing, like outdated VM and retail design curricula. But that's a separate issue by itself. In any case, one thing is clear and it is that the onus is on the whole ecosystem to create a conducive environment for nurturing promising retail design talent - one that results in a win-win situation.