'Asset-light models like cloud kitchens & franchise outlets help us scale up'
By Mohit Manghani | March 02, 2020
In an interaction with Retail4Growth, Kabir Jeet Singh, Founder & Chief Executive Officer, Burger Singh, talks about the brand's international expansion plans and how he plans to take the burger flavours to food aficionados the world over.
Can you take us through the Burger Singh journey so far? How it began and how you raised the investments for it - initially and after you began expanding?
The journey started while I was working at a burger chain in the UK for some extra pocket money. One day I went to a nearby store to get 'Shan' masalas and mixed them with some burger patties. It tasted awesome and in no time, these Indo-British fusion burgers were on the restaurant menu. Soon they even started calling me 'Burger Singh' and I ventured into this business after I returned to India.
As for the investments, initially, I raised Rs. 1 crore in 2015 from friends and family and opened outlets in Gurugram in a span of six months. I then sought another round of funding from Ashvin Chaddha and Avtar Monga (COO, IDFC Bank) and raised about Rs. 2.5 crore. By the end of 2018, I was able to get funding from the existing investors and brought in two more investors, Ashish Dhawan and Sanjeev Bikhchandani, to raise around Rs 20 crore.
What have been some of your key milestones so far?
Our first outlet started doing cash break-even sales within 60 days of launch. The acceptance of our product was much higher than we expected. This gave us the motivation we initially needed and we have never looked back since then.
What is the market size of your sector and how are you differentiating from the competition?
The projection for the Indian Quick Service Restaurant industry is to grow to about Rs. 25,000 crore by the end of 2020.
Our biggest differentiating factors are our menu and recipes. No other burger chain in India offers you the desi taste of Indian recipes inside a burger. We have recipes with flavours of Indian food items like Amritsari Murgh Makhani, Shahi Paneer, Dum Aloo, Keema etc.
What are your observations on the current market trends and other growth opportunities? Can you share some consumer insights?
The Indian market has evolved drastically over the last 5 years. Shopping is moving from malls to e-commerce channels like Amazon, entertainment and movie watching is moving towards platforms like Netflix and eating out is moving to home-delivered food option. This evolving lifestyle clubbed with urbanisation and growing nuclear families, points towards a steep upward trend forecast for the QSR and the food delivery space.
Read the full interview in the February 2020 edition of Point-of-Purchase Magazine.
Related Viewpoints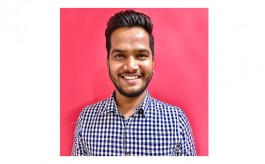 Head- Projects at Universal Sportsbiz Pvt Ltd
"Virtual trial rooms, digital screen and self-checkout kiosks can see change in spends" : Dharmendra Sharma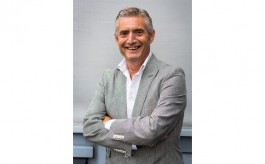 MaRC- Global Development Director for Shop
At a time fraught with uncertainties, where is the global retail industry headed?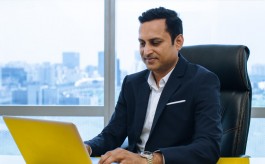 Managing Director, Tupperware India
'The spend in technology will increase' : Deepak Chhabra, Managing Director, Tupperware India