Atmanirbhar : Limit, Leverage, and Evolve to become self-reliant : Amit P. Kapani, Sewak, LPFLEX Sign System India
By Retail4Growth Team | August 05, 2020
Atmanirbhar Bharat Abhiyan, announced by PM Narendra Modi, aims to propel the country on the path of self-sustenance and insulate India from any future global economic downturn in the long run. In a special interaction with Retail4growth, Amit P. Kapani, Sewak, LPFLEX Sign System India Pvt. Ltd shares what Abhiyan means to him and how local businesses can thrive and become self-reliant in a post covid world.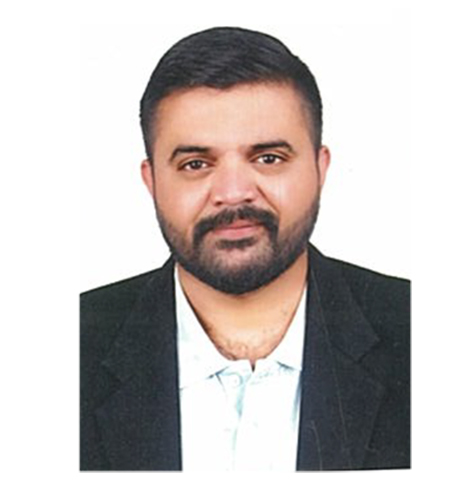 What does Atma Nirbhar mean to you as an entrepreneur?
Atma Nirbhar, as we are aware, is a concept of self-reliance. It stands as an idea of self-motivation that encourages innovation and expansion in various domains. At LPFLEX we help customers in the visual communications sphere which are mostly B2C customers having a huge target audience i.e. 138 crore people which is nearly 18 percent of the world's population.
To add to this, we are increasingly seeing the expansion of recognizable brands in Tier 2 ,3,& 4 cities, which are encouraging signs. This coupled with the growth of cities like Pune, Kanpur, Lucknow, Guwahati etc which are not seen as Metros, yet cannot be considered as Tier 2 cities, ensures products & services move beyond the traditional metros into these entire markets.
Atma Nirbhar campaign surely will motivate us as an entrepreneur to find the need gap of the market and come across a one-stop solution for our customers for their branding requirements. We can serve these markets in quick span as seen in the case of PPEs during this Pandemic
ALSO READ: Atmanirbhar India: Focus on revisiting R&D spending to remain globally competitive: Soham Gujral
How do you think this can work in an industry where China dependence is quite high? What is your own (company's) approach to this?
All industries, irrespective of the sector, are reliant on China for raw materials and banning is not the right option. Something drastic as banning goods would not be the right move in my opinion unless there are initiatives to have a perfect replacement for products in India considering Quality, Quantity & Price.
Atma Nirbhar is and should not be a short-term goal, but a long term one. One of the biggest advantages India has over China is that we are a consumer market and that is why you see the most iconic brands set up shop in India. This is ideal for branding solutions company like ours.
In a price-sensitive market like India, the change is possible from the top of the supply chain. OEMs and brands must encourage and invest in vendors who are taking initiatives towards Atma Nirbhar. In VUCA world, nothing is constant, and we need to evolve with the times. We need to see China as a competitor for business and take appropriate steps to nullify it.
What measures do you think are needed from the govt and industry stakeholders to make this a practical reality?
As I said, everything begins at the top of the supply chain. Industry bodies like CII & FICCI must partner with MSME organizations to develop and help them reach efficiency levels to compete with China. Secondly, MSMEs must strive to attain efficiency levels to reduce cost, thereby, outperforming Chinese competitors. The world is having a negative sentiment toward China's disruptive policies (economic & political) and is looking for alternate destinations.
Industries must be aware that we are not in Duopoly world where China's failure is India's gain. Countries like Taiwan, Vietnam, Malaysia, Philippines, Thailand, and Indonesia are also looking at the current situation to turn into their favour. Locally made and locally supplied need to compete with imports and this is how we will ensure progress.
When it comes to government, tax relief (direct & indirect) is what we are looking at in the short to medium term for us to reinvest the revenue to scale and expand our businesses. This is applicable through the supply chain including the end customers. As MSMEs, we require the support of Industry bodies and governments on payments recovery which has been delayed. Quick resolution for defaulters will immensely help MSMEs with cashflows and investments for future business without needing of drastic cost-cutting measures.
Secondly, the red tape is always seen as a hindrance to growth in India which the government is working on reducing, however, it needs to strictly be implemented on the ground level. Clarity from governments to companies through industry bodies on future steps will create a platform for the Indian entrepreneur to thrive. Atma Nirbhar is achievable because unlike China, we have the market demand as well as the capability to supply to these markets.
Related Viewpoints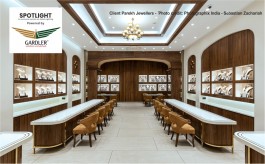 Principal Designer, Shravan Design Company
'Lighting impacts how merchandise is presented to customers'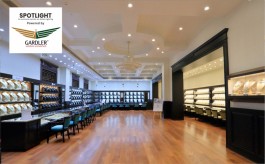 Head Designer, Ahanas Design For Space
'We look for sound technical knowledge in our lighting partners'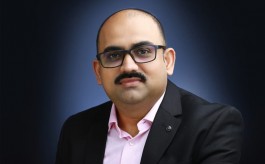 CEO & CFO, Smollan India
'Adapting to tech advancements is imperative for competitive edge'