Betting Big On Breakfast Cereals
By Chanda Kumar | September 03, 2018
Extending its cereal range and launching its new brand campaign to inculcate the habit of having breakfast, Kwality is aiming to become one of the top 5 breakfast cereal companies in India.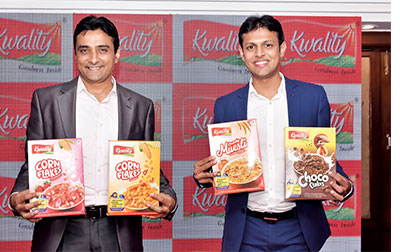 Kwality, Bangalore-based manufacturer of masalas and instant mixes from the house of Pagariya Food Product, recently unveiled its extended range of breakfast cereals, while also hitting the market with new packaging, smaller pack sizes and a 360-degree brand campaign that emphasises the importance of breakfast for a healthy lifestyle. Kwality is aiming to become one of the top 5 breakfast cereal companies in India. At present, the brand has a market share of 5-7% in this category. Predominantly present in South India, Kwality today has 400+ distributors and covers 25000+ retail outlets. The company is aggressively focussing on its operational and marketing strategies to capture new markets across India and reach INR 100 crore mark by 2020 from its current revenue INR 40 crore in FY17-18.
We spoke with Naresh Pagariya, MD, Pagariya Food & Dheeraj Jain, Director Sale and Marketing, Pagariya Food on the brand's focus on in-store marketing, expanding its reach geographically and more.
In what ways are you communicating the new breakfast range at the store level?
We are going massive with retail outlet branding, which will have gate arches, shelf strips, FSUs. We will be doing extensive sampling activities in places like Bangalore, especially stores with high footfalls. In terms of budgets, we are allocating a good chunk of marketing budget for promoting the brand's range at the store level.
We have about 400 distributors in South India today, covering 25,000 retail outlets. We are looking at reaching 40,000 retail touchpoints and aiming 60% growth in revenues this year. We are planning to expand our reach pan India in 2-3 years.
With strong competitors in the breakfast cereals category, how do you plan to grab the shopper's attention at the shelf level?
For this we have a three-pronged approach to capture shopper's attention. First, through our modern and exciting new packaging designs. Secondly, through attractive POS display and communication at the shelf and finally through our value pricing. Ultimately, Indians are value conscious. So we offer packaged cereals which are nutritious, convenient and healthy, at affordable prices.
What's your go-to-market strategy to penetrate small towns and rural geographies?
Increased television viewing and education among rural India has created a demand for branded products in these regions. A lot of children and youth aspire to have breakfast cereals. By introducing smaller packs of Rs 5 and Rs 10, we are ensuring that people in tier 2, tier 3 and rural Indian cities can also enjoy nutritious and tasty breakfast cereals.
Tell us about your plans to expand your reach to other countries?
We are planning to expand our reach to the Middle East, Africa, Thailand and Malaysia. At present, 10-12% of revenues come from exports to over 20 countries like UAE, Qatar, USA, Fiji Island, Maldives, Seychelles, Nepal, Sri Lanka and Tanzania among others.
Related Viewpoints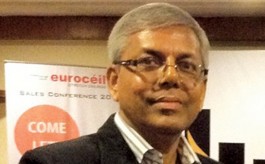 Managing Director, Euroceil
'Innovation is our hallmark'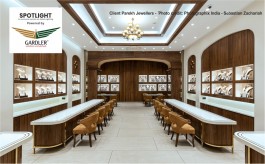 Principal Designer, Shravan Design Company
'Lighting impacts how merchandise is presented to customers'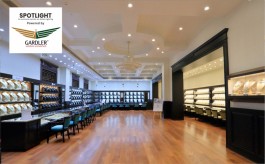 Head Designer, Ahanas Design For Space
'We look for sound technical knowledge in our lighting partners'