BrandShell: Charting growth with a client-focused approach
By N Jayalakshmi | December 06, 2022
Started in 2014, BrandShell is today a trusted one-stop branding and retail solutions partner for some of the top retail clients, including Raymonds, First Cry, Baby Hug, Belgian Waffle, Orra and more. Krunal Shah, MD, BrandShell Pvt Ltd, attributes much of the success to a strong organizational culture and well-defined work ethics. In this interaction with Retail4Gowth, he talks about it in detail.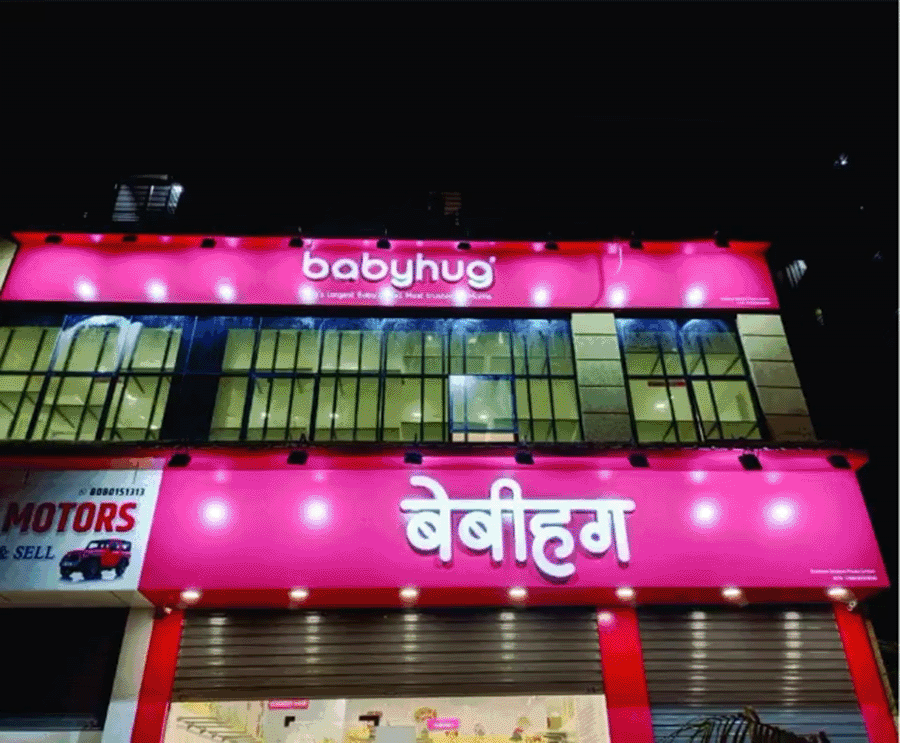 Success in any business is marked not just by good balance sheets and happy clients, but also by a happy workforce. This is something Krunal Shah, MD, BrandShell Pvt Ltd, strongly believes in and something he applies to his own business. BrandShell, the company he set up in 2014, has today carved its distinct positioning as a trusted one-stop partner for its retail clients, taking care of their critical project requirements from branding and signage to store fixtures and more.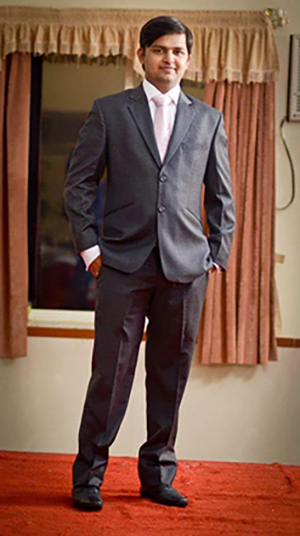 Strong organisational values, a laser-sharp focus on client requirements and a closely-knit workforce have all contributed to the company's growth. "We work together as a family. I engage with each labourer on both the professional and personal level, often stepping in to try and solve their personal problems too and making sure their basic needs are met. So we share a deep bond. That has kept us going and will keep us going in the future too," shares Krunal, who also shares that BrandShell is all set to double its staff strength soon.
The company's journey began with a very clear vision to bridge a gap in the market and tap an opportunity. Says Krunal, talking about the factors that drove him to set up BrandShell, "Prior to starting out on my own, I worked in different agencies in various roles and gained experience across different areas, including digital, outdoor advertising, events, retail, etc. Among all these, retail was something that interested me and, through all those experiences, I saw that there was always a high dependency on vendors, and that came with its challenges. I realized there was a need for a one-point vendor source with good service delivery and I felt that was an opportunity I could tap into. Thus I entered the market."
In 2016, the company got financier Hitesh Mahajan on board as an investor. Hitesh was not just an investor, but also a core member of the team, believing in the same organizational value of working together as one single family. And from then on the company's journey picked up speed. One of the first major things that the company did was to shift the focus from agencies to clients directly. Today the company's client portfolio includes the likes of Raymonds, First Cry, Baby Hug, Belgian Waffle and Orra, to name a few, with more leading retail names and projects in the pipeline. As Krunal says, "Our approach of being client-centric helped us expand our client base, and today we have a client retention rate of +90%. The clients who worked with us have developed a comfort zone with us and choose to stay with us for a long time."

The company's growth is also evident in the infrastructure - 5000 sq feet factory floor area plus 2000 sq feet office space and continuous investments in machinery every six months, ensuring a range of in-house machinery, including all equipment for woodwork, laser cutting, router cutting, printing, etc. As Krunal informs, these investments ensure a smooth flow of business and faster delivery to clients. The company is also looking to expand its space, given the increase in projects.
Besides the client-focused approach and active investment in infrastructure, a strong organizational culture and teamwork are something that Krunal underscores as critical factors for success. Talking about his staff and the organizational culture he has built, he says, "Our employee retention rate is also over 90%. Most of them have stayed with us from the beginning and they all come from different backgrounds. So, while they all bring their own experience to the table, we have also groomed them to grow in this industry."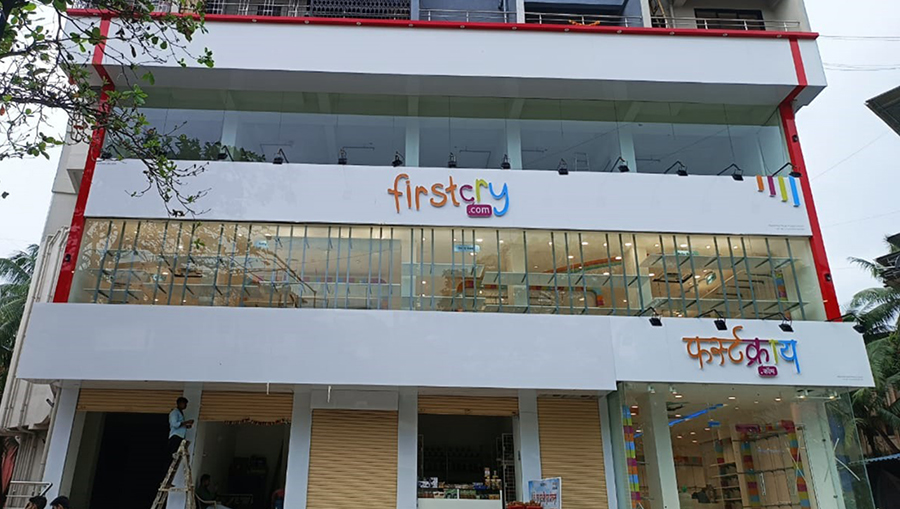 He adds, elaborating, "We work together as one family and the organisation has been built from the learnings gathered from my experiences. I believe in a hands-on approach, being with the workers on the work floor, or with the client servicing and design teams. This way, I have a close understanding of all their challenges. We also have an open work environment where everyone, from the workers to the top management, is free to offer suggestions and feedback, which are implemented too."
He explains further, talking about how the work culture reflects in the organisational functioning, "I have always believed in giving my 100% to whatever I do and this is also core to the organisation. We ensure there are zero compromises when it comes to our clients. We have very strict policies in terms of quality and material specifications, and rigorous planning goes behind all our projects. We have team meetings on a weekly basis, wherein we discuss how we can execute a project in the most cost-effective and timely manner. And like I said, it's an open forum and everyone, irrespective of his role, is free to contribute ideas. We are constantly exploring ways of increasing speed, efficiency and finish and follow a process of constant learning."
The strict adherence to quality, while ensuring cost-effectiveness, also means doing a balancing act with suppliers. Says Krunal in this regard, "Since we make sure there is absolutely no deviation from the quality promised to the client with the best possible cost, there are always discussions with suppliers for getting the best quality with the best possible rates. But I ensure timely payments to our suppliers, no matter what. This makes them happy. When the suppliers are happy, we can get good rates, which we can then pass on to our clients along with the promised quality. "
Finally summing up his philosophy and approach to business, Krunal says, "I was brought up in the value system of putting others first and I follow this in business too. My workers' achievements are my achievements and this also translates into good client relationships. When clients trust us, that is a big achievement for me. We don't look at what others are doing, we just focus on giving the best to our clients." With these beliefs clearly in place, BrandShell is all set to cross new milestones in its business journey.
Related Viewpoints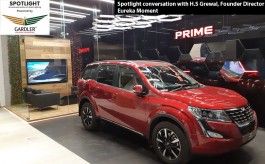 Founder Director, Eureka Moment
"Lighting is what enhances a space"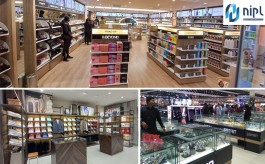 Director , Naman In-Store India Pvt Ltd. (NIPL)
Naman In-Store India Pvt Ltd: A journey fuelled by strong client relationships, infrastructure & skilled team