Breakbounce to expand its presence across the country
By Chanda Kumar | June 09, 2016
Targeting the uber cool youth in the Indian cities, Breakbounce Streetwear began its journey in 2012 and has hopped on to the omni-channel bandwagon to reach its TG through online, multi-brand outlets, an exclusive brand outlet and its soon-to-be-launched e-comm store.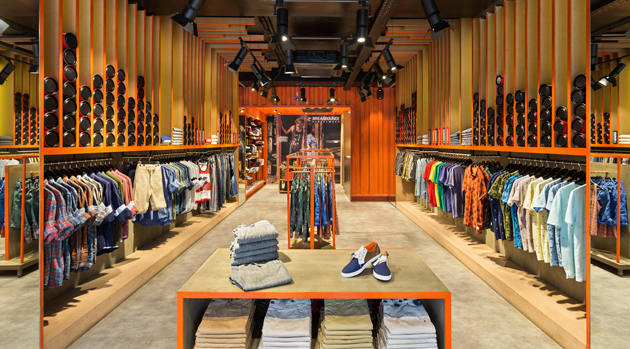 A quintessential streetwear brand designed to take fashion to the streets, Breakbounce Streetwear has been aggressively expanding its presence through online, multi-brand outlets and even an exclusive brand outlet opened last last. We chatted up with Sanjeev Mukhija, Managing Director, Breakbounce on the brand's journey and how it plans to dominate the streetwear category.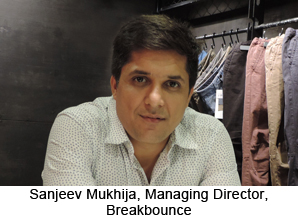 Can you tell us about the brand's journey so far?

In 2012, Breakbounce Streetwear started nationwide market testing in collaboration with myntra.com. And since 2013, the brand expanded its footprint across large format retail chains in India like Lifestyles stores, Splash Fashion, Central stores and across e-commerce leaders like Myntra, Jabong, Flipkart, Snapdeal, ABOF and Koovs.
Targeted specifically at youth fast fashion, Breakbounce Streetwear has created a nationwide market penetration across 140+ doors. With decades of industry expertise in product design and development, retail sales and distribution, marketing and communications;'Team Breakbounce' now ventures to create a unique and experiential brand reach, nationally and internationally.We launched our first exclusive brand outlet in Vadodara and soon launching our online e-commerce store.
Tell us about your core TG.


The majority of Breakbounce's customers lie within the 18 to 35 years bracket. The core customer group lies in the age group of 22 to 28.
The TG are primarily from SEC A+, A, B and from an urban metro demographics.
At present, how are you reaching your potential customers?
It's a mix of 60% brick and mortar stores through our partnership with multi-brand outlets (MBO's) and 40% is contributed by online e-commerce retailers. We also are expanding our distribution through trade partners at a local level.
How do you plan to expand your reach and retail footprint in the country?
We are launching our own e-commerce site very shortly, which will enable us to independently reach to consumers across India. We opened our first store in Ahmedabad last year and plan to open our flagship outlet in Bangalore soon. Flagship stores and EBO's across selected geographies, where we see huge potential, will be our next target.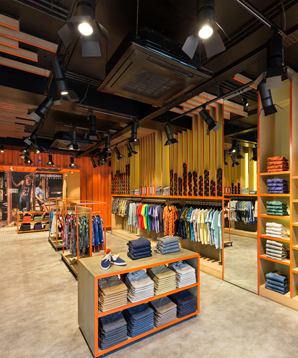 How important is omni channel retail for a brand like Breakbounce?
It is important to give the consumer the convenience to shop as per his needs whether through online or brick and mortar store. Omni-channel retail will definitely benefit brands like us to maintain full control in the supply while making full utilisation of consumer's choice of purchase mode.
Tell us about the store design concept of your first outlet in Vadodara.
The concept of the Breakbounce Streetwear store is a fusion of opposites. While it is grungy and almost unfinished in its choice of materials, it is stylish and refined in design of those same materials. Keeping in mind that the products need to be the main highlights, the colours chosen were the muted including the neutral brown of the MDF and the natural army grey-green of the cement board. Highlights come from a lacquered vermillion paint, a rusted metal laminate and a used container in blue.

Will you continue the same design concept and store size in other cities as well?
Our aim is to create an experiential zone for the consumer to come and experience the vibe of what we intend to bring to the users. Streetwear is the positioning we'd like to bring out in all forms of visual, creative and experiential concepts. Scale can be much larger but we intent to stay true to what the brand is.
Tell us about your turnover in the last fiscal.
We registered a turnover of Rs 50 crore in 2015-16, and expect 30% growth this year.
What challenges do you face in retail expansion, store openings etc. ?
Huge discounts in the online e-commerce segment is a challenge we are trying to address primarily. In the brick and mortar model, the quality of real estate is a challenge and needs to be approached with a lot of care.
How is the brand planning to expand in the coming years?
The Brand's own e-commerce launch is prime this year. We are also looking at expanding our retail presence and footprint internationally this year.