Can technology truly deliver on the business front?
By N Jayalakshmi | Retail4Growth Team | November 20, 2020
That technology will increasingly become an indispensable part of retail operations and experience is a no-brainer. But what does it really mean for the retail business, especially at a time when a global pandemic has ushered in never before economic challenges and caused further squeeze on margins? Well, contrary to what one might imagine, investing in cutting edge technologies in retail, particularly front-end retail, is not about having futuristic, jazzy and cool stuff inside the stores. On the other hand it's about being well integrated across all aspects - the store layout and design, VM, lighting, fitouts, staff performance, inventory, customer interactions and the overall store operations. And all this in a manner that delivers a smooth and seamless shopper experience leading to higher store stickiness and sales. It also means allocating budgets and resources in a way that's integral to the business. Here's a look.
A Mckinsey report released last year called 'Automation in retail: An Executive overview for getting ready' unequivocally lists out four current 'retail realities' :
Margin pressure has made automation mandatory and no longer a choice.
In most cases, the challenges in automation are to do with internal issues with the retailer, rather than external reasons like lack of right solutions. According to the report, one of the key issues found is that about 90% of the surveyed retail companies simply followed the same old budget allocation cycles, whereas integrating technology would mean a fresh way of planning budgets and allocating resources to different business units.
Without automation a retailer can easily slip behind; the report cites enough examples to reiterate this.
Automation is not just about operations. As the report points out, the automation opportunity is bigger than operations, and it equally involves merchandising and supply chain functions. It also shows that with the right planning systems, tools and automated analytics, retailers can significantly reduce the time spent on merchandise planning.
Well, the above report was released last year and all of it may not strictly apply in the Indian context. Still, given that the pandemic has this year transformed many things across the spectrum, much of what the report highlights holds greater relevance now.
Fact is that stores, even brick and mortar ones, will inevitably follow the path taken by all other aspects of our life, namely the 'smart' path. And 'Smart' today connotes anything that's connected and delivers on speed and efficiency, an imperative today when business pressures are mounting and shoppers are increasingly counting on technology to deliver on the safety and efficiency front. In fact, a new report commissioned this year by Mckinsey's Periscope, a suit of marketing and sales analytical solutions , also shows that tech driven consumers are redefining retail's next normal.
But interestingly, even when consumers are not digitally or technologically savvy, their key expectations from retail brand are those that necessitate the greater integration of technology - safety and hygiene, contactless/socially distanced shopping experience, easy check-out, speed and efficiency of delivery,etc.
For retailers, all of this entails planning on different fronts - on the front end offering shopper experience, on the back-end that drives the store operations and on the HR front, enabling employees to get comfortable with the use of these technologies so that they can pass on the comfort to the end customers/shoppers. This also means having clarity on the returns on investments (ROI), both medium and long term, and accordingly planning the spends/investments and resource allocation.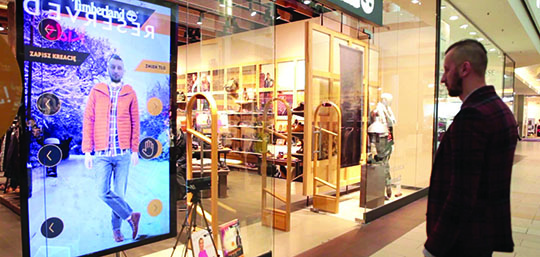 Top Tech Takeaways
A cross section of industry reports and expert analyses point to the following leads of in terms of how the right spends on technology can yield meaningful returns:
Tech driven personalized offerings and optimized assortments can raise sales and cut waste, while automated up-selling and cross-selling can increase basket sizes and conversion rates.
Technology integration and automation can help channelise labour spends towards more value-added and customer-facing work.
Tech savvy stores are likely to achieve better EBIT margins due to improved customer experience and easier-to-run store
Retail CEOs who take a more data-driven approach to labor scheduling and budgeting have gained 4- and 12 % cost savings, while also improving their customer service
Re-strategizing of supply chain and cross-functional team working are key to omnichannel success
Retailers with connected inventories gain higher conversion rates, besides other additional advantages
Cutting edge solutions driven by AI and machine learning help accurately map shopper spends and perceptions leading to smarter spends on procurement, packaging design, merchandising, etc., leading to significant cost savings
A study of more than 5,000 IT projects identified three reasons behind most failures: inadequate management of the many people involved, investment not aligned to business needs and lack of transparency regarding the project portfolio.
To make investments really count in retail would mean building a technology-driven organization and choosing the right digital model that is focused on best business results.
Sources:
https://www.mckinsey.com/industries/retail/our-insights/automation-in-retail-an-executive-overview-for-getting-ready#
https://mail.google.com/mail/u/0/#inbox/FMfcgxwKjBRGVZmwvWSNFPCNLHfbbwxC?projector=1&messagePartId=0.3
But despite the obviously felt need to increase the thrust on technology in front-end retail, there are many challenges and misgivings that retailers have to overcome and feel persuaded on the ROI before they can fully embrace technologies and make the necessary investments.
Top Tech challenges for Retailers
Lack of enough expertise to evaluate and assess available solutions
Legacy mindset: Need for greater openness to new possibilities with a fresh approach towards resource management, organizational culture and collaborations
Inadequate number of case studies and demonstrated examples of how specific solutions addressed specific retail pain points and delivered on the ROI
Search for tech solution providers with adequate understanding of retail operations and shopper journeys
Revamp of organizational structure to make technology an integral part of all business units and facilitate cross-functional collaboration
Training of store staff on technology usage and integration into the customer experience
But the more critical requirement, before technology can really make a meaningful difference, is for the entire eco-system comprising all the retail solution providers, to be well tuned to technology integration and its possibilities in their respective segments. And unless that happens, technology initiatives will still be in isolation and therefore may not as successfully deliver on the ROI front, as required by the retail business.
Tech Integration Across the Store Eco-System
All these various critical aspects of a store will need to redefine their role and their impact to be able to make a relevant and meaningful difference in an increasingly inevitable technology driven retail environment.
Store Design & VM - Reflect all elements of store operations and experience:
Strategic planning of space layout taking into account data/technology driven merchandise display, sale and storage
Accounting for appropriate spaces for people engagement, interactivity and store staff movement
Smart incorporation of AR/VR elements to enhance the shopper experience
Fit-Outs -Play the part of a smart sales staff and elevate shopper engagement through smart, connected fitouts:
Inform and support shopper decisions with right product communication
Enhance shopper experience through useful tips and navigation
Smart cross selling of merchandise across categories through relevant information
Shopper data capture across key parameters leading to better business decisions
Lighting - Beyond just illuminating a space, focusing on enhancing experience and efficiency:
IoT enabled smart/connected lighting enabling remote controls
LiFi lighting with data embedded in beams
Human-centric lighting aligned to circadian rhythm
Advanced LED COB (chip-on-board) for better colour impact
Colour temperature controls that enhance ambience
Controlled lighting that can replicate outdoor conditions
Signage, In Store Communication & others -Redefining processes, materials and more:
Use of recycled materials and eco-friendly printing processes
Static giving way to digital/dynamic mediums with multiple uses
Focused /customised shopper communications
Data capture across different parameters