'Clients prefer 100% green technology'
By Ria Banerjee | October 11, 2019
S.M. Bhura, Director, Sunrise Media & Effects, in a chat with Retail4Growth talks about how the company scores high with clients due to the adoption of green printing technologies like HP latex.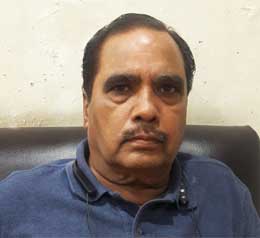 Can you take us through a brief history of the company?
Started in the year 2004, Sunrise Media & Effects comprises 6000 sq. feet of space and is equipped with the HP latex 1500, HP latex 570, Roland Plotter, lamination hot, CNC laser cut and solvent printing machines. We undertake indoor and outdoor branding as well as ACP signage, acrylic signage, wooden props, MDF props, MS structures and other related requirements for the signage industry.
Can you share your overview of the market – particularly the trends and specific growth opportunities in the signage/ display/ in-store graphics segment?
The market trend is good and there is a huge demand for signage, public display and in-store graphic segments. There was a trend of seasonal demand during the last few years, but recently it has been replaced by steady demand throughout the year.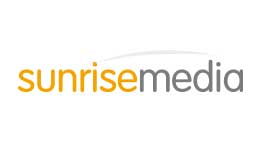 Can you tell us about the challenges you face? Like for example, the challenge of balancing quality and pricing? If so, how do you overcome them?
We are not facing any challenges in meeting the demand of our client while maintaining quality and pricing.
Can you explain how partnering with HP helps meet client requirements and retain the competitive edge. Can you share an example?
HP latex is high-end printing technology. The prints are totally 100% free from all sorts of pollution and it has the advantage of addressing the challenges of the customers. We have convinced a few clients in particular, such as Tanishq, on using latex prints and are even persuading them to use facade printing. After observing the print samples of latex, they have accepted them and are quite satisfied, as these are absolutely 100% green in technology.
Coming to Latex in particular, can you elaborate on how latex has helped in turning a brand's imagination into impact? Particularly in the context of consistent colours across versatile media, across locations on similar media, faster TAT, green solution etc.? Can you explain with some examples?
As far as HP latex is concerned, we get the latex consistency of colours across all sorts of media and thus it helps us satisfy our customers. Latex prints can be printed in different resolutions and the turnaround time is much less, compared to any other printers. HP latex 1500 is a high speed industrial printer. We print on all sorts of media, for both day and night backlit signage.
So would you say that latex gives a complete solution as required by your clients?
Yes, latex is a complete solution for digital printing.
Regarding green printing, what would it take to make green solutions a sustainable business proposition?
Currently, due to environmental issues, most of the clients prefer to accept prints of latex as it is 100% green technology.
Coming to the bigger picture of the business, how do you think a client - vendor relationship can become more like a partnership?
The relationship between us and our clients is very good, as we provide 100% green print solutions, that too of good quality and within the scheduled timeframe.

For more updates, subscribe to retail4growth newsletter - Click here
Related Viewpoints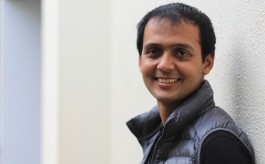 Founder, figments EXPERIENCE LAB
2021 will see the birth of monochannel: Harsh Manrao, Founder, figments EXPERIENCE LAB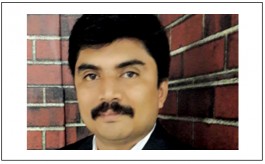 Managing Director, Tranz vm solutions
Retail brands will pickup and 2021 will see a new dawn again: Siby Varghese, Managing Director, Tranz vm solutions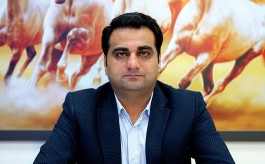 Director, GV Display Solutions
Brands that refrained to spend in 2020 have frozen a good amount for investment in 2021: Shreesh Sharma, Director of GV Display Solutions