'Connected Lighting will dominate the future'
By Mohit Manghani | October 30, 2019
Ritu Bajaj, Director, Abby Lighting & Switchgear Ltd, in a chat with Retail4Growth talks about the new lighting technologies, market trends and the future for retail lighting products and solutions.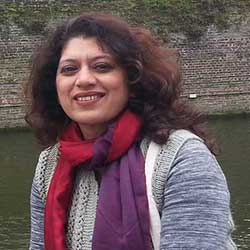 What kind of market trends and demand do you observe in the retail industry?
Retail industry is undergoing transformational changes year on year. Consumers are getting smarter and more demanding. Brick and mortar stores continue to evolve in many ways, to provide that unique experience that today's consumer is looking for. Retailers are exploring options, experimenting with technology to create a more personalized experience for consumers.
How lighting can improve overall store experience:
We at Abby Lighting believe that "In the right light, at the right time, in the right place, everything is extraordinary". Lighting has a direct influence on our mood, with 80% of the sensory information the brain receives coming from our eyes. Well-designed retail lighting heightens product appeal, highlights architectural elements, thus impacting how a customer feels ultimately leading to a decision of whether to buy or not.
Can you share some insights on new lighting technologies?
With emergence of LEDs, the lighting industry has undergone a huge revolution. Today, retail lighting can provide much more than simple ambience. The last few years have been a period of significant and far-reaching change in the retail sector especially with new technologies such as:
i) Connectivity & Wireless - Which allows lights to be controlled & programmed in such a way that they can operate remotely & can be made to communicate with other devices. One of the biggest advantages in this is the ability to monitor, & maintain lighting systems in real time.
ii) New Colour Technology – With tuneable lighting i.e. ability to adjust from warmer to cooler shades of white, the stores create an inviting space that appeals to the shoppers' sense of comfort & safety. Retailers can optimize the appearance of their offerings by illuminating the merchandize in varying shades of light encouraging the shopper to linger on. The longer a customer stays in a store, the greater the emotional connection which results in a desire to interact and purchase.
What kind of future do you see for retail lighting products and solutions?
Connected Lighting will dominate the future. Connected lighting can go a step further in personalizing a consumer's shopping experience. Having a superstore map on your smartphone when you enter a store and the ability to move seamlessly through the shop & helping you find the articles that you need, detect all promotions in the store etc. is a step further to provide a new service & increase customer loyalty.
Checkout the Lighting special feature in the October 2019 issue of VM&RD
Related Viewpoints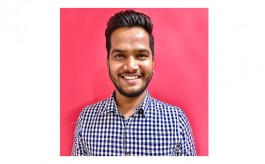 Head- Projects at Universal Sportsbiz Pvt Ltd
"Virtual trial rooms, digital screen and self-checkout kiosks can see change in spends" : Dharmendra Sharma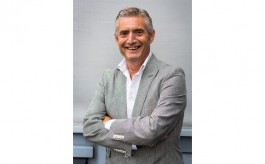 MaRC- Global Development Director for Shop
At a time fraught with uncertainties, where is the global retail industry headed?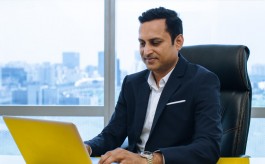 Managing Director, Tupperware India
'The spend in technology will increase' : Deepak Chhabra, Managing Director, Tupperware India