Da Milano targets to reach 60 boutiques by next year
By Subhro Prakash Ghosh | December 16, 2014
In addition to increasing its footprint in the country, Da Milano's strategic expansion efforts are now concentrated at international markets like the UAE, Middle East, South East Asia and Europe. Point-of- Purchase interviews Sahil Malik, Managing Director, Da Milano to find out about the brand's journey so far and its way ahead.
In 2014, Da Milano, one of India's leading luxury accessory brands, completed 25 years in India. The brand also launched its 47th boutique in the country and made its debut in the leather jewellery segment. Sahil Malik, Managing Director, Da Milano, India shares the company's further retail expansion plans.
Can you tell us a little about Da Milano's retail journey so far? What was the strategy in the shift from leather handbags to leather jewellery?
There has been no shift; we have just added another range to our product portfolio. The journey has been amazing, we have completed 25 glorious years in the retail industry with 47 stores pan-India and our all the products have been always well received in the market. Understanding the Indian market, we were always focused on affordable luxury, which is of good quality with aspiration.
What is the brand's retail presence?
We have 47 stores pan-India, present in all metropolitan and tier 2 cities - Delhi & NCR, Mumbai, Kolkata, Bengaluru, Chennai, Hyderabad, Chandigarh, Amritsar, Ludhiana, Pune, Raipur, Jaipur and Ahmedabad. The brand is well received at airports and malls. We have our e-store and it is well received where our physical boutique is not available.
Please elaborate on the company's retail strategy and expansion plans.
The brand completes 25 years and targets to reach 60 boutiques by the end of next year. The brand`s strategic expansion efforts are now concentrated at international markets like the UAE, Middle East, South East Asia and Europe. The brand aims to expand both at malls and airports in the international realm.
What has been your growth rate in metros vis a vis tier II and tier III markets in the last two years?
The fashion sense is rising among the people of tier II and tier III cities. They are becoming more and more fashion conscious. Due to awareness and the advent of the internet, people are far more connected and informed in today's time. With the rise in purchasing power of people, fashion sees an upsurge in these cities.
How has Da Milano's product portfolio evolved over the years?
We started initially with leather garments and small accessories. Later on, we created our space in the handbag segment. It was leather jackets, wallets and belts in our first. The Travel collection was added to our portfolio couple of years back, catering to people who travel for business and leisure purpose. Travelers are always swift and prefer doing shopping while travelling. Our airport stores have been their favourite destination to shop, specially our travel collection like passport case, laptop bags, briefcase, travel bags and trolley. For chic look, we have plethora of colours in our travel range like from basic blacks and browns to fuschia, green, blue, and grey. On the completion of 25 years, we have added another feather in our cap by introducing leather jewellery for women. The collection is an amalgamation of contemporary yet modern designs. We are planning to launch allied impulse accessories like scarves, watches, eyewear and fragrance as well.
Fashion is driving the retail category today. How is Da Milano's product changing to offer fashion?
The inspiration for Da Milano Italia is to create leather goods with clean lines, detailed finishing and superior quality. To ensure the art of craftsmanship and manufacturing, Da Milano facilitates the production of leather fashion accessories which follows international manufacturing technology in different parts of the country. Our concentration has always been to bring the fashion and now our team is working on our Spring Summer collection.
How influenced is your brand by current styles prevailing abroad?
Da Milano has always been a part of Milan fashion week, we have a design team in Florence, Italy and also a small team here in India to bring about amalgamation of modern and contemporary style which forecast the trends in leather accessories in India for every season, be it Spring-Summer or Autumn-Winter.
What are your brand communication measures? What kind of in-store/promotional activities are being carried out at the retail level?
We are not a brand who believes in heavy discounts. Our brand communication is through fashion events and fashion shows. We have been participating in many in-store events, including the recently held event by Vogue. The Vogue night has witnessed many Bollywood celebs and who's who of town. We have also been participating in Femina fashion shows.
How does Da Milano stand out among competition?
Providing our customers with world class store ambience, international shopping experience and trendsetting fashion and style, combined with affordability and durability, is what keeps us different from our competitors.
Related Viewpoints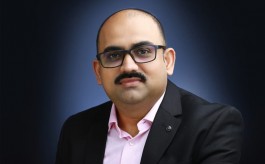 CEO & CFO, Smollan India
'Adapting to tech advancements is imperative for competitive edge'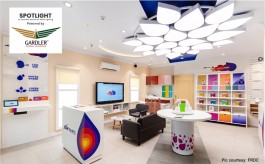 Managing Director, FRDC
'Prefer lighting partners who invest in their own products': Sanjay Agarwal, Architect & Store Designer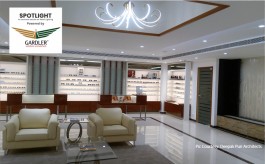 Architect and Principal Partner, Deepak Puri- Architects & Interior Designers
'Lighting should help in selling the merchandise' : Deepak Puri, Architect