Design To Build
By Chanda Kumar | September 28, 2018
With expertise from creating bespoke brand experiences and crafting architectural surfaces to props and packaging, LOCO Design is now looking at creating a niche for itself in retail design and VM segment too. Parminder Pal Singh, Founder, LOCO Design, tells us how retail strategy projects allow them to dovetail their branding experience with their manufacturing expertise.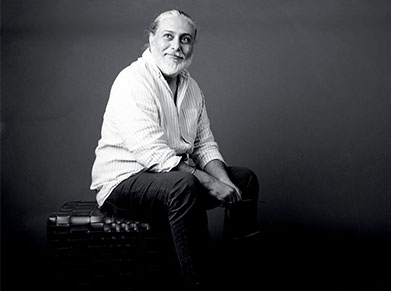 A multidisciplinary design house that combines its strengths in design strategy, material crafting and product design engineering, LOCO Design aims to offer impeccable design services in the realm of retail design too. Having worked with brands like Caratlane, Raymond, Zoya and more, LOCO Design offers visual merchandising solutions related to props, packaging and displays. Chatting with VM&RD, Parminder Pal Singh, Head & Founder, LOCO Design, tells us how retail strategy projects allow them to dovetail their branding experience with their manufacturing expertise. Read On.
Tell us about LOCO Design's scope of work in retail design projects?
We work with retail clients with an approach that stems from understanding lifestyle and brand experience. Our work and services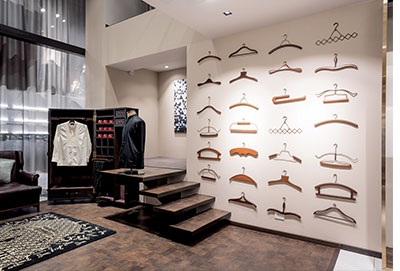 encompass conceptualising and producing visual merchandising, windows installations, displays, specialist props and packaging. Being in full control of design and supply enables us to offer technical innovation, a vast range of materials, finishes and R&D attributes that are built into our design services.
Can you tell us about some of the strategic retail projects you have worked on?
We have worked with Caratlane to develop the online brand into an offline brand experience. This initially started a few years ago with developing a mobile sales experience consisting of product packaging, display and carrier. As the brand grew into physical spaces we worked with the brand on a second phase, detailing a retailing experience scheme, adaptable to different locations whilst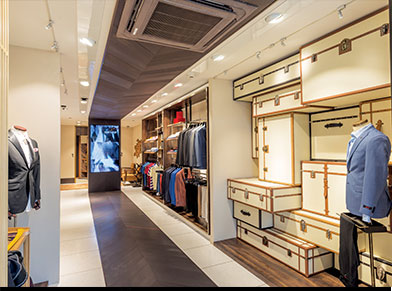 communicating a consistent message and experience.
For Raymond Apparel, we developed an experience strategy which connected the customer with the brand's core values. The Bangalore store's strategy, comprising merchandising display, specialised props and thematic installations, is an adaptable 'design ethos' which is currently being rolled out pan India.
For Sunar, we created a packaging identity that reflected the jewel crafting expertise of the brand whilst for Zoya we developed a packaging system that enhanced the viewing experience – this system doubled as a flexible storage system.
What competencies does LOCO Design bring for retail design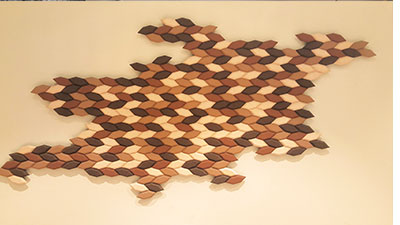 projects?
Our design & supply services offer expansive design solutions from concept translation to manufacturing, logistics and delivery. Providing an end to end package principled by a forward-thinking design system - this knowledge and energy alongside an extensive sourcing portfolio, developed across 20 years of business, lends a specialised layer to all LOCO's services.
Our history and expertise in the luxury division, with a number of the world's most recognisable brands, have honed our understanding of this sector but more importantly created opportunities to evolve.
What is your approach to retail design?
Our approach is one of brand experience; we see ourselves as sculpting an experience – holistic and appropriate to the brand.
Tell us about the team and expertise.
We have a team which comes with an expertise in analysing client's need and putting their creative ideas into a design which is cost sensitive and production aware.
We specialise in material crafting, product design engineering and design strategy, with our emphasis always on intent, originality and quality. Our team's breadth and experience enable us to evolve our services - experienced designers, technical specialists, craftsmen and architects bring together a unique brew of skills harnessing the design house's crafting expertise, technology and sourcing portfolio.
How do the other spheres of the company - Furniture & Accents, Accessories & Object and Crafted Surfaces, add to creating bespoke retail spaces?
Our holistic approach integrates the different verticals of our expertise. For instance, for Raymond we worked across custom furniture and accessories services and surfaces by Pintark, our inhouse architectural solutions brand. Each element of design played their unique role in enhancing the Raymond identity.
Related Viewpoints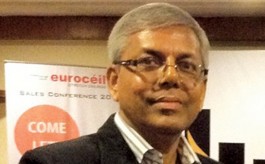 Managing Director, Euroceil
'Innovation is our hallmark'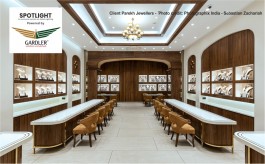 Principal Designer, Shravan Design Company
'Lighting impacts how merchandise is presented to customers'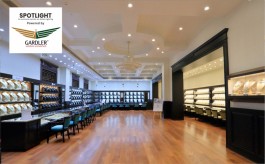 Head Designer, Ahanas Design For Space
'We look for sound technical knowledge in our lighting partners'