DHIRAJ : Design that radiates elegance and freshness
By Mohit Manghani | July 14, 2020
Amogh Design's latest project, Dhiraj, in Ahmedabad, reflects the firm's efforts to elevate the customer experience through projects that exude grandeur and elegance. Pankti Shah, Principal Architect & Shalvi shah - Interior Designer, at Amogh Designs, shares more details about the project.
Ahmedabad based Amogh Designs joined hands with one of their esteemed clients 'Dhiraj' for their new project, hardware showroom, in Ahmedabad. The store's layout gave the design team an opportunity to introduce multiple materials and showcase elegant artworks in its design while maintaining the brand ethos.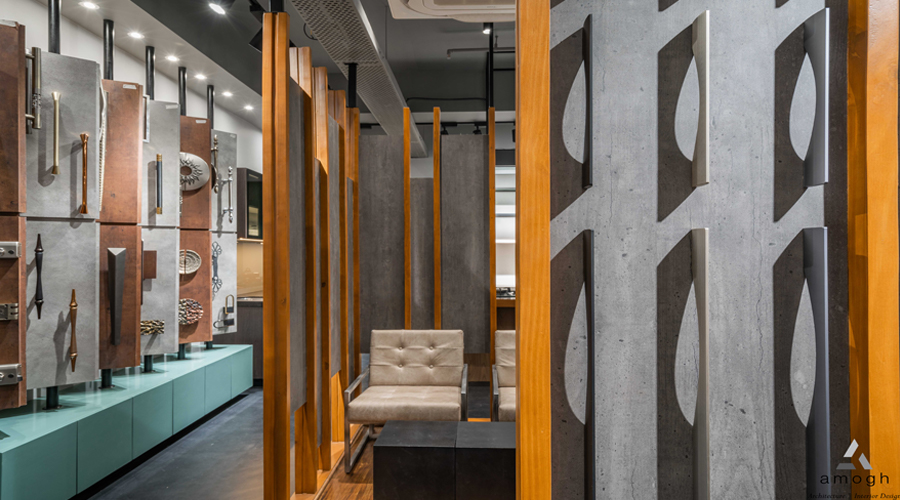 According to Pankti Shah, Principal Architect, Amogh Designs client's vision was clear about the theme. "Unlike any other stereotypical hardware store, they were looking for space which in coming 10 years or so – can still be in the race. Hence, optimization of maximum space was done to display products. The design concept was inspired by the core functionality of space."
Shalvi Shah - Interior Designer, at Amogh Designs explained, "Being a hardware store, we tend to keep it raw but alluring. We drew on the concept of raw and contrasted along with the appealing elements of metal and wood. The design approach was driven by an aspiration to create an easy transition, sequential display and appealing ambiance which can comprise maximum products. Most of the retail hardware stores lose their purpose and design, somewhere in the race of displaying more products."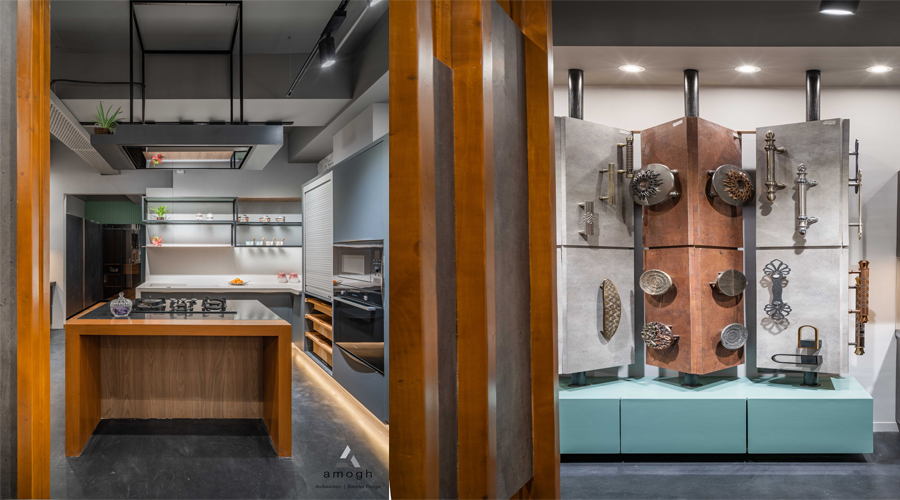 The design leaves a stupendous mark on visitors right from the entry with its idiosyncratic synchronization of shades and materials, reception desk designed with raw finish micro concreting in contrast with polished wooden bands and a magnificent art piece of dhiraj installed on metal bars amplifies the elegance of entry. At entry, circular neo mint display with succeeding shelves – displaying high-end products is surely a center of attraction.
Speaking further on the major highlights of the store, Pankti explains, "Wooden display panels with black metal framing run parallel to both sides of walls displaying various ranges of handles.Rotating display triangle followed by a sitting area in the middle sits perfectly with the design. In the third section of the store are high-end kitchen displays.One with charcoal grey, white quartz and inbuilt unit, another island kitchen with concealed chimney, wood finish and black quartz and the final one with charcoal grey finish, tinted glass, black Neolithic and wooden finish."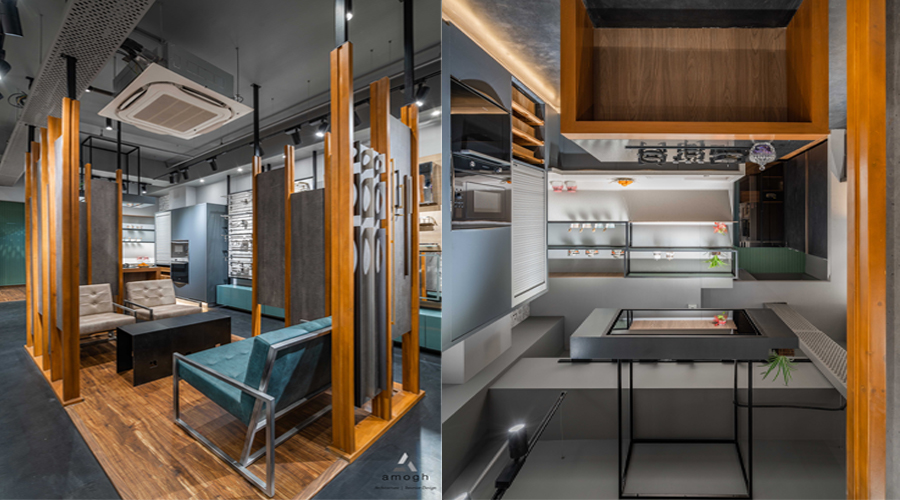 Echoing the same sentiment, Shalvi adds, "The depth of the store helps in perceiving a store bigger than it is. To complement the theme and products, black micro concreting is done on flooring which rightly blends in. Grey exposed texture of ceiling and wall gives a subtle backdrop to all elements and products. Overall vibes of space is such- that it invites you to glimpse at products, even though these are not happening products to shop usually for a customer, still it mesmerizes them to browse."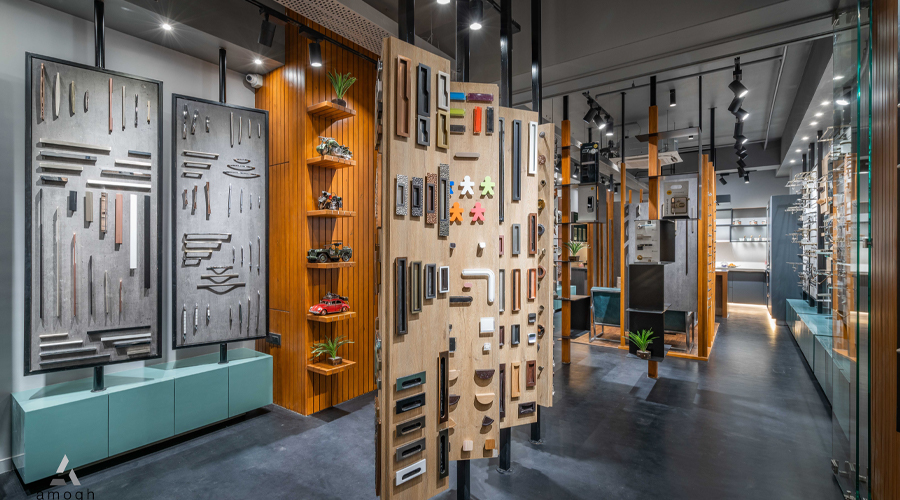 The design team managed to finish the complete designing and execution in a span of 40 days. Furniture of the store was made in the workshop, while the rest of the work was taken care on site. "Our efforts were to design everything in house, as to cut down the cost. The Store is 1000 sq ft. with displays of more than 5000 products. The major challenge was to keep up with the time frame and manage with all the agencies to meet up with the deadline. Through meticulous planning and careful execution, the project was completed in 40 days starting from scratch including flooring", Pankti concludes.
Related Viewpoints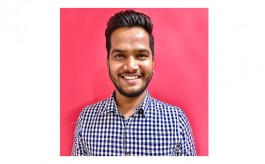 Head- Projects at Universal Sportsbiz Pvt Ltd
"Virtual trial rooms, digital screen and self-checkout kiosks can see change in spends" : Dharmendra Sharma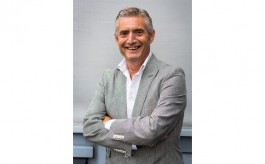 MaRC- Global Development Director for Shop
At a time fraught with uncertainties, where is the global retail industry headed?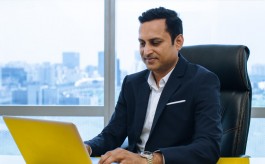 Managing Director, Tupperware India
'The spend in technology will increase' : Deepak Chhabra, Managing Director, Tupperware India