Drunken Monkey to have 150 outlets in India by end of 2019
By Chanda Kumar | July 20, 2018
Drunken Monkey grew from 4 smoothie bars in Hyderabad in the first year, to 50 outlets in 12 Indian cities in 2017. Today, the brand is creating a revolution in the smoothie business. We spoke with Samrat Reddy, Founder & Managing Director, Drunken Monkey to learn more about the growth plans of the brand.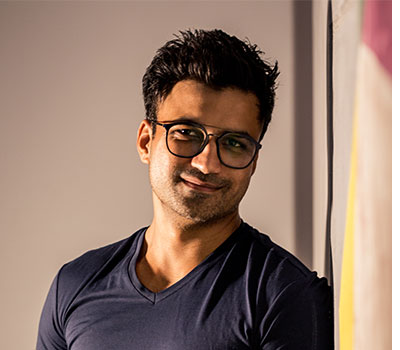 With the aim to elevate Smoothies, like how Starbucks did to coffee, Hyderabad-based Samrat Reddy unveiled his brand Drunken Monkey in 2016. While growing up, Samrat Reddy, was a frequent visitor of a local juice and smoothie shop in the neighbourhood in Chennai, but it was in Scotland when he actually thought of setting up a smoothie business as he felt that people would incorporate smoothies into their lifestyle as it is a healthier variant than the regular beverages. Only 7 years after he first thought of a smoothie empire, he decided to make it happen. During his research, he realised that the demand for healthy alternatives for snacks and drinks is increasing steadily. He subsequently came with a business plan to implement the idea of a smoothie business. Drunken Monkey grew from 4 smoothie bars in Hyderabad in the first year, to 50 outlets in 12 Indian cities in 2017. Today, the brand is present across India in cities like Delhi NCR, Bengaluru, Pune, Vijayawada, Indore, Kolkata, Visakhapatnam, Chennai, Guntur, Jalandhar, Chandigarh, Surat, Thane, Vellore, and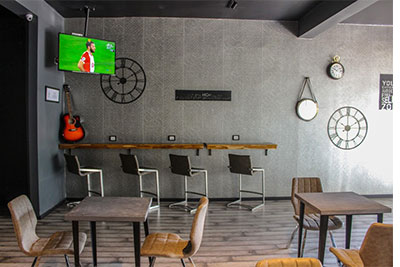 Kakinada. Drunken Monkey outlets are located on high streets like Banjara Hills in Hyderabad and Galleria DLF Phase 4 in Gurgaon as well as in mall developments like City Centre Mall and Acropolis Mall in Kolkata and; Seasons Mall and Phoenix Mall in Pune. We spoke with Samrat Reddy, Founder & Managing Director, Drunken Monkey to learn more about the growth plans of the brand.
What is the growth of milkshake & smoothie bars/ QSR chain in India today? Is it going beyond the bigger cities?

The global smoothie market is projected to reach US$ 17 Billion in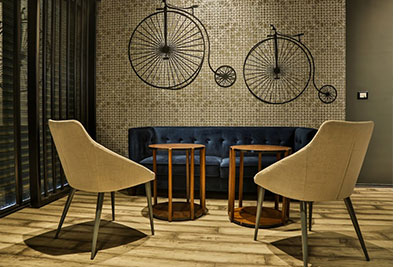 2024 and to grow at a compound annual growth rate (CAGR) of 8.59% during the period 2017-2021. The smoothie market in India is very nascent and comprises of very few regional players (not considering Drunken Monkey) with a handful of outlets. India is the second largest producer of fruits after China. However the demand is still not met in the smoothie segment in India, leaving a huge gap in the market waiting to be filled. The juice market in India registered a CAGR of 15-20% in the last six years.
How does Drunken Monkey standout among other competitors in the category through customer service & experience at its outlets?

In India, we do not have direct competition. There are a few smoothie players, but they are restricted to limited regions. For example - there would be a smoothie player located only in Chennai or only in Mumbai. There isn't anyone who has expanded across India or created a brand across India like us. Hence, in terms of competition, our spread across India, in itself sets us apart. Apart from that it is the variety of the menu. Our menu is very large and has over 170 varieties. We have smoothies for every interest and palette – one can chose a smoothie based on what fruit they want and also what function they want from it: detox, meal replacement etc. Further, we do not directly promote health. Apart from some indulgent and coffee smoothies, all the fresh fruit smoothies and shakes are 100% natural, made from local produce and do not contain any artificial flavors, preservatives or even ice. We simply promote a lifestyle making smoothies appear cooler. Our tagline "Naturally High" encourages people to stay naturally high on life making sure we don't preach as we believe that people are intelligent to make their own decisions.
Any creative disruptions done by Drunken Monkey to stand out from crowd at retail and grab consumer's attention? New formats/ innovations at retail?

Drunken Monkey has around 170 smoothie options. Every retail Food & Beverage chain has stuck to the proven formula of a limited and focussed menu (e.g. Mc Donald's, Starbucks, KFC). Here at Drunken Monkey, we want to try something different and spoil the customer for choice. The downsides are confusion on what to order, people take time to understand such a vast menu and logistics is tougher. But we still want to do it because - We are here for the long haul, a customer who comes for the 2nd time and 3rd time is always fascinated with how much he/she can explore. When you have so many options and various cuisines in the food industry, why should the beverage industry fall back? Why not give the customers the freedom to choose from various options? We do exactly that at Drunken Monkey.
How important is it to influence the customer at the point of sale in a category such as smoothies?

The biggest challenge here is to educate the customer, that smoothies are not your routine milk shakes. Smoothies are fruits in liquid form. Fruits are the most primitive and the healthiest form of food that man has been consuming since millions of years. Drunken Monkey sees itself as a crusader for the smoothie revolution. It is important to make every customer understand what we barter, (not sell) . We want to give them something meaningful in exchange for the currency they give us. To put in clear words if someone does not have the knowledge of the value of platinum, you will never be able to convince the person to buy platinum. So it is super important to communicate the product and why the product is good.
Can you tell us about Drunken Monkey's expansion plans?

The brand is planning to launch 150 outlets in India by the end of 2019. The expansion plan is not only relegated to India but also covers overseas. After establishing its dominance in the domestic market by 2021, it aspires to launch over 500 smoothie bars across 5 countries. The growth plan also includes introducing smoothies which have a higher shelf life and can be distributed at the supermarkets in India.
Related Viewpoints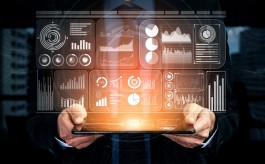 Angel Investor & Business Strategist
'Marketers need to stitch the missing link between data and business value'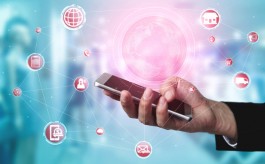 CEO, Ace Turtle
How omnichannel empowers brands in troubled times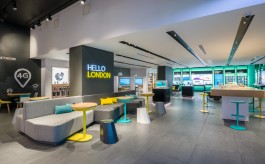 Founder and Creative Director, Quinine
How value engineering can preserve value, while reducing cost in retail