'E-tailing is a great opportunity to expand businesses'
By Smita Sinha | May 10, 2019
In an interaction with Retail4Growth, Sumit Maini, Director at Westway Electronics tells how the perceived online threat can be converted into a great opportunity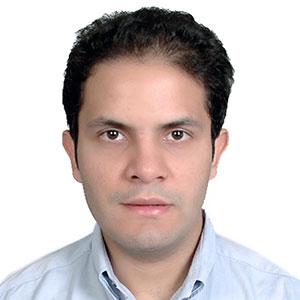 Westway Electronics, a leading brand in the consumer electronics and home appliances space for the last 42 years, is aiming at rampant expansion. The company is targeting a Rs 1000 crore revenue in the next 5 years. Present in over 200 cities and dealing directly with over 200 trade partners all over India, Westway has now tied up with Amazon India to sell TVs online and has admittedly been seeing great sales from its online channel. In an interaction with Retail4Growth, Sumit Maini, Director at Westway Electronics, talks about the company's growth strategies.
With strong competition from other consumer durable brands, how does Westway carve its distinct positioning?
Westway Electronics has been a household name for 42 years. With a wide range of distributors spread pan India, Westway products are available at reasonable prices to consumers. Present in over 200 cities, we deal with over 200 trade partners directly all over India. Weston TVs have over 2500 trader partners indirectly aiming to reach the 3000 mark very soon.
Our strength lies in providing a value for money proposition to new age Indians who find affordability, reliability, state of the art technology and great styling across our wide range of products.
Westway has its own manufacturing unit which makes it a home-grown company. How does it help in giving an edge over other players?
Westway Electronics is one of the largest Original Equipment Manufacturers (OEM) manufacturers in the country and has over the years emerged as a leading name in the Global Consumer Electronics industry. Our manufacturing unit in Noida is one of a kind which has a capacity of 2, 50,000 units of TV and we are in the process of the launching another unit in 2020 which will have a capacity of 5, 00, 000 units. We hire the best of skilled technicians and engineers creating a stronghold in the market.
Does Westway Electronics get traction from distributors? How do you measure it?
We have a large network of distributors and we conduct regular meetings with them. We receive feedback from distributors on what is working and not working for each market. Basis the feedback, we find solutions to generate profit from that market. In our newest range of LED TVs launched in South India, we have incorporated language features which will help us generate better sales. Our approximate sales for this quarter is Rs 50 lakhs and we are planning to double the number by next quarter.
Any focused distribution strategy in terms of displays, activation, etc.?
Westway Electronics has a wide network of more than 200 distributors and 3000+ retailers spread across the nation. The company is now looking to target South India states with BTL activities with distributors ensuring that brand recall is higher in the states. We are expecting that distributors will double their money in two years' time.
Do you see online as a threat? What plans does Westway Electronics have to beat the online challenges?
E-tailing is a great opportunity to expand businesses and reach out to more customers. India today has a very high penetration of mobile phone users and with accessible data plans, individuals prefer to buy online. We do believe that online and offline need to happen simultaneously for an overall strategy. We have recently tied up with Amazon India to sell our Weston TVs and the company has been receiving great sales from the online presence. I believe that every threat can be converted into an opportunity if utilized wisely; our products have been very successful through the brick & mortar model; we would now like to experiment through e-tailing and I am sure we will be able to continue the momentum.
Can you talk a bit about the company's expansion plans in the South India Markets? What are the expected revenues from these states?
With effect from April 1, 2019, Westway Electronics successfully introduced Weston TVs to South India. We are targeting Bangalore, Chennai, Hyderabad, Kochi, Trivandrum and other cities in the south where the demand for affordable TVs is more. Post the successful quarter, we will also look at introducing other product lines of washing machines, refrigerators, air coolers and conditioners for the people. We are expecting a revenue of Rs 150 crore in the current fiscal year and an overall successful growth in the south market.
Related Viewpoints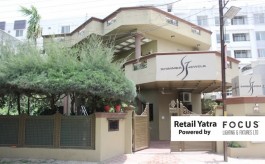 Shimmer Jewels
'Central India is a market with lot of potential'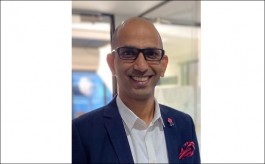 Director - Retail , Forevermark
'Need of the hour: Stick to basics, adapt to new technology'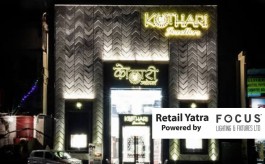 Owner, Kothari Jewellers
'Looking for high quality retail solutions to maintain brand opulence'