Eco-Friendly Bamboo POP Displays Are Trending
By Dipanjan Mukherjee | February 13, 2017
Let's take a look at some of the recent point of purchase displays and store fixtures we have constructed out of bamboo.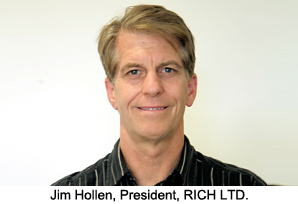 POP displays made of ecofriendly bamboo are becoming increasingly popular among retailers and brands who are concerned about the environment. With the growing concerns about global deforestation and global warming, retailers, brands, and consumers are all becoming interested in what they can do to be responsible stewards of our planet's resources. In many cases, shopper purchase decisions are influenced by the POP display material and packaging that a brand chooses to use. Brands that clearly communicate their commitment to the environment will often have an advantage over their competitors, par t icularly among millennial shoppers.
To Read The Full Story, SUBSCRIBE FEBRUARY 2017 ISSUE OF POINT OF PURCHASE MAGAZINE.