'EV is a promising segment with wide retail presence'
By N Jayalakshmi | May 03, 2022
Material suppliers play a crucial role in the whole signage eco-system. Nishant Gattani, Director - Jyoti Suppliers, who has over 20 years of experience in the industry, shares his take on the opportunities and challenges in the signage eco-system.
With the pandemic induced pause slowly lifting and business bouncing back, segments like signage are set to tap emerging new opportunities. Within the signage eco-system itself, segments like materials suppliers are closely tuned to the dynamics of the whole signage segment.
Nishant Gattani , Director - Jyoti Suppliers; a materials supplier company whose offerings include LED lighting solution for signage, POP, POS, fixture and furniture under their flagship brand name 'BRANDLIT', and digital printable substrates under their brand name 'NYUU X'; and whose clientele includes sign makers, media owners, light box manufacturers, large format digital printers, etc., says speaking the signage segment as a whole, "As far as signage is concerned, I see more opportunities coming up in government projects and in the electric vehicle (EV) segment. There are numerous brands coming up in this segment at different levels and they are expected to have much wider retail presence."
Beyond these promising opportunities, Nishant feels there is currently a stagnation in the signage segment as a whole. Not many corporates are spending on outdoor signage and are increasingly seeking the digital/social media space to build brand presence and connect with their audience, though the demand for physical brand presence and offline consumer experience is slowly coming back. But as Nishant says, the real challenge in the industry is its fragmented nature.
"Having been in this industry for so long and having access to the inside workings of this industry I can tell you that this is a very crowded space now and therefore profitability is a huge challenge. Also, any new material that is introduced gets copied very easily and there is too much dependence on China. As suppliers we do face these challenges. But then, being a supplier also has its advantages as we have the flexibility to add on more products and technologies. In the long run though, we have to take a call on whether to continue being suppliers or get into manufacturing as well," he shares.
Elaborating more on the challenges in this industry, Nishant adds, "Realization of payments is one of the biggest challenges; as this industry runs on credit. Post Covid the situation has improved to some extent, but I'm not sure how long this will stay."
Payment has been a long standing issue in the industry, but precious little seems to have changed. Explaining the reason behind this, Nishant says, "The issue is one of demand and supply. When there is more supply, buyers have more power; they will take things for granted. This is so everywhere. So unless there is balance, the situation will remain so and may even get worse ."
The industry's challenges and scope for growth are also inextricably linked to the focus on innovation. Sharing his thoughts on this, Nishant says, "At one level innovation is about creating a new product or solution which looks good . But then innovation is not just about appearance; it's also about doing the same thing in a different way and in a manner that saves time, cost or energy. It's about doing something more efficiently and in a more effective way. But our industry neglects that part of innovation. The tendency is to look at the unit cost and not the final solution or its effectiveness. There is not enough quality consciousness and that is a big problem. By spending just 20% more, they can get 50% more in the final outcome, but they don't look at it that way and this mindset is prevalent across both large and small organizations."
The focus on sustainability is another crucial aspect for the industry. Sharing his observations on this, Nishant says, "Today we have textiles and other new media that are environmentally friendly, but these are not yet used extensively. I think only regulations can help here. I don't see much happening in that direction in the industry otherwise."
Finally, in response to a question regarding his suggestion for a checklist that can help buyers select the right material, he says, "Like I said, it's important to look at the final result that a product delivers, rather than at the per unit cost. But that can happen only when people have something to compare with. So I'd say it's very important to set aside some time for a comparative study. That requires proper focus, planning and scheduling."
Related Viewpoints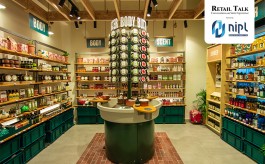 VP, The Body Shop - Asia South
'Supplier partnerships are integral to delivering sustainable shopping experiences'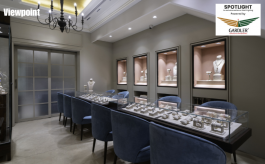 Principal Architect, Design 360
'Professional lighting has come a long way in India, but there is scope for more choices'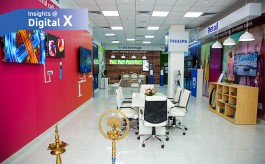 Country Head, TPV Technology
'Right ecosystem in India for digital display industry'