Flexible concepts, tech-powered stores, minimal clutter will redefine retail in 2021: Piyush Bhandari, Founder & Director, JUMPINGGOOSE
By Mohit Manghani | January 14, 2021
As we surpass the challenging times of 2020 and enter 2021 retail store design has become one of the most critical things for a Safe Post COVID-19 Transition. There's the emotional aspect (do customers feel safe returning) and the operational aspects (can the store made be safe for them to come into).

In a special interaction with Retail4Growth, Piyush Bhandari, Founder & Director, JUMPINGGOOSE explains how retail design will look like in 2021 and shares some of his biggest takeaways from 2020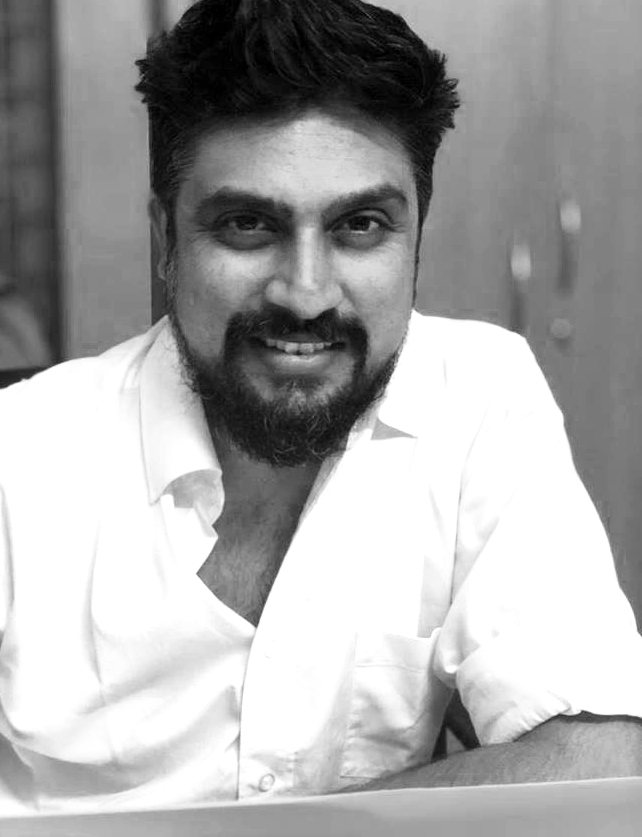 1. What does retail design mean for 2021? Do you think it will be redefined to include a broader spectrum comprising user experiences across both digital and physical interfaces?
In cities across the globe, consumers shop, consume, and experience differently. Consumers had been increasingly seeking more than just transactions from the brands they do business with — they're seeking places that foster community and belonging, where their workstyles and lifestyles converge. Today's brands must be both local and global, cognizant of global trends, while tailoring their environments to local culture and consumer preferences.
This year, however has brought in yet another spin and retailer worldwide are struggling to strike a balance between the consumer trend shifts from BC (before Corona) to AC (after Corona).
There is no denial that 2020 has been one of the most turbulent times for retail. While on one hand we see light at the end of the tunnel but the fear lingers on and will continue to shape the consumption patterns of the customers. This means getting customers back into stores is a two-fold challenge. There's the emotional aspect (do customers feel safe returning) and the operational aspects (can the store made be safe for them to come into).
We had broken down the solutions into 2 phases Short-term & Long-term.
In the Short-term: retail store design will be all about retooling the existing spaces to enable a safe shopping experience for the customers. This includes:
Installing protective barriers at checkouts, practice contactless shopping, implementing one-way systems and reducing the number of products on display to create more lung space.
Signage and environmental graphics will play a bigger role than ever before in helping customers navigate changes to the store layout, and also reinforcing that they are in a safe zone.
Speed and efficiency are going to overtake browsing in terms of importance when visiting stores. Therefore, retailers should be thinking about the types of journeys that may be bringing customers into the space and configuring pocket spaces around that. For example, click and collect is likely to continue it's upwards trend. Returns are also another big driver of store visits. Creating separate and clearly marked parts of the store for those transactions to take place would help speed up customer journeys.
In the Long-term: the stores need to focus on more non-gimmicky experience and less clutter. Tech-powered store concepts may also become more dominant and all brick & mortar spaces will see more digitization and hence concepts like shop online & collect at store or self-check outs or scan, pay & collect at exit (Decathlon).
Large format stores will bring in systems practiced by global retailers like IKEA's on-way navigation or Target's experience based dual entrance system or The Amazon Go model of using your smartphone to access and leave the space, and a mix of smart shelves and cameras to automatically track your purchases and lots more.
Also anti-microbial materials like copper will see a foray in most of the high end stores.
In 2021 we are betting on the three Fs of future retail design: Fun, Function & Flexibility. The pandemic has now seen the pendulum swing the other way towards optimized journeys over frivolity and in order to lend greater authentic experiences the two Fs – Function and Fun – are likely to both play a vital role in the store design of the future. But making them work requires a third F – Flexibility. The more flexible your store design is the more easily you can adapt to what happens in the world around you. It means you can dial up the fun if customers want it and amp up function when it matters.
Remember, the one thing the store design of the future isn't is Fixed.
2. What are some of your biggest take-aways from 2020?
The year 2020 has been a doozy and this generation has never seen anything like it before. The global pandemic has spurred us on to be more agile, more creative and more inventive than before, and there have been plenty of lessons learned along the way. The biggest take away for us has been:
"I'm in Control" is a Myth.
"Be prepared". Prepare to Change for Change. At times change can happen overnight.
Resilience. "Bend but don't break".
Adaptability is the key. JUMPINGGOOSE® endorses the OLAAi approach (Observe-Listen-Adopt-Adapt-innovate).
Invest Time building connections. Connections with yourself, your health, your family, your people (employees-customers-suppliers-vendors-clients-partners).
Keep the window of Introspection & Reciprocation always open.
Lastly, remember "Tough times don't last, Tough people do."
3. Any likely focus areas for you for 2021? Any likely collaborations in 2021?
Our focus has always been to stay Future Ready and this year will be no different. Consumers will continue to play the protagonist of our narrative and all projects we work on shall put customers before the concept and then weave the story. Our focus will be to craft spaces that are emotive & engaging and not just transactional.
There are 3 critical projects that are being signed up as we speak. While other 2 are under discussion. All these 5 run across exciting space of fashion & lifestyle, co-living industry and kitchens & brewery. Will be able to disclose details at a later date.
4. Any expectations from clients for 2021?
While clients continue to expect more from their spaces and more & more from their creative partners, we expect clients to be more brave & inventive.
Related Viewpoints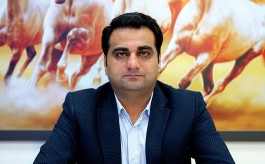 Director, GV Display Solutions
Brands that refrained to spend in 2020 have frozen a good amount for investment in 2021: Shreesh Sharma, Director of GV Display Solutions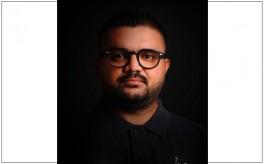 Sewak, LPFLEX Sign System Pvt. Ltd
Demand for Indian based retail solutions are gaining momentum: Amit P. Kapani, Sewak, LPFLEX Sign System Pvt. Ltd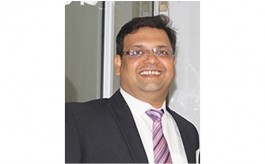 Director, Aditac Solutions
2020 opened new opportunities in terms of R&D: Sourav Banerjee, Director, Aditac Solutions