For The Love of Math & Paper
By Chanda Kumar | February 06, 2018
Bringing the best of mathematical concepts and the ingenious quality of paper, Bangalore-based Arun Desai transforms the humble medium into interesting 3D models and inspiring installations.
A Post Graduate in Mathematics and India's only Paper Engineer, Arun Desai is an artist who brings the best of mathematical calculations into crafting interesting works of art in paper. Founder of Bangalore-based Studio Chitte, Arun designs 3D Pop-up structures for overseas publications and various other applications, while also into crafting prototypes, paper sculptures, visual merchandising props and packaging design. He is also a visiting faculty at NID, NIFT- Bangalore, Dayanand Sagar School of Architecture, while he conducts semester wise workshops at M.S.Ramaiah, BMS Engineering College. We caught up with Arun Desai to understand the scope of his work and its application in the world of store experience and VM.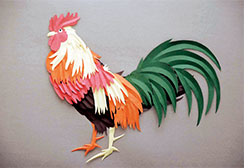 What made you move from the field of Mathematics to paper engineering?
A fair amount of Maths go into Paper Engineering, which is not only in conceptualising them but creating them as well. Hence, it's a equi-mixture of Mathematics and my skills. I have been folding and cutting paper since my childhood. I could find a nexus between the folds, geometry and the Mathematics. Hence, I combine these two basic techniques along with Maths.
There are many artists working on paper as a medium today, what makes your work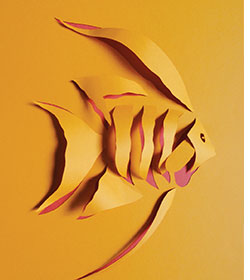 different from the rest?
My paper works are superior to others as I bring in lots of technicality in terms of underlying geometry in my paper constructions. The work has to be technically superior with maximum detailing other than being creative. I can make the Paper Constructions to any scale from miniature to monumental in perfection.
Tell us about the projects you have done for retail sector.
I have worked with Tanishq, Titan watches, Lifestyle stores, Soles, Abharan Jewellers, William Penn, etc., for their window displays. I have also lent my Paper Engineering skills for various corporate film making.
Tell us about your studio and do you work on large orders to cater to retail industry?
I have a dedicated studio by name CHITTE on Kanakapura Road, South Bangalore. We deal with Conceptual Paper Design, Visual Merchandising, Paper Styling for shoots, Paper Flower Wedding backdrops, Bespoke Paper Art Projects, Hands-On workshops, Stage Performances, Exhibitions, Paper prototypes & Custom paper sets.
As all my Paper Engineering works are hand produced, I cater to a premium segment on a limited basis. However, many things can be mass produced for a bulk supply.
What is the latest innovation or discovery you have made, which can be used for paper installations?
My latest works are my paper sculpture series on wildlife, insects, flora and fauna. A paper installation involving Parabola, Hyperbola and Pseudo-Hyperbola.
Future plans
Our future plan is that we want to introduce paper as a mainstream medium for Visual Merchandising/Window Displays calling it BUDGET WINDOWS. Paper being a highly tactile medium, light weight, collapsible/foldable, available in range of colours and grammage, we want to share our expertise of Paper Engineering with the VM world.
Related Viewpoints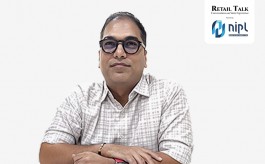 Principal Designer, Shravan Design
"Creativity is about working around limitations"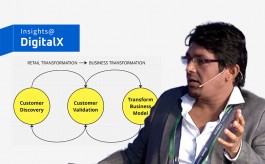 CEO, Digital Tranzform Pvt. Ltd.
"Technology is a medium like clay that can be crafted & shaped into profitable solutions"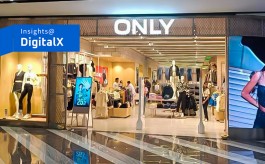 Chief Project Officer, Bestseller India
Why dynamic digital displays work for Bestseller India