Gap's bridging the gap; here's how
By Satarupa Chakraborty | October 17, 2018
Having entered the Indian market about 3 years ago, America's leading casual wear brand Gap seems to be still discovering the winning formula in India amidst triumph of the victory of fast fashion. After a hiatus of closing shutters and shrinking store sizes, Gap has recently announced to innovate store formats and merchandise line development as per the preferences of Indian consumers. Retail4Growth catches up with Parag Dani, CEO, Premium and Bridge-to-Luxury Division, Arvind Lifestyle Brands Ltd, who is responsible for Gap business in India.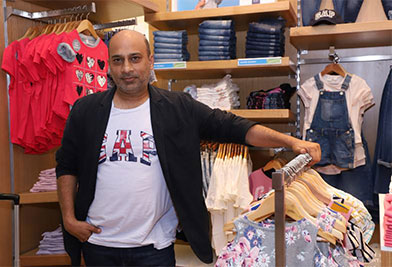 How many stores do you have and how many are planned?
Gap currently has 15standalone stores and 21 shop-in-shop stores across Tier II and Tier III cities. Out of these, 13 are family format stores that offer adult, babyGap and GapKids products, while 2 are adults only stores. We're launching our first kids' shop-in-shop in Kolkata in a few weeks, while we also have GapKids/babyGap shop-in-shops in Ahmedabad, Chandigarh, and few upcoming locations.
Which locations will be preferred for store network expansion?
Gap is focused on strategic expansion. We recently launched a family format store in Raipur and intend to open 2 more exclusive stores this year. We're looking to expand into family formats, adult only formats and exclusive GapKids/babyGap formats in the months to come based on the demand for each segment in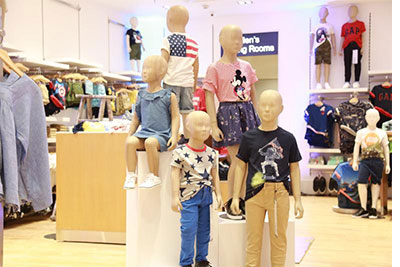 identified markets.
What's the global presence of the brand like?
Gap has 1,700 company-operated and franchise retail locations around the world and has expanded its online presence to around 70 countries.
What's your typical store design like? Do you plan to revamp the retail design anytime soon?
Across our Gap fleet, the objective is to provide a holistic, and globally consistent shopping experience. Store sizes are varied based on what works for each consumer market/catchment.
Please elaborate on the specifics of the revamped retail design.
We have experimented with newer fixture designs to bring out the brand's presence for shop in shops. These structural improvements have been created bearing in mind the need to stand out within a multi-brand shopping environment. Customers can look forward to enhanced signages, dual tone walls with a balance of wood panels and white, contrasted by blue coloured wall.
Related Viewpoints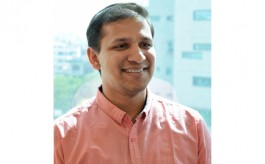 Executive Director, Madame
'Retail design solutions have to tell richer stories, create bolder experiences' : Akhil Jain, Executive Director, Madame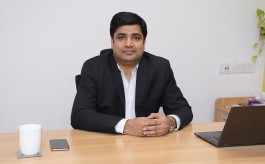 COO, V-Mart Retail Ltd
Small town India will spur organized retail growth : Vineet Jain, COO, V-Mart Retail Ltd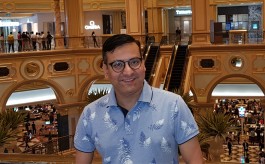 Director, Shilpi Designers
Leverage data to create well designed experiences: Bhavin Khatri, Director, Shilpi Designers