'Get your vision right first before selecting partner for your retail functions'
By N Jayalakshmi | January 11, 2023
The Sleep Company began its retail expansion drive in June 2022 with a flagship store in Bangalore and today has 7 outlets across Tier 1 cities in India, of which two located in Mumbai, are 'phygital' stores. In an exclsuvie interaction with Retail4Growth, Priyanka Salot and Harshil Salot, Cofounders, The Sleep Company, talk about what 'phygital' truly means, their approach to store rollouts, and more…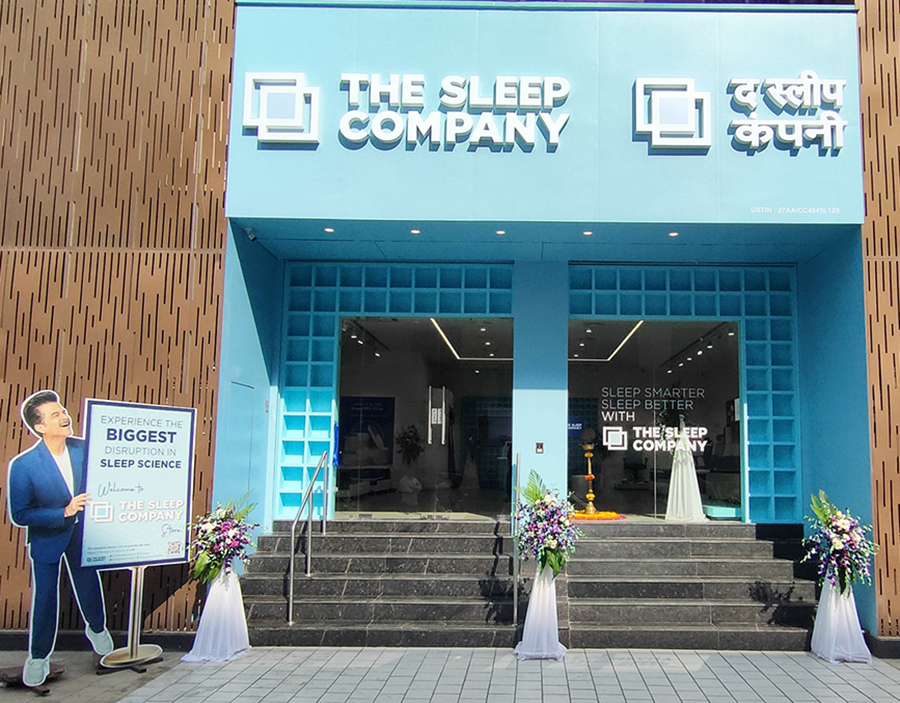 Can you tell us more about the new phygital stores you launched recently in Mumbai. How would you define Phygital? How do these stores help the brand and the category?
We started The Sleep Company's retail expansion in June 2022 with a flagship store in Bangalore. Today we have 7 outlets across Tier 1 cities in India, of which two are in Mumbai. These phygital stores, which opened in October-November 2022, are located in Thane and Andheri. Both of them have been integral in cementing the brand and its offerings with the Mumbai consumer base.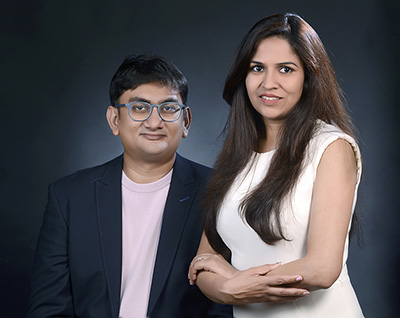 The difference between a regular store and a phygital one is the omnichannel experience it offers. At a phygital outlet, there is a qualified team on the ground that can explain the brand's ethos and ideology to customers, which is not always possible through a distributor model. Additionally, a phygital outlet gives customers more control and convenience in how they want to make their purchase, whether it be shortlisting products online and visiting the store to buy, or vice versa."
All of The Sleep Company's retail outlets are designed as experience centres that allow customers to have a first-hand understanding of the brand's patented Japanese SmartGRID Technology.
For us the term "Phygital" is not just a marketing tactic. The mattress industry is one that relies heavily on the "touch-and-feel" aspect. While there are many people who are comfortable buying these products online, trusting the brand name and its 100 night trial period, there is a large cross-section that prefers to see the product before purchasing it. Therefore, a business model that allows customers to learn about the brand online and then visit a physical location to experience the product firsthand, is what creates a truly "phygital" experience in our books.
What experiential factors do you focus on when it comes to a phygital store?
The entire store in itself is an experience for the customers. Each product displayed at the store has a detailed and easy-to-understand product description. We have an "egg test" that customers can try at the store, and we have also created a working model called 'The Sleep Lab'. It allows customers to experience how the SmartGRID technology is better than its other counterparts in the market.
Who did you partner with for the execution of these stores?
We have on-boarded a Bangalore based design agency with expertise in retail store design for each of our store launches. The brief of having the store aligned with the brand ethos as well as give a "premium" feel has been captured very well by our partners. In terms of operations, we have an in-house team responsible for all store executions and activities.
Any checklist you can share when it comes to selecting the right technology solution and partner for a phygital store, based on your experience?
When it comes to selecting any partner for your retail functions, the most important thing to get right is the vision. What many brands end up doing is reach out to vendors/partners and expect them to come up with solutions or ideas, but they do not realise that this is a futile activity. As a brand, we have to first sketch out what is the "problem" or the vision that we are looking at and then approach vendors to see who would be the right fit. It is all about finding a partner that fits well with the brand's image of the store and future it sees for itself.
How many more such stores are you planning in the near future?Any specific market you are looking at?
When we started with our omnichannel expansion in June 2022, the aim was to open retail outlets across the country, specifically, 25+ stores by March 2023. We are well on our way to achieving this mark, and our next goal would be to set up close to 100 stores by March 2024.
As of now, for the first 25 stores, we are looking at Tier 1 cities across the country and will then move into Tier 2 and Tier 3 cities soon after.
Today when it comes to a store (any store) rollout,what are the challenges for a retail brand particularly in this category?
Any Management or Marketing Literature will talk about the 4Ps/7Ps of Marketing. We believe that each of those is equally important for a business and has its own set of challenges. At the juncture we are at with The Sleep Company, "Place" is extremely important for us to close on, especially since our offering is changing from being a completely digital brand to a phygital one. The secret to our retail success is the actual location of our stores, which are in high footfall areas.
In this category, the challenges would, of course, be finding a place with a large enough area to showcase the products properly, allowing customers to experience the product while maintaining hygiene and accounting for timely order fulfilment. Other challenges would be the routine negotiations, recees, documentations, contracts etc which consume most of the time when finalising a retail store.
What retail plans are in the pipeline for 2023?
As stated above, our immediate goal is to complete our vision of setting up 25 stores within the first quarter. Soon after, we will work out the action plan for reaching the goal of 100 TSC stores by the end of the 23-24 fiscal year.
Related Viewpoints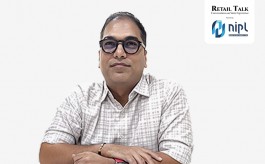 Principal Designer, Shravan Design
"Creativity is about working around limitations"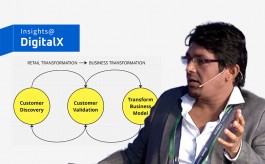 CEO, Digital Tranzform Pvt. Ltd.
"Technology is a medium like clay that can be crafted & shaped into profitable solutions"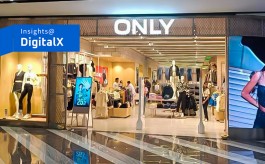 Chief Project Officer, Bestseller India
Why dynamic digital displays work for Bestseller India