Giving small businesses a fighting chance with tech driven platform : Getsy Jenita
By Mohit Manghani | February 08, 2021
Sampurna-bazaar is a consumer goods delivery service that caters both vendors and customers through a robust and streamlined web and mobile app that connects brick-and-mortar stores to their preferred and target customers within the circuit of their business. Through the use of futuristic technologies of blockchain, AI and Machine Learning, Sampurna-Bazaar.com equips local stores to sell more and to the right customers.

In a special interaction with Retail4Growth, Getsy Jenita, Marketing Manager, Sampurna Bazaar give more insights about the platform, shares key takeaways for retailers planning to adopt omnichannel strategy, and more
1. Sampurna bazaar recently launched its e-commerce platform to equip local stores to sell more. Could you explain the background to this? What led to its launch, and what were the key market drivers?
Unlike typical e-commerce businesses that trade-off goods between wholesalers and retailers for a profit margin, Sampurna Bazaar was conceived to aid struggling brick and mortar stores in every locality. By facilitating a robust and tech-driven platform that connects customers with sellers closeby, we help create a sustainable, environmentally responsible and commercially viable model that guarantees customer convenience and satisfaction.
2. How does this platform work? And how does it help local stores to define personalized experiences at scale?
The application works as a two-way interface for both the buyers and sellers. The sellers can showcase or 'make available' their entire range of products they carry for potentials customers to select and buy. The sellers can also decide on the distance they choose to service (kms from store) and regulate the delivery of goods and time accordingly.
3. What kind of brands, products, and categories are you targeting through this platform? What other categories of brands can best leverage this platform?
Presently we offer fresh veggies, grocery items, electronics, home & kitchen appliances, and even travel gear. Given the business model's straightforward nature that connects the ideal sellers with ideal buyers, the brands or product categories will never be a limiting factor. However, a thorough analysis is made for all companies and products for authenticity and integrity in operations before they become a part of the Sampurna-Bazaar catalogue.
4. What kind of challenges did you face while executing the digital platform at such a large scale?
We were putting together a cohesive and reliable in-house team that could handle platform integration alongside mapping vendors through machine learning and AI for defined market areas. As innovation and improvisation of product and service is an ongoing activity, it is not an exaggeration when we say; we are working on it every day to provide a better product and service in every way.
5. What are some of the key trends/observations you are noticing in the way retail brands are investing in phygital platforms? Do you see technology playing a greater role going ahead?
Across industries, the standard and widespread practice is to visit a third-party/independent agency/business that collates and compares the various brand offerings of a particular category for potential customers to evaluate and buy. It is true for all retail industries, from travel, food, lifestyle to beauty and wellness. One of the ways Sampurna-Bazaar is trying to create an autonomous impact is by offering an expert feature where real small businesses get a fighting chance to stay present in the competitive digital market landscape. It is supported by a tech-driven platform with the vision to create a harmonious and self-sustaining community of local vendors and local citizens.
6. From the client or retailer point of view, what, in your observation, are some of the common misgivings that they face while opting for an omnichannel solution? What would be your advice to them?
As for Indian retail, Omni-channel market penetration is predominantly still in its early stages and only few brands such as Adidas, Raymonds, JioMart are tapping into its benefits by way of having a sound physical presence and equally building a digital presence. Eg. All of Reliance physical stores are connected to one app. Real challenge rests with the overall customer perception as the average Indian retail consumer is yet to fully transition from price sensitive buying behaviour to value based buying behaviour.
Sampurna-Bazaar is fuelling this transformation through its adept solution that is laden with the benefits of high quality, value based service and experienced based buying. We also intend to fasten the delivery time, and offer fresh veggies while they are truly in their fresh state. Through a revolutionizing on-the-spot support guarantee and end-to-end installation services, we aim to build a steady brand equity and not indulge in price wars or pushing off inventories at discounted prices which is a common industry practice. Our mission has always been sustainability and autonomous empowerment of small vendors and best value for customers through our platform which we believe will become the brand identity of Sampurna-Bazaar in the years to come. Knowing the complexities in achieving a successful Omni channel strategy, our team is continuously at work to create the avenues for better traction and best user experience.
7. What are your own plans for the immediate future? Any new investments, phygital/omnichannel solutions you are looking at?
• We plan on expanding our presence to serve PAN INDIA by the end of 2022
• Facilitate a zero warehousing or fulfilment Centre
• 100% elimination of carbon footprint
• To end the movement of shipments between cities or state lines, to curb transportation hassle and connecting multiple stores to become self-reliant
• Providing opportunities for brick & mortars to sell more by way of Sampurna Bazaar platform despite any physical visits of customers to the stores
Our platform is fully tech-driven and aims, not just to be accurate but suggestive and useful with capabilities of purchase history, price comparisons, product quality and overall customer preference. There can be no tampering or human interference when it comes to product offerings or pricing details. We have partnered with Razor Pay payment gateway and have reached out to all banks for a collaboration. Currently, we are working closely with Bajaj Finserv for platform integration for zero processing fee asnd the ability to convert large payments into EMI payouts for consumers.
Related Viewpoints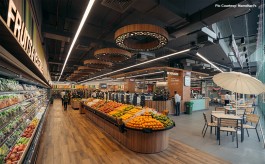 CEO, Namdhari's Group
Can retail bridge the gaps in organic food eco-system?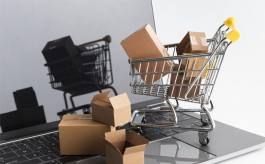 Co-founder & CEO, Ace Turtle
"A good omnichannel strategy will help redefine operations & deal with unforeseen challenges efficiently"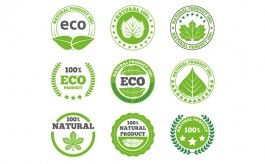 MD & CEO , Arrow Digital
"Most brands are eager to adopt green technologies but lack the information"