How retailers can leverage audio as part of their media network
By N Jayalakshmi | April 04, 2022
As retail media becomes exciting and big retail chains across the globe are fast leveraging their media networks to generate advertising revenues, audio is emerging as an exciting new opportunity in the whole retail media space. Ryan Fuss, Senior Vice President Global Media Solutions at Canadian company, Stingray, tells Retail4Growth how audio can help retailers and brands increase shopper engagement and therefore sales.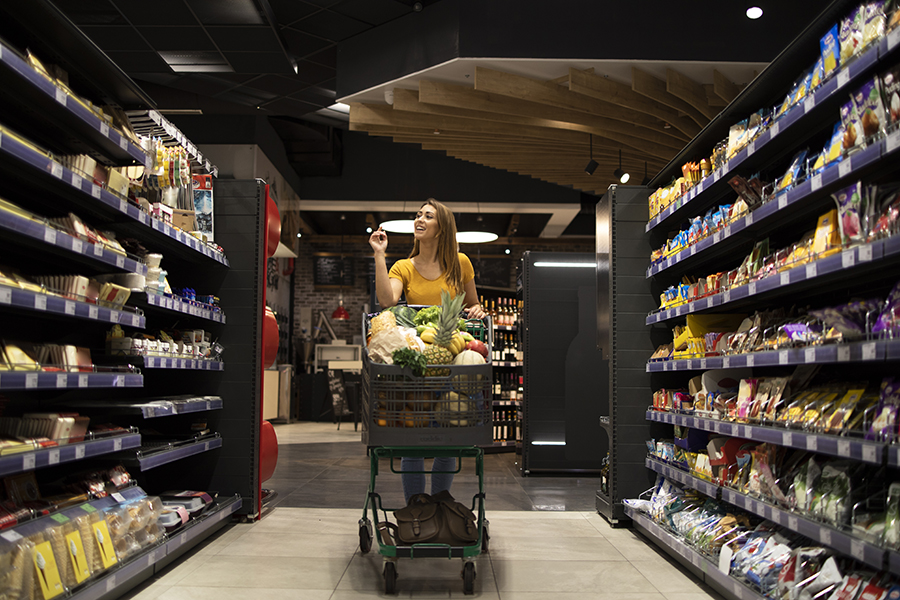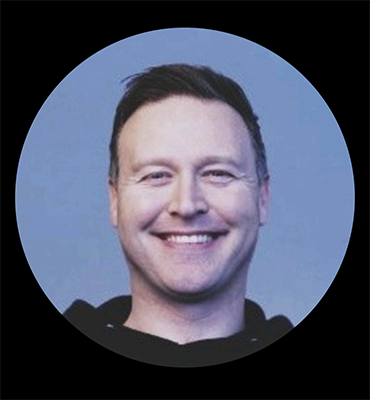 As brick and mortar retail gets back to normalcy, it would be good for retailers to take stock of some post pandemic business realities. The fact is that irrespective of the charm of the brick and mortar space, e-commerce is an inevitable force to reckon with. FMCG and also other category brands have seen the dynamics of online models during the pandemic and seen the increased trend of shoppers across age groups and segments switching to the online space with relative ease. So now the question is: how can brands, particularly FMCG brands , leverage their presence in the brick and mortar store space? And, how can retailers monetise the brand presence better?
One of the promising new opportunities has been retail media networks. According to a Forbes report, Walmart had sold $2.1 billion in ads in 2021, surpassing the $2 billion milestone twice as fast as Twitter did . It adds that these rapidly growing retail media networks are a critical part of the future of retail, prompting retailers in every category to launch retail media networks.
Nordstrom reportedly announced that its retail media network brought in $40 million and Macy's fetched more than $105 million from its own media offering in 2021. Also, according to reports, US Retail Media Networks will exceed $52 billion in ad sales by 2023. As the Forbes analysis points out, the incremental revenue from retail media networks is one way for retailers to offset the eroding margins of digital sales.
Audio as part of retail media
One of the exciting new opportunities in retail media is audio media or audio out of home (AOOH). Explains Says Ryan Fuss, Senior Vice President Global Media Solutions at Canadian company Stingray, which has pioneered AOOH, "The new category of retail media is really taking off and we are seeing a lot of new budgets being created for retail media. Now retail media could be audio, or video. It could be one to one or it could be one to many. AOOH is a growing category that allows marketers to reach their target audience with contextual audio content, while they're in place based environments like retail. This category is applicable in many retail sectors, and it's growing really fast at grocery, pharmacy, superstore and convenience stores, where brands can have an immediate impact on a consumer's decision making. So I think brands are seeing that what we bring fits into their retail media buckets."
Why audio?
So what makes audio so effective in a place based environment? Ryan replies, "Audio lets a shopper do multiple things, unlike say in the case of a screen in the aisle. They don't have to focus on anything, they just have to hear the ad when it's loud enough. So that gives an advertiser the ability to reach everyone in the store, not just somebody in an aisle who sees a screen or an ad. So I think that audio really lends itself to place based environments very well, where consumers are doing more than one thing at once."
How retailers can leverage audio as a business opportunity
Ryan explains further talking about how AOOH works as a business model, "We have partnerships with retailers wherein we produce and insert digital audio advertising through our streaming audio devices that are installed at a local level across the biggest retailers. The algorithms are then shared with COMMB to calculate average hourly impressions per day, which is a function of average transaction volume data.So we are using transaction data from the retailers to establish a proxy for impressions, at an hourly level and at a local level. "
He adds, "Retailers are really recognising the differentiation that they can offer to a brand when a consumer is shopping on their website or shopping in their stores. But the fact is that much of the shopping and purchases still happen in the brick and mortar locations, but there's never been a bridge a bridge between the digital world and the physical world that allows an agency or a brand to capture a consumer's attention the same way that they can when a consumer is watching a video on YouTube or seeing an ad on an e-comm site. AOOH cuts through multiple messages and gives advertisers undiluted share of space and access to an unrivalled composition of principal shoppers. So we at Stingray have created that bridge and now we make it easy for an advertiser to tap those millions of people every day in a grocery store or in a retail environment the same way that they buy other digital place based media. So the advertiser is now getting to reach 100% of the right people at the right time. So we believe that this is a win win for the consumer, for the advertiser, and the retailer."
Well, AOOH as part of retail media network may pertain more to the North American and other markets currently, but the time is not far off for similar trends becoming part of the organised Indian retail sector in a much bigger way.
Related Viewpoints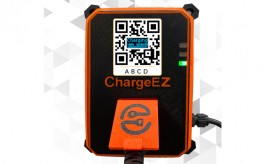 Co-Founder & CEO , ChargeEZ
'EV charging points serve as key customer touchpoints across multiple locations'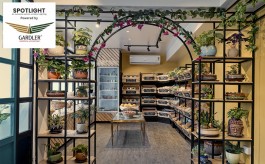 Founder & Principal Architect, Studio Noya
'Making the product visible in today's retail environment means making the most of light'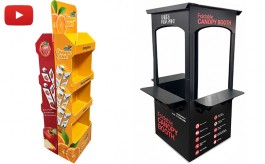 Innovator , Unidos Insta Print
On being the 'Foldable Pioneers' & creating tech integrated displays