Identifying the right technologies is key for businesses : Abhishek Mahajan
By Mohit Manghani | September 08, 2020
For retailers, Lockdown has been a time to rethink their marketing strategies and prepare plans to serve post-covid shoppers. The good news is, companies who have embraced change, put a real focus on innovation, and stayed in lock step with consumers are moving much faster, leaving once-competitors in the dust.
In an exclusive chat with Retail4Growth, Abhishek Mahajan, Senior Manager – Retail, Aspire Systems shares key insights and useful recommendations for retailers on embracing technology better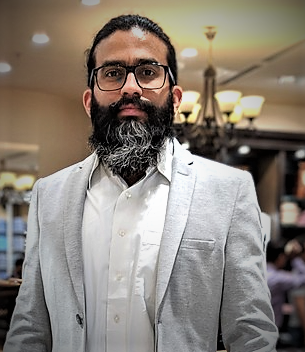 1. There is a common perception among retailers that investment in technology is an indulgence they can do without? What is your take on this?
Well yes, it's an investment but like all of them, depends on how and where you have done it. If you are an essentials retailer maybe investing in augmented reality tech can take a back seat while self-checkout can be more important. For DIY retailers, augmented reality enabled interactions will make more sense and for a teenager focused retailer good social media integrated application can do the trick.
It's essentially more on identifying the right technology that can reap in good ROI than going by what the latest in technology is. Like all investments, knowing what will work for you is important.
2. Possible to share any examples to support how an omnichannel solution is helping brands?
Look at Nike and how they take digital to the next level and give you a truly seamless experience across all channels. Their latest experience stores in Shanghai, New York, Berlin all stem from one core idea – blurring lines between stores and online. Creating new interactions while expanding on product details and assortment with real-time availability, changing store assortments based on localized trends, reserve online pickup in-store dedicated sections, endless aisles, encouraging more connected customers through mobile app receiving notifications, promotions, product details real-time in-store, smart digital interactions in-store - all of these have made Nike deliver to their customers that's relevant to them irrespective of the channel type.
3. Also, any examples to support how implementing Aspire digital solution has helped retailers in terms of ROI, engagement, etc.?
Yes, for a leading electronics retailer our digital offerings around headless commerce and microservices architecture helped them peak up their in-store transactions from 3000 to 12000 during the peak holiday season. As part of the same offering, real-time validation of purchased products and seamless integrations within the landscape and 3rd party providers helped customer satisfaction in faster processing of orders reach an all-time high.
For another retail customer, live video consultations for customers, sizing guide to ensure product fitment issues when buying online, virtual try-on, struck the chord with younger generation and the engagement quotient of the brand with that age segment customers grew exponentially.
Related Viewpoints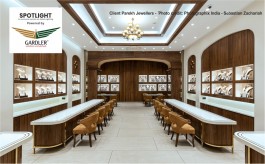 Principal Designer, Shravan Design Company
'Lighting impacts how merchandise is presented to customers'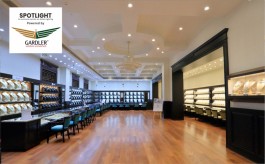 Head Designer, Ahanas Design For Space
'We look for sound technical knowledge in our lighting partners'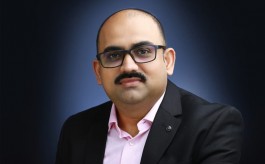 CEO & CFO, Smollan India
'Adapting to tech advancements is imperative for competitive edge'