'If you've got a display, be sure to make it Instagrammable'
By Mohit Manghani | December 02, 2019
In a special chat with Retail4Growth, Keith Menon, Co-Founder, Spiro Spero shares his take on what makes Spiro Spero different from its peers, and how a change of approach has helped them deal better with market challenges.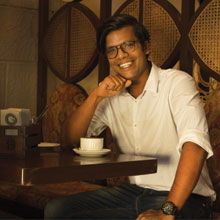 Can you share a brief overview of Spiro Spero? What drove its launch?
We create, conceptualize, and develop commercial spaces and brands. We design and build hotels, restaurants, offices and other commercial spaces. While we do some on a Build - Setup - Transfer basis, most of our projects are turnkey. We have an in-house team of architects, engineers, designers, project managers who do all the work within the company. We've been in the industry for almost 10 years now and have been known mostly for our hospitality projects.
Our story is pretty crazy actually. Both partners are Mass Media students who majored in advertising. A few years later, we were bootstrapped and started working on travel and social projects when we got a random chance to design a friend's bar. The bar did really well and we got our next client - a big chain of bars across the country and from there there's been no looking back! We've been lucky enough to also design & set up an insanely beautiful music festival in the deserts of Rajasthan and some cool offbeat projects around the country.
Tell us about Spiro Spero's design philosophy and about your approach to retail design in particular.
Our design philosophy is to always push the boundaries in conventional commercial design - to make spaces that are as unique as functionally possible. To be able to customize each thing to fit into a brand philosophy. Our company motto is Firmitas, Utilitas, Venustas – which when translated from Latin means – Durability, Utility, Beauty – they are the 3 principles of architecture and design written by Vitruvius. We believe that just good looks or just plain utility or just building to last doesn't work unless all 3 are cohesively brought together. We strive to do that in all our projects.
In which industry verticals do you have a strong foothold? Can you share details of two of your most interesting/favorite projects?

Our best foothold is in the hospitality Industry. We've designed some iconic bars and cafes. Some of our most favorite projects are Gymkhana 91 - a colonial-themed restaurant in Mumbai. We custom-made an 8-foot street-facing façade clock for a 130-year-old space. We worked with old school workshops across 5 states to get the various pieces that make the clock. Another fun project we did was the refurbishment and re-branding of an old restaurant at The Club – By The Waterside. We worked to refresh the name, the look while also re-purposing a lot of the old furniture and things around the space and adding a bit of modern glitz yet staying minimal. Some of our other projects like Hoppipola saw us working with an 80-year-old aero-modeler for scale model world war airplanes that could be hung from the ceiling.
What kind of trends do you see in retail design?

Retail is increasingly facing stiff competition from the online world. To make retail viable, designs must marry functionality and be cost-effective in the long term. Depending of course on the kind of product one is selling, it must be customized suiting the market's needs. Keeping people's primary interface, the phone in mind – a lot of modern retail is now creating similar points of interaction. Gone are the 100 mannequins from your display window. If you've got a street display – you've got to make sure it's 'Instagrammable' for people to want to walk in. For our part we ensure that our design works around making the customer feel comfortable and at ease. From easy navigation to eye-catching placement of prime products – we try to ensure that the layout is such that a customer wants to at least make one purchase before they step out.
Read the full interview in the November 2019 edition of VM&RD magazine.
Related Viewpoints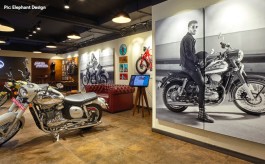 Co-Founder & Director, Elephant Design
'Designers have to take responsibility of making the store meet business objectives'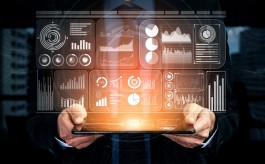 Angel Investor & Business Strategist
'Marketers need to stitch the missing link between data and business value'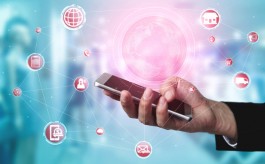 CEO, Ace Turtle
How omnichannel empowers brands in troubled times