'In store engagement & awareness helps our customers make informed purchase decisions'
By N Jayalakshmi | December 12, 2022
Ultrafresh Modular Solutions Limited, an independent subsidiary of TTK Prestige Limited, which recently launched its first kitchen studio in Chennai ,is all set to expand its retail presence in tier 2-3 cities across the country. In an exclusive interaction with Retail4Growth, Dhruv Trigunayat, CEO – Ultrafresh Modular Solutions Limited, talks about the brand's approach to retail.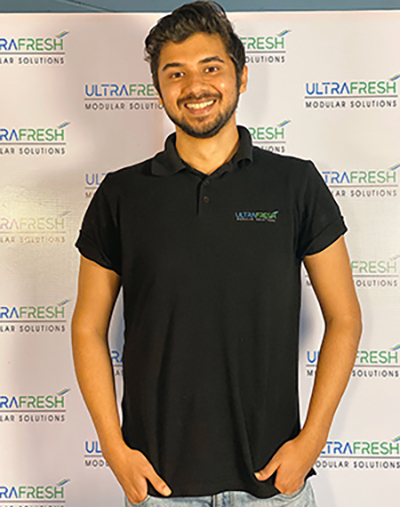 You have recently launched your one-stop shop kitchen studio in Chennai and are planning more. Can you tell us more about how brick and mortar retail is helping in this category?
We already have about 135 showrooms; and after our collaboration with TTK Prestige we are looking at opening more integrated stores, selling products of both Ultrafresh and TKK Prestige. We are essentially leveraging our partnership with Prestige and positioning these stores as one-stop shops selling everything related to the kitchen under one roof - from modular kitchens to appliances. We are partnering with local franchisees for these. Since TTK Prestige came on board, our speed of growth has increased. During Covid, we paused our expansion plans, stopping with about 75-80 stores. But now we are looking at opening 10 stores a month, focused on tier 2-3 cities.
About 70% of our business comes from retail. Today, there is growing demand for modular kitchens and consumers seek a touch and feel experience before buying, especially since it's a planned purchase. These are products that are exclusive and customised, and which cannot be found in a multibrand outlet. There is higher consumer trust and confidence in the brand when there is a brick and mortar presence.
Also, modular kitchens are a relatively newer category with awareness still growing. So, brick and mortar retail presence offers scope for customer engagement and education, which is very critical as it helps them make informed decisions.
Given the focus on consumer engagement, is there is a specific approach you follow when it comes to your store design and presentation?
One thing we have been focusing on is standardization, which was also one of the things we felt was lacking in this industry. We have an in-house design team comprising 25 interior designers, who do our stores. We make sure our stores have a neutral /plain background with more greys and whites, whether in terms of the wall colour schemes or the flooring, so as to make our products stand out. So we try to create a contrast. But we make sure our brand has a vibrant and colourful presence. Also, when the Prestige TTK products are made part of the kitchen offerings, it not only helps in branding, but also gives customers a feel of a real kitchen. So I'd say doing the store is relatively easy for us, since most of the elements that go into it are done in house, like the fixtures etc.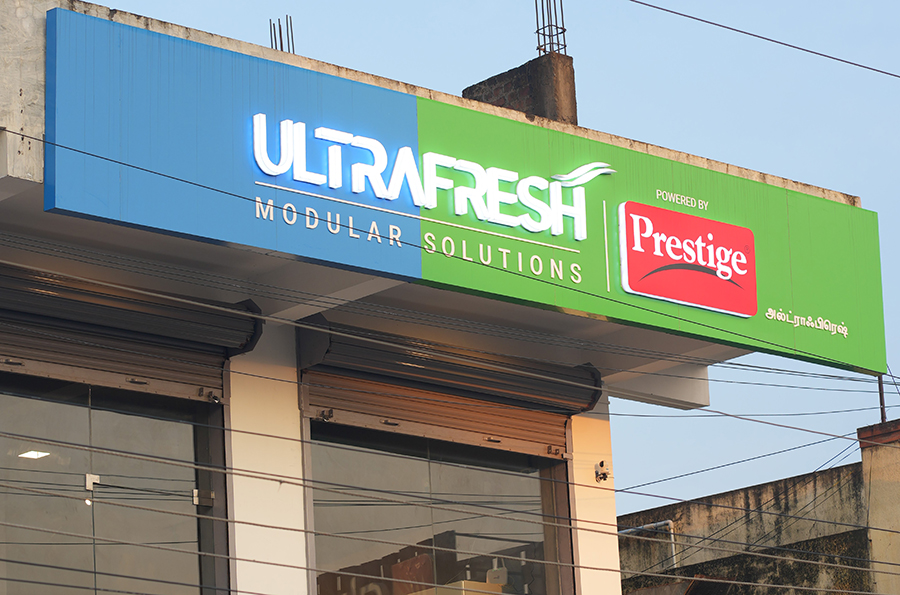 Since customer engagement and experience are crucial for your category, is there a greater focus now on front-end technologies at the stores?
Yes, absolutely! We are in fact planning to make all our stores enabled so as to enhance the experiential factor and engagement. By using interactive technologies like AR, our store managers can help customers find and match their requirements and enable a walk-through. The idea is to redefine the whole experience of buying a kitchen through these technologies. So yes, front-end technology will be one of the main focus areas for us. Consumers' product experience and consumption patterns are changing across industries. But interiors is one industry that has, comparatively speaking, not kept pace with these changes. We want to change that. We have done around 5000 kitchens in the last 4-5 years and we have a good understanding of customers, their source of delight and challenges. So all our tech platforms, which are all built in house, are based on these observations and understanding of consumer behaviour. The whole idea is to ease the customer's buying experience. Currently, the average age of our customers is about 40-50 years, but we expect it to go down in the next 5 years. So it's good to have long-sighted preparedness and be ahead of the market. By the end of this financial year we plan to have at least 150 stores fully tech enabled and operational.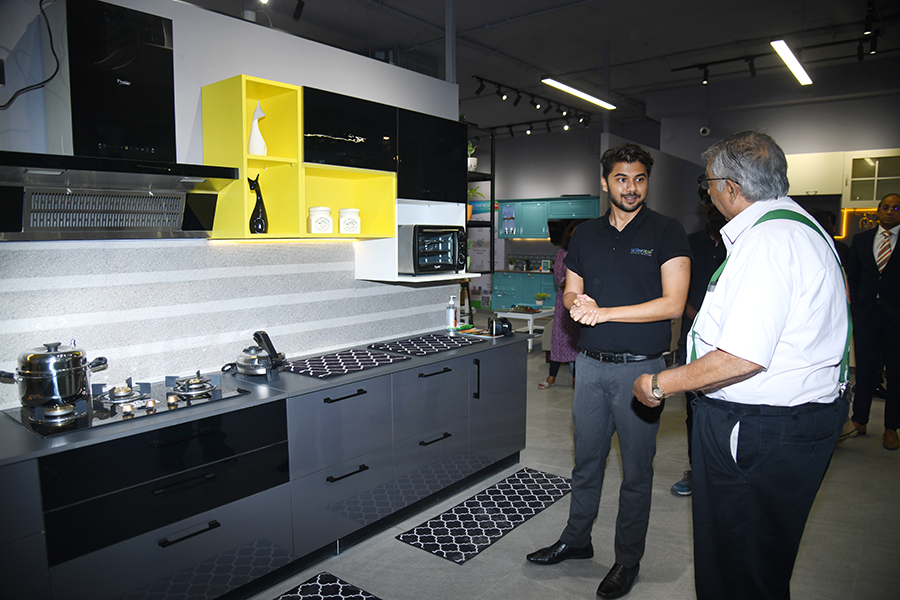 What are your key current challenges when it comes to store roll-outs?
One of our main challenges is that, since we are a national brand and are spread out across the country, the store launch is often dependent on a lot of regional factors in terms of the language, culture, and the logistics. But we put it down to being part of exploring new territories. We have
two store formats - one is the kitchen studio, which is about 500-600 sq feet, and the other is the experience centre, which is 1000-1200 sq feet. Depending on the franchisee, we plan the store position. Over the years, we have gotten quite good at finding the right franchisee. In retail, it's mostly about first finding the right space and then finding the right franchisee to run it. But for us, it's the other way around. We first choose the profile of the franchisee, which is very important. Once we zero in on that, it's just a matter of them running the stores. Most of our franchisees either have a space space available or deal with similar or related products.
Any new plans lined up this FY?
We will continue expanding to tier 2-3 markets, which we feel have not been penetrated well and which offer bigger scope for modular kitchens. In fact, our designers love working in smaller towns and cities as they have more space and they can explore more interesting design options there. So, as already mentioned, we plan to open around 150 stores by the end of the financial year and will focus on implementing all the new front-end technologies that we are developing. And, of course, we also have some interesting new products lined up, which we will be launching during the start of the next financial year.