'In the pet care space, nothing beats the unique experience of visiting a brick & mortar store'
By N Jayalakshmi | January 25, 2023
Pet care is one of the top growing categories in the retail space, reportedly expected to reach INR 21,000 crore by 2032, and growing at a CAGR of 19.2% during 2022 to 2032. Ashish Anthony, Founder, JUSTDOGS, shares with Retail4Growth, the pet care brand's focus on retail presence.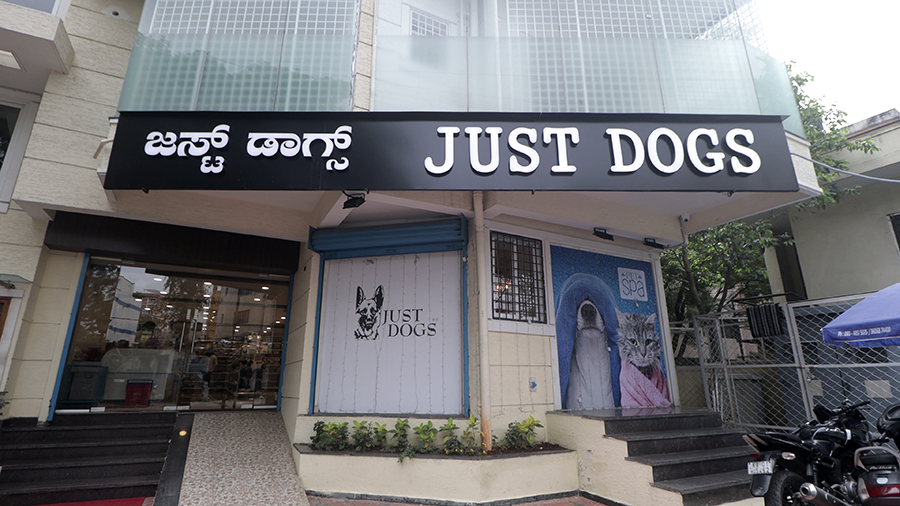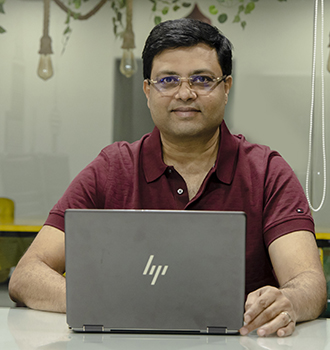 According to a Market Decipher report, "India Pet and Pet Care Market" report, the Indian pet care market size is INR 7400 crore as of 2022 and is expected to reach INR 21,000 crore by 2032, growing at a CAGR of 19.2% during 2022 to 2032. Brands in this segment are focusing on their physical retail space to offer aligned services and connect better with their customers. Brand JUSTDOGS recently announced the launch of its 45th store in India and aims to reach 150 stores by 2025. In this exclusive interaction with Retail4Growth, Ashish Anthony, Founder, JUSTDOGS, talks about how brick-and-mortar retail presence helps the brand connect better with its customers.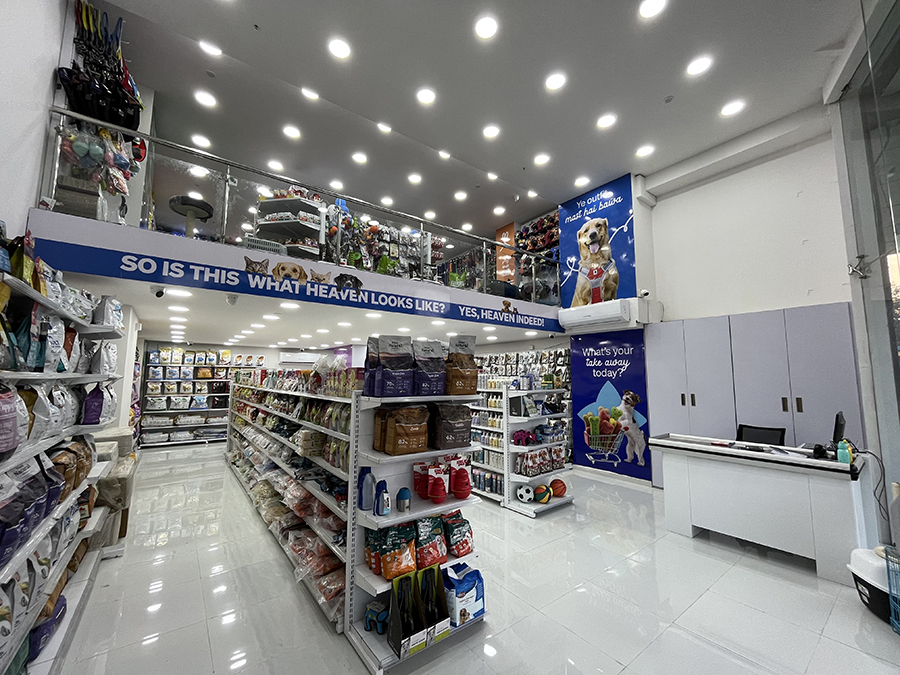 You have been expanding your retail presence recently, doubling the presence in the last one year -- how has brick-and-mortar retail helped the brand, both in terms of sales and customer connect?
We have observed that in the pet care space, nothing beats the unique experience of visiting a brick-and-mortar store with your pet. The pet care industry is highly community-driven and is run heavily by relationship retailing through personal connections built at physical stores.
First-time pet parents are highly anxious about taking care of their little fur babies. They are unaware of the right practices and knowledge of taking care of their pets. Our physical stores offer them a safe space to explore and learn about their furry companions and how to take care of them. Our in-store personnel are knowledgeable about all aspects of pet care and proactively assess customers in all their needs for the pets. Our physical stores also offer a wide range of options for them to peruse and make informed decisions about their pet care needs.
Moreover, our stores also offer services such as a pet spa, which attracts pet parents seeking professional grooming and hygiene services.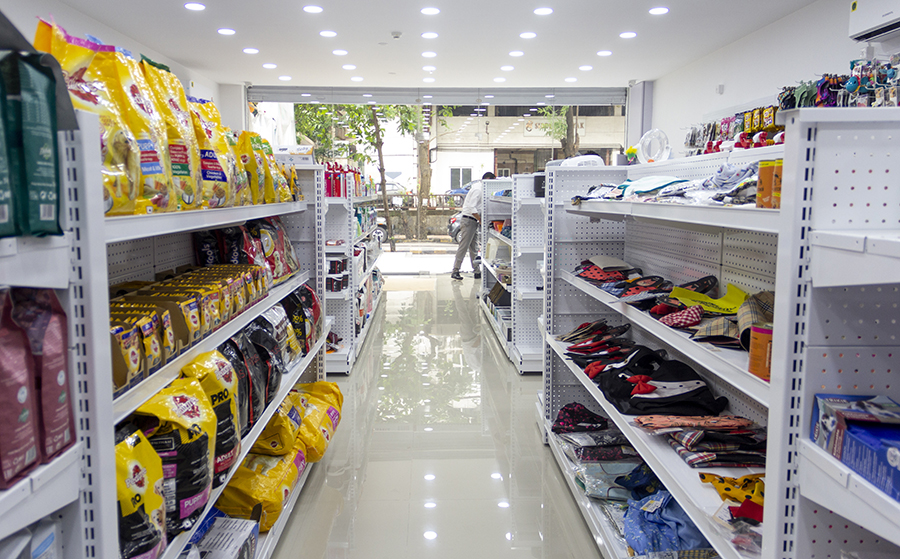 You are also positioned as an omnichannel retail brand. How would you define omnichannel in this category? How many roles do front-end technologies play at the physical stores?
While the world is moving towards digital, and e-commerce has played a significant role in this industry, omnichannel is the way forward for the pet care industry. We provide our users with the option to choose and shop through different channels for a holistic shopping experience.
Whether you walk into a store or order from your phone; omnichannel offers a consistent and unified brand experience. While physical retail stores offer personalized and conversation-led offerings and experiences like pet spas, e-commerce offers ease and convenience to pet parents and provides us with an opportunity to offer a personalized and seamless shopping experience. Additionally, the JUSTDOGS app holds a rich repository of information and educational pet content, making it a one-stop solution for all pet care needs. The omnichannel approach allows us to offer comparative prices of wider inventory, product details and reviews thus driving sales at a never seen rate. While e-commerce has played a major role in the expansion of the pet care industry, it is the omnichannel approach which has sustained development.
Any interesting observations you'd like to share in terms of shoppers in this category?
A recent trend that we have noticed is the increase in the adoption of community pets. More and more people are choosing to take home community pets and raise them with such love and care. Additionally, we have also observed an upward tick in the demand for holistic growth and wellness products. Pet parents are choosing to invest in products and services that go beyond just food and grooming. With the increased awareness and humanisation of pets, pet parents are attentive to the mental health, social and behaviour aspects of pet care. Another interesting fact we have witnessed is a paradigm shift from the term 'pet owners' to 'pet parents' and this is now shifting to ' companions and family members as pets get further integrated into our social structures.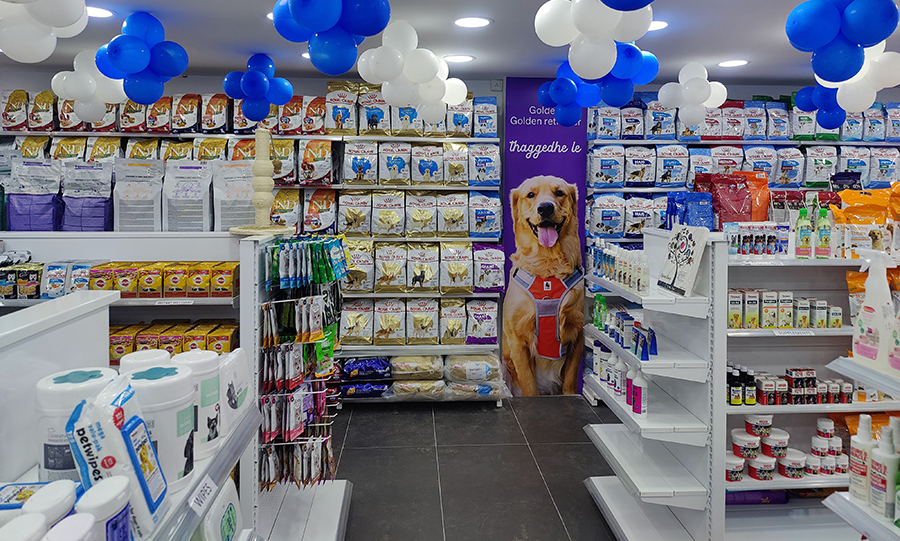 What are the important elements in the store that you think contribute to the desired customer experience in the store space, particularly in this category?
We started JUSTDOGS with the aim of organising the pet care retail sector. We have executed our product assortment and merchandising to make the life of pet parents easier. We have different sections in our stores for different needs, such as grooming, food, and training equipment among others. We have also placed easy-to-reach items such as treats near our cash counters for last-minute purchases. We also try to place best-selling items at an eye level for an easy experience at the store. Certain items are placed in the front depending on the customer's needs and demands. We believe in keeping our stores well-lit and well-organized as we host a lot of pets in our stores. We also stick to an open space plan to make the store welcoming and add colours to keep it fun for people to visit. JUSTDOGS, as a category leader, is positioning itself as a variety store. We have a wide inventory and wish to offer pet parents abundant options to shop from.
We partner with retail design experts for crafting a smooth walkthrough and navigation for customers in the store and to optimize the product assortment and merchandising basis in-depth research.
Do you think the offline store space will evolve more into a community space, especially in this category?
The pet care space defines itself on its consumer-centricity and love for pets. The growing fraternity of pet parents supported by our physical stores has fueled the sense of community. The offline stores have made it easier for people all over to connect, share and support the journey of pet parenthood. It offers a chance for pet parents to interact with each other and offers their fur babies the opportunity to interact and socialize with other pets. JUSTDOGS is committed to being more than a transactional outlet; it is a community of animal lovers, a brand that encourages a better understanding of our furry friends. We organize several community initiatives and in-store events to give pet parents and their pets a chance to spend quality time with each other and other members of the community. We understand that stronger ties within the community are beneficial for both pets and pet parents. In addition to this, we also organize behaviour workshops and training sessions to educate pet parents on the essential tips and techniques for raising well-trained pets. These workshops have received tremendous interest from pet parents who do not have the right knowledge and experience in training their pets.
What are your retail plans for the coming year, in terms of new markets being explored, number of stores or new store formats?
JUSTDOGS is fairly established in the western and southern regions of India. We are planning to establish a similar presence in the North in the coming years. By the end of this year, we plan to open more stores in Delhi, Haryana, Rajasthan, Uttar Pradesh, Gujarat, Madhya Pradesh, Maharashtra, Goa, Telangana and Tamil Nadu. The JUSTDOGS physical retail chain is expected to grow to 150 stores by 2025.
Related Viewpoints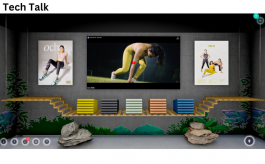 CEO, VOSMOS
Who says virtual can't be experiential? Welcome to Meta Commerce!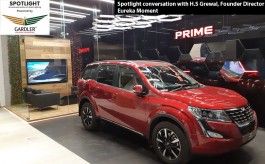 Founder Director, Eureka Moment
"Lighting is what enhances a space"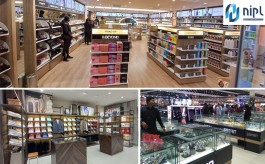 Director , Naman In-Store India Pvt Ltd. (NIPL)
Naman In-Store India Pvt Ltd: A journey fuelled by strong client relationships, infrastructure & skilled team