In US, shoppers' expectations of tech at retail is high, yet often unmet, says survey
By Retail4Growth Bureau | October 28, 2022
Design firm ChaseDesign, part of McCann, with offices in NYC, Syracuse & Cincinnati, US, conducted a tech survey recently which shows that self-checkout, mobile applications and store mapping are the leading technologies customers are demanding.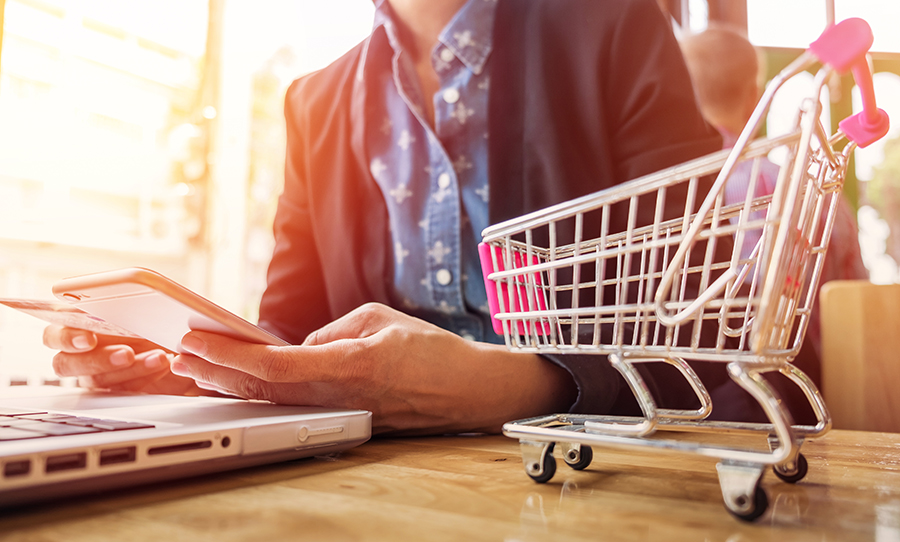 The acceleration of eCommerce and digital shopping that the pandemic brought about has changed shoppers' expectations of the shopping experience in physical stores. There's an expectation that shopping technologies can, and should, offer a faster, easier, more enjoyable and more personalized shopping experience. The issue? Retailers and brands are largely not living up to their customers' high expectations.
There is also a substantial opportunity for technology to make shopping more experiential, helpful and rewarding, but too many brands and retailers are delivering augmented reality, virtual reality, QR codes and other experiences that leave shoppers scratching their heads. These findings and others from the analysis of new research from ChaseDesign, the category growth design agency, reveal that most shoppers are falling back on the basics in terms of tech at retail tools because the value and ease of use of more advanced tools have yet to be proven to customers.
These trends will require brands and retailers to rethink how they move forward to reengage shoppers and where they should invest for new growth. The 2022 ChaseDesign Tech at Retail Survey concludes that marketers need to focus on connecting tech with shoppers' needs and making it easy and desirable to interact with.
"There's an immediate opening for companies to offer more relevant and worthwhile experiences that guide shopper behaviours through the use of tech at retail that is designed to help them learn, compare, and find relevancy for products. The opportunity is there to create more trade-in, trade-up and trade-across opportunities," said Joe Lampertius, President of ChaseDesign.
Other key findings from the ChaseDesign Tech at Retail Survey include:
Self-checkout is the most used technology at retail and shoppers want more of them, both in-stores and in more stores. No other area of the store has changed as dramatically as checkout, and the move to automation is supported by shoppers.
The most used technology during shopping is smartphones (67% of consumers use them while shopping). This provides an opportunity for retailers to leverage the technology shoppers bring into their stores.
Wayfinding or "store mapping" is the #2 item shoppers mentioned as a specific technology capability on their phone that sways their choice of retailer.
The retailer's app is a critical point of engagement for the shopper and could be given more purpose in the store experience. The app can also lead to more eCommerce growth if retailers use the technology to better engage shoppers.
Contactless checkout is still scaling, as only 11% of shoppers claim to have used it "frequently," or "all the time."
Walmart, Target, and Kroger are delivering the best tech at retail for shoppers.
Dollar store channels are delivering a digital experience that is as good as, and in many cases, better than other mainstream retailers.
More than 70% of shoppers report out-of-stock issues are a problem and want tech and retailers to help guide them toward solutions.
More than 55% of the shoppers are interested in text messaging, chatbots or voice assistants that can help guide them and provide product info while in the store.
Most shoppers (77%) are interested in interactive displays that provide information on different brands, which gives retailers the ability to orchestrate consumer behaviour.
"The Tech at Retail Survey confirms that time is the new currency. In many situations, shoppers choose "saves me time" over "saves me money." However, saving money is still considered the number one benefit of using technology at retail, especially during inflationary times," said Lampertius. "The bottom line is that when leveraged properly, tech at retail enables shoppers to enjoy shopping more by making trips quick, cost-effective and personalized."
Methodology
ChaseDesign fielded an online survey in September 2022 through its proprietary research platform, mPulse, amongst 1,000 consumers between the ages of 25-54. Respondents were screened to be the primary or secondary shoppers in their households.