Indians prefer people over digital assistance, says Darshan Mehta, CEO, Reliance Brands
By Smita Sinha | January 10, 2019
Even as 'phygital' continues to be a buzzword, Darshan Mehta, President & CEO of Reliance Brands Limited, feels that in India the human touch is preferred over a digital interface, in the Retail space.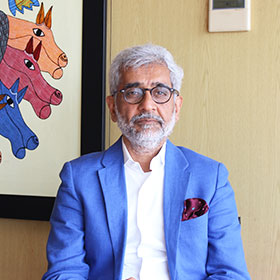 'Phygital', a merging of physical and digital experience, is fast emerging to be a go-to strategy for retailers/brands wanting to create a compelling customer experience at their retail interface. Many retailers across the world have already started providing a phygital experience to their customers, enabling a seamless flow between their physical and online stores. In India too many retailers are integrating phygital elements into the in-store experience they offer to their customers.
Much of these phygital initiatives stem from studies that point to the evolving and empowered new age shopper who prefers a faster and smoother shopping interface facilitated by digital technologies. According to a study by customer marketing firm Hansa Cequity and lobby group Retailers Association of India (RAI), "Nearly 74 % of Indian consumers shop across all channels – local retailers, modern trade outlets and online. And almost 96 % of them look for product information before shopping, with 76 % searching for it online".
But even as many believe that the possibilities in phygital are endless and that brands need to make the transition quickly, a few also feel that India is still not ready to embrace the concept. Darshan Mehta, President & CEO - Reliance Brands Limited, in an exclusive interview with Retail4Growth, says, "Phygital is a prevalent in the western countries where manpower is scarce. But Indians still love the human touch, they love human interaction over digital interactions. When a customer goes to a store, before buying a product or while purchasing a product, s/he likes to have a human interaction."
"Customers in India don't like to go and stand in front of a kiosk. For instance, if you go to any airport there are self-check-in kiosks and you see a customer assistant from the airlines standing near the kiosks and helping you generate the boarding pass. When a customer visits a store she or he would like to have human assistance while buying things," Mehta adds.
He explains further, "In non-discretionary shopping, like when you go to a supermarket to buy your groceries, you don't need human interaction or assistance. But in discretionary shopping a customer will definitely look for human assistance. For example, if I am buying an expensive jacket, which is an experience for me, I need a person to help me decide on the right colour, options, look etc."
Well, it remains to be seen if and when more Indians will begin to opt for digitally assisted shopping over a person assisted shopping experience. Or perhaps the best way forward is to combine the best of phygital and pure play human interface.
'Do you think
Phygital

will work in India?'

Related Viewpoints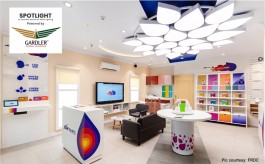 Managing Director, FRDC
'Prefer lighting partners who invest in their own products': Sanjay Agarwal, Architect & Store Designer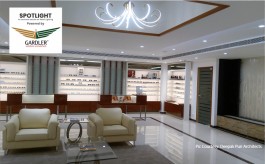 Architect and Principal Partner, Deepak Puri- Architects & Interior Designers
'Lighting should help in selling the merchandise' : Deepak Puri, Architect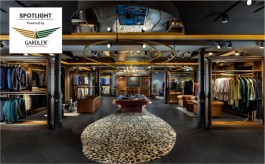 Architect/Planner/Interior Designer and Partner, Sync Design Studio
'Lighting can make or break a store': Bhavuk Jain, Architect