IRI – Focussing on innovative solutions
By Chanda Kumar | July 16, 2018
Innovation is no longer a choice, rather it's a requirement today. The shelf-life of any in-store solution lasts not more than two months. Every store or brand needs to maintain novelty at the point of sale. Ram Kumar Singha, National Head-Sales & Marketing, ISOD Retail Innovations (IRI) speaks to Point-of-Purchase about the company's plans in the POS arena.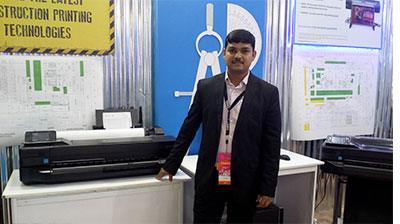 ISOD Retail Innovations (IRI) is a recently instituted end-to-end solution provider for all types of Visual Communication, Signage Graphics and Display needs. With the patronage of its founder and Managing Director, Srinivas Acharya, who has amassed decades of industry expertise, IRI is ready to take on opportunities in the Indian market. The company has a cumulative experience of 20 years. Ram Kumar Singha, National Head-Sales & Marketing, IRI discusses the company's innovation strategy to develop advanced solutions in an interview with Vinutha Vidyasagar. Edited excerpts:
How do you think your expertise in in-store branding & communication can meet the market requirements?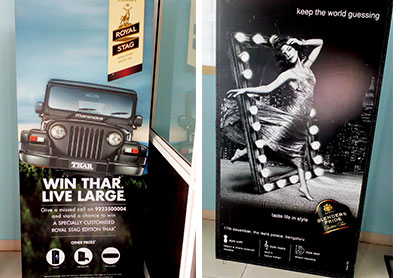 Even though IRI was founded recently, we were present in the market under different banners. Our expertise stretches to meet all the requirements of in-store and outdoor advertising. We outsource our major chunk of manufacturing work to our partners, which allows us to focus only on innovation. Our range of solutions varies from point of sales, retail fixtures to display signs and we cater to a wide spread of verticals including fashion, events, interiors, malls and commercial complexes among others. We have a 30,000 sq ft manufacturing unit in Bangalore. Nokia, Titan, Stovekraft, LG, Parno Ricard and KAFF are some of our key customers. Through our experience and brainstorming, we constantly innovate our offerings also.
As you provide both in-store and outdoor solutions, how do you see these two playing out in terms of brand visibility?
Both in-store and outdoor branding are equally important. Outdoor solution yields results on a long term basis whereas in-store solutions are directly related to revenue generation. The conversation between consumers and brands happen through in-store branding solutions. Feel for the brand, standing out from competitors, engaging and enticing customers are some of the key factors that happen at point of sales.
How do you plan to expand in terms of reach and solutions?
Our current focus is to tap the Indian market; we have customers in Karnataka, Tamil Nadu, Andhra Pradesh, Telangana, Maharashtra, Goa and Kerala. We will be foraying into Dubai and Middle East. We see lot of potential from FMCG, liquor and garment industry. IRI is thoroughly geared up to meet the requirements of these sectors. Internet of Things (IoT) and Artificial Intelligence (AI) are gaining momentum in all the areas of businesses and we see the penetration even in in-store branding & VM solutions. Integration of technology in in-store solutions helps us in data analysis and understanding customer behaviours.
From the time spent at the display to sales conversion, we can track data. In a multi brand outlet, we can check the movement of products from an assigned place. We are also developing customised app solutions for brands to track their stocking, human resources and relevant details. Despite, advancement in technology, human intervention is also needed at the point of sales. We plan to provide that as well by giving training to retail staff. Right from the vision for the brand to innovative branding solutions and retail staff training, it's a complete package to our customers. Our aim is to become a 360-degree solutions provider for brand visibility and display.
Related Viewpoints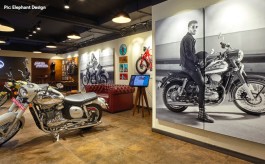 Co-Founder & Director, Elephant Design
'Designers have to take responsibility of making the store meet business objectives'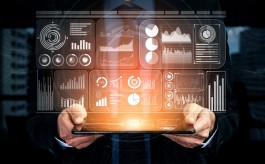 Angel Investor & Business Strategist
'Marketers need to stitch the missing link between data and business value'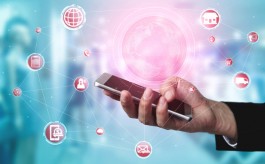 CEO, Ace Turtle
How omnichannel empowers brands in troubled times