Is children's influence growing?
By N Jayalakshmi | December 15, 2012
Given the number of households with children in India and the estimated size of the market, the influence of children on a myriad of household purchases is indeed a question of interest. The era when children were seen and not heard is long gone! Jim Lucas, Executive VP, Global Director, Retail Insight and Strategy, Draftfcb gives us more intel on this issue.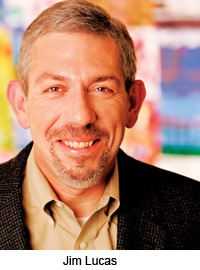 At the same time, concerns have emerged around the world surrounding the conduct of research among children. For example, MRS Code of Conduct and ESOMAR's International Code—limit the extent and nature of research with young people. These concerns center around the well-being of the research participant, the voluntary and informed consent to take part in the research and respect by the researcher for the confidentiality and privacy of each respondent. This presents a challenge to research that would focus on the individual child. One of the more commonly accepted research methodologies is the parent-child dyad, addresses many of these concerns, but may affect the responses of both children and parents.
Parental Styles and Family Communication Patterns
Children's influence on individual and household purchases can be both direct (voice their preference before or during purchase) , as well as indirect (shopping gatekeeper is mindful of the child during purchase process, whether or not they are present).
One recent study focused on family communication patterns and found them to be predictive of purchase influence of children. ("Impact of familial characteristics on Indian children's influence in family purchases", Int. J. Indian Culture and Business Management, Vol. 4, No. 1, 2011, Anupriya Kaur and Yajulu Medury). For example, children from "pluralistic" families, were found to know more about consumption matters.
Moreover, children's influence on purchases has been found to increase with income. Also, increases with dual-earner households.
One of the more fascinating studies in the US used an observational method for trying to understand the influence of children when shopping with their parents in grocery stores ("Observations of Parent-Child Co-Shoppers in Supermarkets", J Nutr Educ Behav. 2006;38:183-188, Maureen O'Dougherty, Mary Story and Jamie Stang). The study found that parents responded positively to nearly half of children's requests for food (mainly snacks and sweets). Perhaps more important, parents rejected such requests slightly more than half the time. Yet they used "no" sparingly. Most used a "soft no" (explaining why in a non-confrontational way) or "non-verbal no" ignoring or walking away. This suggests that parents use the co-shopping experience as a teachable moment to for sharing parental food preferences (e.g., fruit and vegetables over snacks and sweets).
Takeaway
Children's involvement and influence varies by category (family related planned purchases vs. simple impulse purchases), age and whether it is a product they consume. The biggest takeaway is that India, like many emerging markets, is undergoing significant transformation of family structure, dynamics and familial communication patterns are the biggest drivers of change in children's influence. With the emergence of the urban middle class, dual-earner households, such changes are imminent. Three case studies suggest several ways in which marketers can meet the needs of influencers and consumers, while being commercially successful.
Case Studies
Maybelline Blemish Balm
L'Oreal's Maybelline responded to the needs of the Chinese market by launching a Blemish Balm (BB) cream via an online campaign. Maybelline launched its own BB cream as part of a wave of product launches designed specifically to suit Asian tastes.
The communications challenge was to associate Maybelline, a brand known for its New York glamour and colorful looks, with BB cream and the understated'nude look'. Maybelline leveraged the power of internet word-of-mouth among young girls' make-up decisions The brand hired local celebrity bloggers to write about the products. The broader media campaign was targeted at students. The campaign was built around themes or'kongs' - on which online conversation tended to be focused. The bloggers themes were also featured in the ads.
The Maybelline'BB Kong' campaign exceeded results for any Maybelline product launch worldwide, generating increased sales and brand metrics within the first few months.
Wyeth Infant Formula
Wyeth Infant Formula (Hong Kong) is an example of a brand using an app to deliver relevant mobile content to engage and win over an information-hungry audience--mothers. Hong Kong's formula market is crowded. Wyeth was looking for a way to convince mothers their children needed more than the well-known DHA compound designed to improve development of the brain and the nervous system.
Mobile represented both a relevant and unique choice in a market where 90% of mothers own a mobile, and where no other brands had ventured. Hong Kong's mothers are a competitive group always on the lookout for ways to improve their children's life chances. Mobile'flashcards' were developed to enable mothers to support their children's education, and to spread the message about formula milk ingredients. Via Wyeth Gold's mobile app, mothers could access find 100 pre-developed flashcards with voice pronunciation to help reading and language skills. DIY flashcards could be customized to match the child's ability and language requirements, and to reflect special occasions.
Vim Power of 1 Campaign
Selling toilet cleaner in Vietnam has been a challenge. Many assumed toilets were clean if they were free from stains. To succeed, Vim had to convince Vietnamese consumers of the benefits of killing germs in toilets thoroughly. Since consumers want to understand the'whys' and'hows' if they were to part with their money, Vim set out to encourage people to contribute to the cost of clean toilets in schools.
The'Power of 1' campaign urged consumers to make a donation via SMS short code to a fund for new toilets for schools. Real-time progress of total donations was monitored on a digitally enabled billboard and the Vim website. Consumers could also check the website for information about sanitation.
The campaign's goal was to build 100 school toilets. Ultimately, the project raised enough to fund 350 toilets.
Related Viewpoints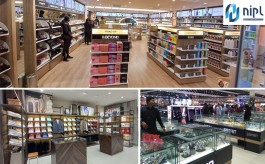 Director , Naman In-Store India Pvt Ltd. (NIPL)
Naman In-Store India Pvt Ltd: A journey fuelled by strong client relationships, infrastructure & skilled team