Is Phygital finally coming into its own?
By N Jayalakshmi | September 28, 2022
From buzz word to becoming a functioning reality, phygital has indeed come a long way in retail as a concept.But retail brands will need to be very clear about the reasons they are investing in phygital for it to reap good dividends.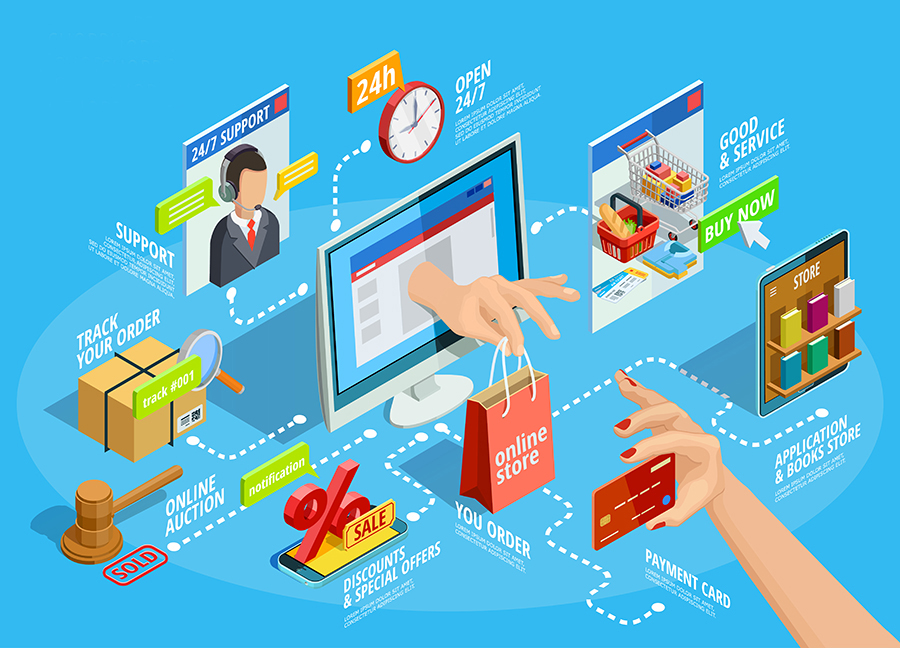 Recently leading fashion e-commerce brand 6thStreet.com opened what it it calls the GCC (Gulf Cooperation Council) region's first-ever phygital store dedicated to fashion and positioned it as "an innovative tech-led space where online shopping converges with a physical store."
Customers at the 6thStreet.com store can reportedly use tablets to browse, pick and add items, just like they would while shopping online on the app. Customers can touch and feel products, and enjoy the social aspect of shopping, without facing the challenges of long shipping times, limited inventories in store or waiting in check-out lines. In another instance, premium fine diamond and gold jewellery brand Kirtilals recently launched what it calls 'Experiential Techno Bridal Studio' at Alwarpet Showroom, with features such as Virtual Try-On and Customization tablet and is integrated with the Virtual Store.
The Virtual Try-on feature helps to trial any number of designs apart from the existing products in the store, and pick from a seemingly endless collection of pieces, informs the company. Further, the Customization tablet, enables the designer to create new designs on a touch screen device according to customer inputs. This is immediately rendered as a virtual design for the customer to try instantly and order the one they like. Once customer's shortlist their favorite products the Smart Tray helps capture the customer's interest which assists in serving them better with the designs they like and the estimations of the product they shortlisted can be instantly shown to them. The studio is also integrated with the Virtual Store option, in which customers can browse through the infinite number of designs present across all the Kirtilals Universe.
Both of the above are classic examples of phygital in its true sense finally arriving as a reality on the retail scene. And there are other examples too. But what is crucial is the way brands approach phygital and make it a part of their retail investment.
As a recent report titled 'Let's get Phygital' released by experience design agency Quinine points out, "In the current climate, there's great pressure to adopt new technologies in-store to make them more experiential. However, retail brands need to take a step back from their desire to embed stores with all available technology and ask themselves, 'why is technology important, and what are the most appropriate phygital experiences for our brand and our customers?' What is technology's true value, not just to the store operations but, more importantly, to the customer experience?"
Here's a quick check list for retailers to get the best from their Phygital investments:
Understand the 'why' and list out the objectives. Creativity can often be a money saver - so think out of box to deliver cost effective but unique experiences. For eg, the Quinine report suggests encouraging customers walking into their stores to use their digital devices rather than investing in digital devices.
Invest in a robust backend for smooth flow between digital and physical
The crucial H factor - Without the critical human factor no phygital experience can add value to the customer experience inside the store. So investing in staff training and making sure the store staff strike the right connect with the customer even as they facilitate their digital journey is critical.
Collaborate with the right partner: Team up with an experience design agency that can support your objectives with the right strategy using the right mix of technology, aesthetics and human engagement.