Kirana11: Unravelling The Potential Of Indian Grocery Biz
By Chanda Kumar | September 03, 2018
Kirana11 is an online to offline (O2O) platform that is transforming the B2B2C space in eGrocery. Point-Of-Purchase speaks with Nakkyun Chong, CEO, Kirana11, on the company's innovative business model to tap the great Indian grocery market.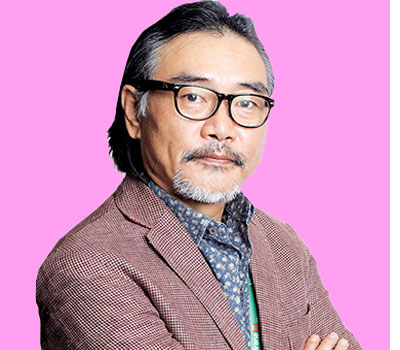 Hailing from South Korea, Nakkyun Chong is an expat keen on solving the Indian grocery puzzle. Having completed 21 business development projects and founded 8 companies with a total investment of nearly USD 1 billion in the last 25 years, Mr Chong launched Kirana11 - a unique blend of B2C, online to offline (O2O) and B2B business models in 2017. The platform not only increases online customers but also leverages the offline presence of local stores in an area to serve customers better while reducing delivery cost. Starting the offline mode with fruits and vegetable supply in Bangalore, Kirana11's B2B platform will soon add FMCG and private label products to the registered stores and institutions. Point-Of-Purchase speaks with Nakkyun Chong, on this new grocery model, its early success in Bangalore and the future plans of Kirana11 to penetrate the food and grocery retail business in India.
What impelled you to start Kirana11 here?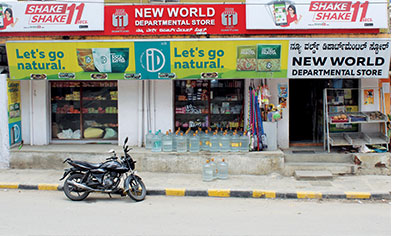 Bengaluru is an ideal market and represents the true urban India. The city is a perfect testing ground owing to its cosmopolitan nature. The Indian retail market is an immersive market growing fast, with many opportunities to improve, especially in areas of digitalisation and modernisation. So if we connect these bigger convenience stores and kiranas, to the online platform, we could be covering greater areas. We could also help the store owners to modernise and increase customer base. At present, offline coverage is very narrow. A typical shop coverage would be somewhere around 1.5 km, but with online assistance it could be 3-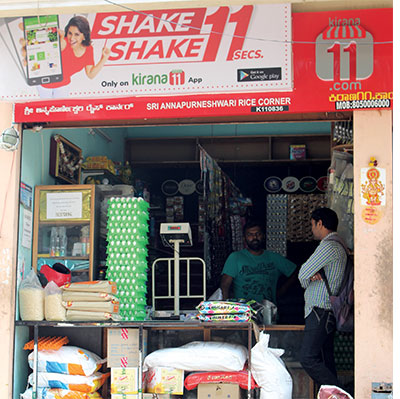 5 km.
Tell us about your business model and its coverage so far.
Kirana11 is an online to offline (O2O) platform that is transforming the B2B2C space in eGrocery. Small retail outlets need support if they have to compete against the large organised players. We plan to operate in this field by helping these small outlets be more agile in procurement and offer more convenience to their customers. In Bangalore, we have divided 64 areas, based on delivery capacity, where a designated store covers a radius of 3-5km. Supply chain for individual store is very limited. So if we bring these stores together, we have the better buying power to increase our supply with better prices. But we have had lot of difficulties partnering with store owners. They are very sensitive about money and don't see long-term gain. Some store owners don't want to change. But we have started tying up with those who are willing to change, willing to enjoy the growth in the future.
In what way are you enabling the small retailers to garner better revenues?
This is a win-win partnership. They will get benefit right away and we will be able to profit from it in the long run. This O2O platform will help us revamp the B2B2C structure of the eCommerce market in order to not only provide better service to customers but also improve operations and profitability of these convenience stores. We have 27,000 registered customers, and by end of the year we are aiming 100,000 customers.
Our association with stores is reflected in the sign boards outside the store. We have now covered 9 areas in Bangalore, and are expanding slowly. By end of the year, we should be present in 29 areas. Also, we will be training store owners, to adopt customer-friendly services, prices, hygienic practices and be competitive in the market.
Currently you are tying up with stores which are over 2,000 sq ft, while a majority of kirana stores are smaller than this area. Can you elaborate on this criteria of Kirana11 in choosing retail partners?
In Bangalore, there are 200,000 stores, and among them we are targeting 5%. So we are looking at stores which meet our requirement. We are signing up with like-minded partners who share their commitment to quality. In order to successfully meet customer tastes and requirements at all times, we only partner with local stores that are bigger than 2000 sq ft and stock at least 3000 SKUs.
Small stores or kirana will modernise, as that is how it's happened in many countries. I believe that 10-20 years from now, about 30% of small kirana will be gone, as retail in India is growing rapidly.
In the future, we may associate with smaller stores too.
What is Kirana11's plan for its offline presence?
We plan to have our own model stores in prime locations in Bangalore. These stores will serve the B2B customers and will offer them access to global products. The target of our retail outlet would be small businesses who can get access to products close to their place of work. The store would only stock the fast selling SKUs and customers can either pick or get it delivered to their stores. Customer convenience will be the key in designing the store so this implies product availability, faster checkout, sufficient parking and a small restaurant just outside the store. This can be converted to a B2C model, if the store owner wants to adopt it. We can have a franchisee model.
Are there any channels in which brands can gain exclusive visibility at your partner stores?
Yes, this is the other side of this business we will be looking at keenly. We can push brands on our online platform and offline as well. For example, if a brand wants to focus on marketing in one area of the city, they can do area-based promotion. We will support them through metrics and data for effective marketing campaigns.
Tell us about your expansion plans.
We are focussing on east and south Bangalore for now. Next year we plan to cover the other areas. We also have separate programmes for larger apartment complexes. We want to first focus and penetrate the Bangalore market well and then think of moving to other geographies. Many start-ups get funded, they expand to other locations and then they fail. Bangalore will be our focus area for now.
Related Viewpoints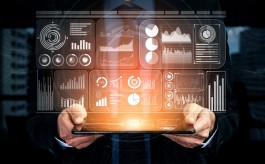 Angel Investor & Business Strategist
'Marketers need to stitch the missing link between data and business value'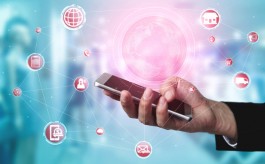 CEO, Ace Turtle
How omnichannel empowers brands in troubled times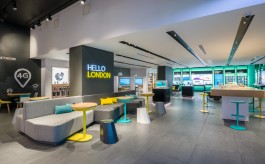 Founder and Creative Director, Quinine
How value engineering can preserve value, while reducing cost in retail