'Let the professionals do their job when it comes to lighting'
By N Jayalakshmi | November 17, 2021
Retail4Growth presents 'Spotlight', a series in association with retail lighting solutions company Gardler, in which architects and store designers share their views on the role that lighting plays in the whole in-store experience. In this interaction, Dhruva Kalra, Principal Architect - I'm D'Sign, shares his observations on retailers' approach to store lighting and how challenging it sometimes is to convince them on the importance of investing in the right kind of lighting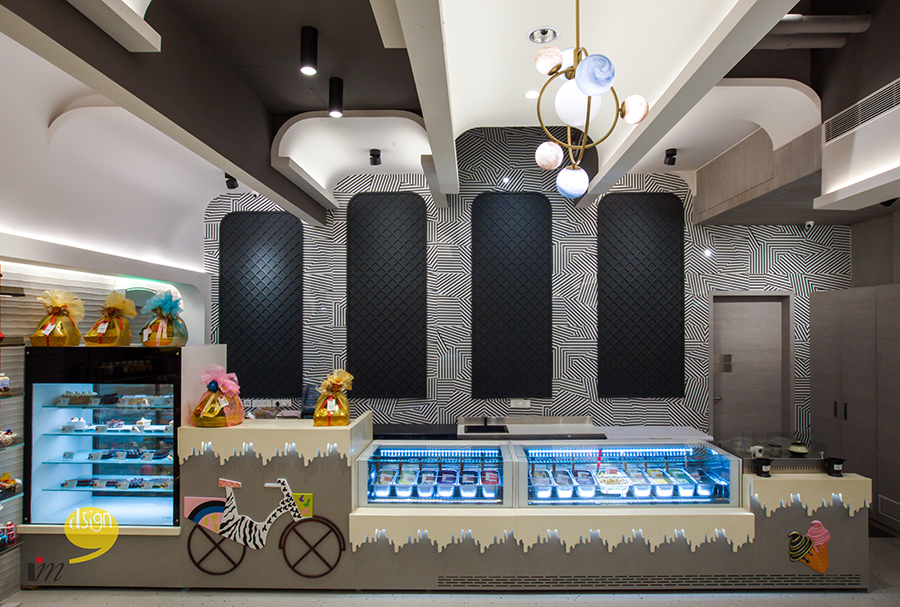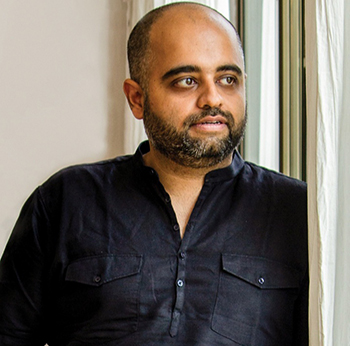 Why do you think lighting has become more important now?
I think it's just part of the natural evolution. The retail shop is no longer just a shop that sells, but is an experience. And lighting - the play of shadow and lights - plays a critical part in enhancing that experience and therefore in the selling process.
The way architects and store designers approach lighting has also evolved to a great extent. It's not just about putting lights in a grid and completing the job. Lot of aesthetic factors also come into consideration and there is a greater need today to display the light fixtures as well.
So do you see any change in the way retailers are looking at lighting? Or does it still take a lot of convincing on your part to help them see the importance of lighting?
Yes, we do have to constantly educate clients on the importance of the right kind of lighting for their store and why we need to go that extra mile to spend on lighting. Sometimes we get through and sometimes we don't. Overall I'd say the Indian market is still waking up to the huge possibilities with store lighting.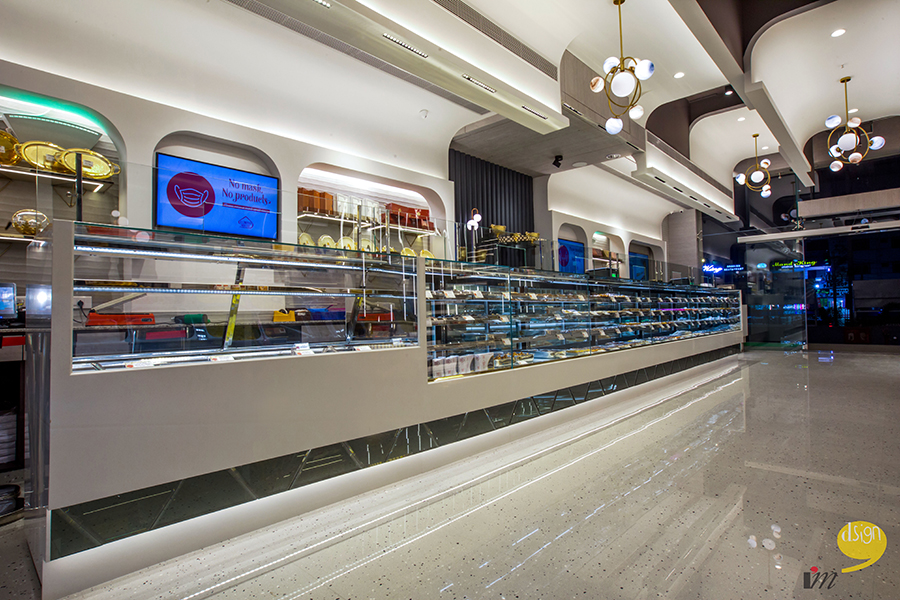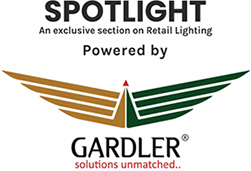 Do you see a difference between traditional and corporate retailers in their approach to lighting?
Sometimes it's easier to work with corporate clients, because they don't meddle with the decisions of the consultants; they are more professional that way. But then, with corporates the chain of command is longer and to even get the smallest of changes done takes a longer time. So both come with their advantages and disadvantages.
Would you say that client approach is among your top challenges when it comes to store lighting ?
I would say educating the client is the top challenge, because awareness is generally low when it comes to the lighting aspect. Like I said, it's very difficult to convince them as to why they need to spend more more on a particular kind of lighting. Other than that, the challenge is of course to keep pace with the new trends, but we are evolving and our industry is also evolving.
Can you share some prominent trends when it comes to retail lighting?
Every kind of product demands a different kind of lighting and there are endless possibilities now with the colour temperature, the CRI (colour rendering index), the lumen, etc., depending on the merchandise category. We are slowly moving towards defining a particular kind of lighting for a particular kind of product.
Also, the more I work with lighting companies, the more I realise that there is a greater focus on fusing the aesthetics and functional aspects now. So today lighting is not about just task lighting or decorative fixtures, but about how well the lighting sits with the interiors. And with many retail spaces becoming more minimalist, the challenge is how well you manage the whole effect of light and shadow. In-built lighting has also become trendy because of LED and there is greater flexibility today with wireless lighting.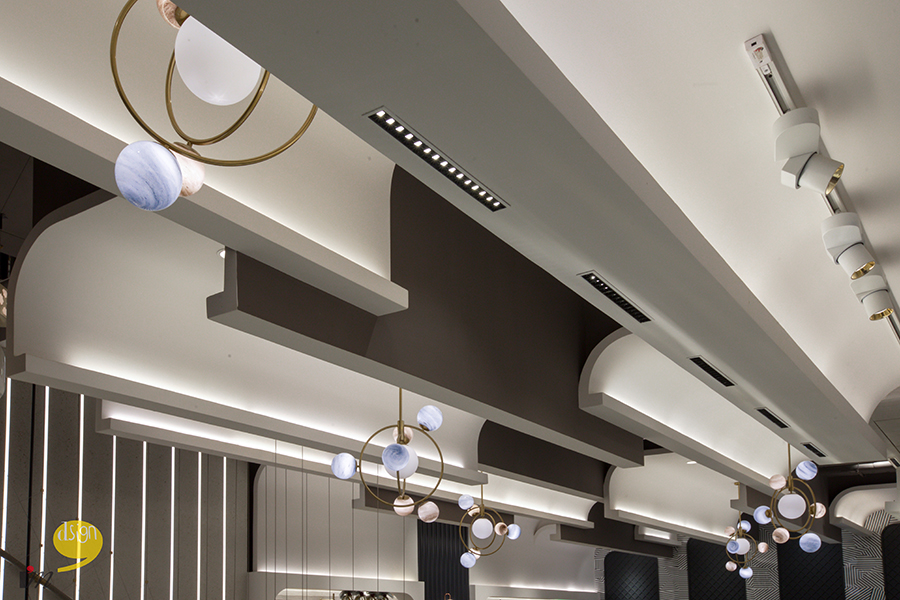 What about the lighting vendors, do you have any checklist evaluating your lighting vendors /partners?
Technical know-how is the main criterion when it comes to lighting vendors, as also local manufacturing facility. Earlier India was very much dependent on China for lighting products, but now with curbs on imports, we are seeing that a lot of products are getting developed here and India is becoming more self reliant, though we still have a long way to go.
Also, when we select a vendor we need to see whether they are competent to customise fixtures as per our requirements, especially when it comes to the lumen, the degree of angle, etc,. When we do a store it's not just 3 or 4 kinds of lights, but multiple kinds of lighting and any vendor needs to be able to handle that.
Any interesting project you can think of where lighting played a very important role?
The Almond House store project in Hyderabad, which opened post Corona, is particularly interesting because there were challenging spaces in the store, like the space under the staircase, but with just some accent and task lighting, the whole aesthetics of the store changed. We also developed the retail fixtures for them, which were flexible - lit fixtures without wiring, wherein the shelving could be moved without too much hassles and every fixture had inbuilt lighting.
Finally, any tips to retailers when it comes to lighting?
I'd just like to say this - let the professionals do their job, because in lighting there are many aspects that need informed decisions. For example, even when it comes to something like the COB chips, there are 10 grades of quality and it starts with as low as Rs 100 and goes up to Rs 1000. So it's important to get the expert opinion to get the right quality and accordingly take decisions.
https://www.gardlerlighting.com/
Related Viewpoints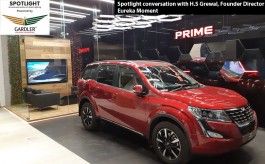 Founder Director, Eureka Moment
"Lighting is what enhances a space"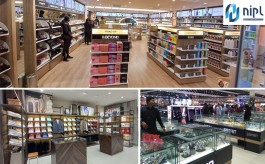 Director , Naman In-Store India Pvt Ltd. (NIPL)
Naman In-Store India Pvt Ltd: A journey fuelled by strong client relationships, infrastructure & skilled team