'MBO-driven expansion gives better results'
By Satarupa Chakraborty | December 31, 2018
From bringing the 126-year brand legacy of Florsheim to India, to creating a strong brand resonance with in-house footwear brand Ruosh, from creating a strong bridge-to-luxury brand portfolio with Italian Moschino, to targeting new categories, Samar Lifestyle has been active on many fronts recently. VM&RD chats up with Mridumesh Kumar Rai, President, Samar Lifestyle, to know more about the company's approach to the retail character of each brand.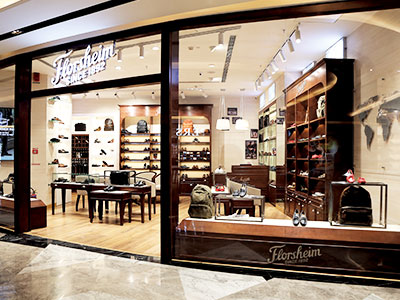 Let's begin with Florsheim. The India market became almost redundant for the brand. But you not only decided to bring it back, but are also eyeing more than Rs 300 crore turnover for it. Can you tell us about the planned retail channels for Florsheim?
Florsheim is one of those few brands that are successful in both the Northern and Southern hemispheres with a robust presence in four continents – America, South America, Australia and Europe. The brand also brings a strong legacy of craftsmanship of over 126 years. We have recently opened an exclusive outlet for Florsheim in Chennai and we plan to open two more doors at Ambience Mall, Gurgaon and one in Bangalore. However, let me tell you that our expansion will not be EBO-driven. We will scale our retail expansion much faster in the MBO formats. Right now,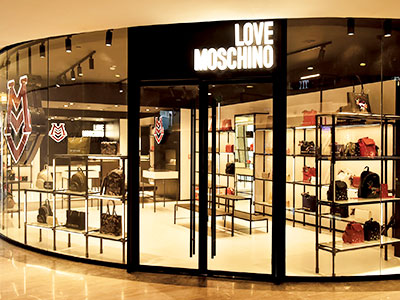 our MBO presence counts 125 and we plan to make it 200 in less than a year.
Can you elaborate on the importance of MBO as a preferred retail channel?
Our strong background in the footwear business has taught us that this category demands brand building from EBO, while the real business scaling happens via MBO and LFS channels. Our group started with the footwear manufacturing business long back and we had about seven top-selling global brands as our client. It was in 2011 that we started our own footwear brand, Roush. Roush was also our entry point in retail. With Roush, we realized that while EBO was excellent for brand positioning, we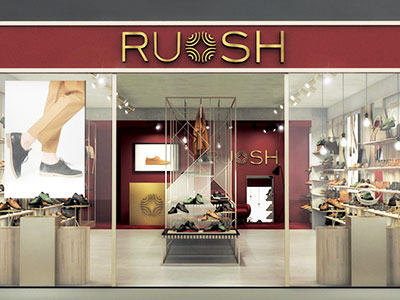 were able to expand much faster through MBO and LFS channels. The latter channels also contributed to our business immensely.
We remember that Ruosh's brand positioning was very specific and strong. Now, after 7 years or so in the business, how are you planning to innovate with Ruosh in terms of the look-and-feel of the brand and retail design?
When we launched Ruosh we adopted the store design of a Cigar Club, the kind which resonates with the brand's rich European persona. Over years, we have broadened the category, including women as our customers and entered into the casual footwear segment. Therefore, it's crucial for us to take these messaging forward. Very soon, we are going to launch our third retail design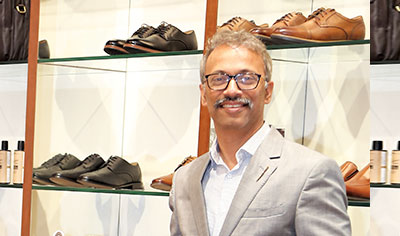 identity, which will balance our brand character and the commercial proposition. The new ID will allow more flexibility across categories and the VM possibilities will also be spelled out much more clearly because there are many more product stories to be told.
Are you expanding your in-house brand portfolio?
Yes, as we are quite present in the luxury, bridge-to-luxury and premium segments. We also created a brand that falls in the mass premium segment. We call it Attileo. This brand is relatively new and we are banking on mass distribution and SIS concept to promote it.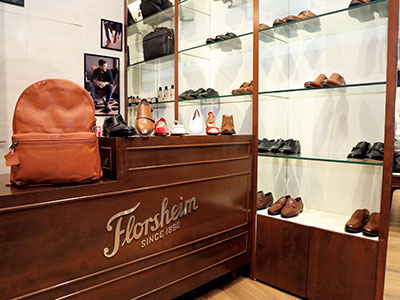 You brought one of the noted Italian bridge-to-luxury brands, Moschino. We can clearly see your inclination towards footwear and accessories. Could you talk about the expansion plan for Moschino and your overall international brand portfolio?
Love Moschino has two stores as of now, one in Mumbai and the other in Delhi. We will soon open one more door in Ambience Mall, Gurgaon. With Moschino, we are adding multiple categories within stores. We have already added footwear and we will soon add
ready-to-wear and accessories categories.
Yes, we are interested in footwear and accessories and we are in talks with two eminent international brands for men's casual footwear and women's footwear respectively. We see footwear and accessories to be the new growth engine categories in lifestyle retail. Also, our strength has been footwear, therefore, the interest is deep-rooted
.
Related Viewpoints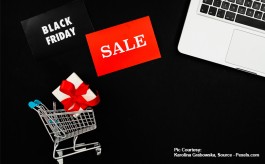 Head - Product & Industry Practice , Altimetrik
'Retail brands will soon recognise that they are awash with data but lack the ability to derive insights'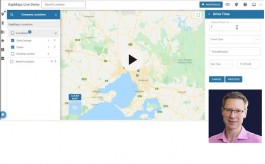 Director - Market Planning, GapMaps
'Successful retailers know that location intelligence is as important as business functions'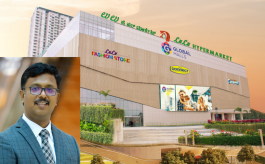 Business Head, Lulu Global Malls
'Malls have to be community spaces for long-term development'