'Metaverse will enable brands to customize the shopping experience at scale'
By N Jayalakshmi | March 16, 2022
Dilli Babu Nandarapu, Founder & CEO , ShopConnect, a next-generation interactive ecommerce and video collaboration platform, shares with Retail4growth the relevance of video commerce and technology trends that are shaping retail in a post pandemic world .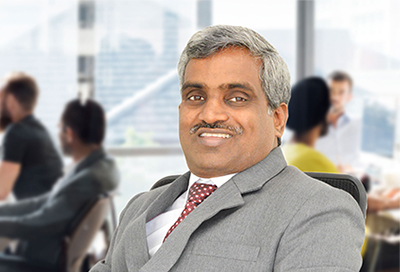 Could you first tell us a little about ShopConnect and its growth story ?
ShopConnect is a next-generation interactive ecommerce and video collaboration platform that enables brands and retail merchants of all sizes to build next-generation online stores to give a highly immersive and collaborative user experience. ShopConnect was founded in 2020, with a vision to revolutionize the retail tech landscape. Our platform is industry and geography agnostic that enables brands and retailers to connect, engage, interact, and grow customers through AI-based product promotions. We are happy to note that we have acquired 50+ customers till date. We currently empower online stores of brands and retailers in India and the US.
What are the trends you currently see when it comes to retail brands adoption of digital technologies?
For retail brands, building a business model that withstands the litmus test of unpredictability has become the most important ingredient for success. Customer-centric connected experiences that reimagine traditional methods of interaction are central to trends such as live video shopping, Augmented Reality (AR)-powered virtual showrooms, and appointment-based shopping. Artificial intelligence (AI) powered marketing is also a big trend that we see. Post 2020, big brands are focusing on their direct to consumer (D2C) capabilities. The D2C trend is hitting off because it makes consumer experience exclusive and personalized.
Retailers must consider creating a smooth and integrated omnichannel experience across offline and online channels. Despite the shift towards digital commerce, retailers should not neglect offline channels. In fact, offline channels are an asset that can be leveraged so retailers can showcase their products in-store through emerging trends like live video selling and sales people can also provide a personalized 'human touch'.

What are some key trends that will power connected ecommerce in 2022?
The Indian e-commerce industry has seen exponential growth over the last few years. According to a report by Grant Thornton, the e-commerce market in India is expected to reach US$ 188 billion by 2025. Increased number of e-commerce players are adopting connected commerce strategies to keep customers involved at all stages of buying. Advanced technologies like metaverse, Augmented Reality (AR), Artificial Intelligence (AI), adoption of 5G, etc. are going to shape the future of connected commerce.
Some trends that will power connected commerce in 2022 are as follows:
Targeted market penetration

: While e-commerce players are generally focused in metro cities, it is vital to tap tier-2 and tier-3 cities as there has been a paradigm shift in consumer behaviour and consumption pattern in these markets. As per a report by RedSeer, tier 2 cities in India may account for 88% of online shoppers between the years 2020 and 2030, thus providing retailers with numerous opportunities to expand their markets. We feel that the tier 2-3 markets could become part of the industrial corridors and drive the future of the country's economy. Many brands and retail chains are lining up to tap the growing potential in these markets, the post Covid-reality has only accelerated this shift.


Traceability: This is an important aspect for e-commerce players to consider when it comes to demand management, counterfeits detection, product expiries, etc. For instance, technologies like AI, IoT, and Blockchain can simplify the process of brand traceability, helping retailers determine the status of the product, track the product along the supply chain, predicting the health of the inventory/stock, among other benefits. These technologies can also be utilized to address personalization gaps in current traditional e-commerce and can act as a key differentiator.



Metaverse:

It will reshape the way we think of e-commerce. Players can now focus more on hyper-personalizing digital shopping experiences. The metaverse will be a seamless experience that makes it easier for shoppers to find exactly what they want and when they want it. The metaverse will enable brands to customize the shopping experience at scale to reach more shoppers than ever before.



5G technology:

5G can act as a catalyst to fast-track digital transformation in the retail industry. It can address major challenges such as connectivity and bandwidth issues in brick and mortar stores/warehouses. Stores of the future that leverage disruptive technologies like smart applications, video analytics and robotics, AR & VR, drone delivery, etc. will require adequate network capability and bandwidth.
How can consumer/retail brands improve their ROI on marketing spends using videos and other next gen online store features? Any quick check list you could share?
Video-enabled commerce, which has gained traction since the onset of the pandemic, has revolutionized the retail industry. With the pandemic limiting consumers to online shopping, retailers have had to innovate customer experiences. According to a report by RedSeer, live commerce is expected to reach $4-5 billion GMV by 2025. Video commerce is a next-gen trend that has helped retailers find return on their investments. Hence, creating product video or using live video shopping can lead to a strong ROI.
Some steps that can help retailers improve their ROI are as follows:

Reduced product returns

: Retailers should establish an easy mechanism for product returns, and more importantly they should create a feedback channel for customers. It will not only help retail brands understand reasons for product returns but also help them implement future changes that will ultimately reduce product returns.


Improving conversions for buying: It is important for retail brands to adopt an integrated marketing approach that will help deliver a unified experience across all touch points. This strategy provides a consistent experience to customers, and exponentially increases the chances of conversion. It is also vital to provide consumers with incentives from time to time, especially at the stage where they are considering buying something.


Hyper personalization: A survey by EY shows ~77% of consumers have chosen, recommended, or paid more for a brand that provides a personalized experience. It is also estimated that more than half of the customers will expect brands to anticipate their needs and make relevant suggestions before they make any purchase. Technology has empowered customers to expect a superior and personalized experience from the retailers. Thus, it is vital for retail brands to ensure seamless customer experience across all touchpoints.
Any case study you could share to demonstrate the efficacy of ShopConnect solution in driving tangible benefits for a retail brand?
Our customer in the retail space, SR Shopping Mall, a leading mall in Andhra Pradesh, like all other retail establishments had to remain shut during the pandemic, facing challenges with footfalls. They wanted to transform the mall from a brick and mortar retailer into an online, immersive and customer-centric shopping place with the help of ShopConnect. Our solutions enabled them to engage with their customers online. We implemented various strategies like one-click video using Intelligent Video Call Routing (IVCR). Using this widget, customers were able to start live video calls and shop virtually, while seamlessly interacting with the sales staff who aided customers in their purchase.
Even after lockdown restrictions were eased, SR Shopping Mall faced a challenge with customers who were unwilling to shop offline. Hence, they continued to push their online strategy, using market intelligence tools like ShopConnect Boost.
Since deploying ShopConnect's platform offerings, SR Shopping Mall has achieved- Quick Conversion Rate (20%), More Reach with over 85,000 impressions being recorded on their social media channels after ShopConnect's intervention, Higher Personalization and Better engagement where one in five customers joined video shopping for a personalized shopping experience.
Any noteworthy shifts or trends you anticipate in the way traditional brick and mortar retail brands will use e-commerce?
E-commerce is going to be an enabler for traditional brick and mortar retail brands in the near future. The way we see it, the lines between online retail and brick and mortar retail will be blurred and both will allow, encourage, and enable seamless movement of customers between the online and offline channels. Trends like omnichannel approach will help retailers create an integrated experience across offline and online channels. We cannot discard physical evidence as a whole as things are returning back to normal. Retailers will have to relook at customer journeys and re-innovate to cater to their interests. A single-channel strategy is no longer effective to meet the ever-changing consumer demands. Quick commerce is another useful tool retailers can adopt to fast-track their businesses. Consumers expect convenience and speed. A unified quick commerce solution, to which most brick and mortar retail companies don't have access to, can help facilitate fast delivery.
Can you share any market projection for the video enabled commerce?
India is a mobile-first market. As per the IAS 2022 Pulse report, India is expected to surpass 600 million mobile users this year, of which there are 450 million social media users. Owing to this, an increasing number of brands are using social media and video content to promote their products and increase customer engagement. Video commerce has gained a lot of traction over the last few years, helping brands reach a wider audience through shoppable videos.
As per a WATConsult report, India currently has approximately 146 million video commerce shoppers, who purchase through video commerce platforms. By leveraging appropriate social media tools and emerging technology solutions, retailers can make video enabled commerce appealing to consumers, specifically next-gen consumers who prefer shopping online. Video commerce will be increasingly preferred by consumers as it enables them to shop through the video links they are watching thereby, helping them use their time efficiently while also making their shopping experience immersive and interactive.
Related Viewpoints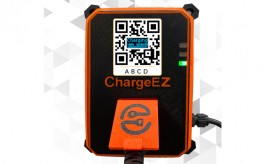 Co-Founder & CEO , ChargeEZ
'EV charging points serve as key customer touchpoints across multiple locations'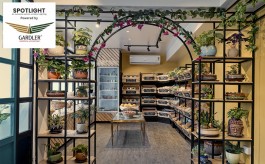 Founder & Principal Architect, Studio Noya
'Making the product visible in today's retail environment means making the most of light'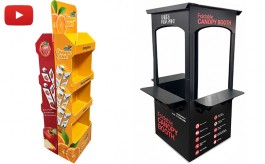 Innovator , Unidos Insta Print
On being the 'Foldable Pioneers' & creating tech integrated displays