MTR: A key companion in every kitchen
By Chanda Kumar | June 28, 2016
MTR, a popular Indian household brand, plans to increase emphasis on digital communication and innovation to ensure that they bring authentic Indian food in easy-to-make packaging to its consumers.
Established as a restaurant in Bangalore by the Maiya family way back in 1924, MTR grew over the years and diversified into the business of convenience foods and instant mixes. From exclusive brand outlets, presence in MT and GT outlets and starting is own online shopping portal, MTR is now looking at entering the rural areas and increasing it distribution to over 40 countries. We chatted up with Rekha Nahar, General Manager - Marketing, to gain insight on the brand's in-store strategy and how it connects to its diverse TG. Edited excerpts.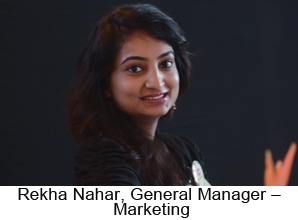 You recently launched the new logo and packaging. What was the brand's objective in this exercise?
As a brand, we needed to change to reflect who our key consumers are today. While the new brand identity better represents where the company is today, our detailed growth strategy will make MTR ready for the future.
Is the brand looking at changing its approach to grab the young TG?
Our TG has changed quite a bit in the last few years– both in terms of their food preferences as well their consumption pattern. As a brand, we also needed to change our language to make sure they remained relevant and were able to communicate with their target consumers in a more meaningful manner. So, there will be an increased emphasis on digital communication and innovation to ensure we bring authentic Indian food in easy-to-make packaging to our consumers.
How important is in-store marketing and activities for the brand?
BTL is an extremely important leg of our marketing campaigns, and is considered as important as ATL for us. Consumers are dynamic and interact with brands at different levels. Entering a shop is the first moment of truth for consumers to touch and feel the products.
What new in-store initiatives is the brand planning to incorporate?
General Trade outlets forms a key part of the MTR business and also helps drive brand imagery. In order to strengthen our presence in this channel, we initiated "Kesari Program" in 2013. The objective is to dominate in these outlets in visibility, stock pressure and New Product Drive. The program has been successful as it has helped in increasing saliency of new products. Currently we have more than 500 such outlets enrolled under Kesari Program. The plan is to take this program nationally and have a stronger presence. With the new pack design, we are also redesigning our Kesari Project to reflect the brand identity.
Do you hold tasting sessions to push your new product range? What has been the response?
Tasting and sampling are extremely important to us as we are a food company and without a successful taste test, it is difficult to acquire new consumers. We are currently having tasting sessions for our Poha, Snacks, Chettinad and Kulfi products in various geographies. The results are insightful and we consistently acquire new consumers with the help of these initiatives.
Which product range gains more prominence? And what in-store marketing activities are happening around the same?
As an organization we look at a three pillar strategy with an emphasis on our key categories - Mixes, Masalas and Snacks. The in-store activities we are looking at are Tasting, Branding and Buying out visibility.
What challenges do you face with in-store promotions/ branding?
We face numerous challenges with in-store promotions and branding. Costs are a big challenge with respect to hiring a branding space, as we cannot showcase our entire range of 140+ products due to the store's planogram. Another issue we face is that new products take a long time to get listed.
Your view about Indian POP display vendors/ manufacturers?
They are very good at execution, service and adapting creatives. However, developing creatives on their own is still a challenge.
What's the brand's plan in extending its presence across India and abroad?
A revamped communication strategy with increased emphasis on digital media is key, and we are planning innovations that stand out by far in their respective categories. Also, it goes without saying that we need to increase our distribution in order to achieve this goal. As a part of our growth strategy, we also opened up our new e-commerce site that will give our consumers a clear access to the entire range of the MTR's 140+ products. We are planning investments to scale up our manufacturing infrastructure as well. Our focus, on one hand will be to strengthen the metros and to develop a presence in newer states. On the other hand we want to strengthen our rural presence especially in Karnataka & AP. Internationally, we are seeking to expand our distribution to over 40 different countries. A major chunk of our market is in the US and Europe, as of now. We are looking at an equally strong presence elsewhere too.
Related Viewpoints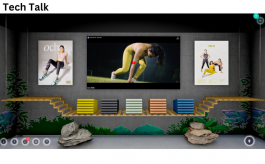 CEO, VOSMOS
Who says virtual can't be experiential? Welcome to Meta Commerce!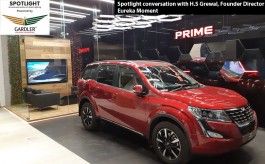 Founder Director, Eureka Moment
"Lighting is what enhances a space"