MUJI plans to add 2+ stores every year in India, to open 1200 stores globally in 2020
May 15, 2017
Japanese listyle brand MUJI, which made its debut in India last year, already has aggressive growth plan for the country. Mostly opening large format stores, MUJI is currently expanding in Delhi-NCR and looking at expanding further in all metros and mini-metros.
MUJI, which started as a private brand of The Seiyu, Ltd. in December 1980 with only 40 products, has grown and now offers about 8,000 products. The company today has over 800 stores in 28 countries and areas, including Japan. The brand entered Indian market last year and already has three stores in Mumbai, Bangalore and Delhi. Retail4growth spoke to Satoru Matsuzaki, President & Representative Director, Ryohin-Keikaku Co., Ltd., on their global retail scaling as well as in India.


As a relatively new name in the Indian retail landscape, can you explain the brand story of MUJI?
Ryohin Keikaku Co., Ltd. is a Japan-based company mainly engaged in the retail of self-brand goods, with a market capitalization in excess of about USD 7.0billion (as of April 27, 2017) and an annual turnover of USD 2.9 billion. The company is primarily engaged in the planning, development, procurement, logistics and processing of self-brand goods under the brand name MUJI, as well as the operation of direct retail stores and the wholesale of goods to its trade partners. The Company is also engaged in the operation of campsites, the sale of houses, as well as the sale of products under the brand name IDEE. Its products include clothing products, miscellaneous goods and food products, among others. The Company's direct retail stores are located in Japan, China, Hong Kong, Taiwan, South Korea, Singapore, Malaysia, UK, France, Italy, Germany, Spain, Portugal, Australia, Thailand, Canada, and the United States. As of February 28, 2017, it had 23 subsidiaries.

What kind of retail expansion are you planning in India?
After a tremendous response in Bengaluru and Mumbai, we are very excited to begin a new chapter of our India story with the launch of MUJI's Delhi store. Very soon, we will launch our first store in NCR and one more in Mumbai. As per our plan, we are planning to open more than 2 stores every year in India. Right now we are targeting metro and will spread our wings to mini metros too.

What about your global expansion?
Very recently we have started our exclusive retail operation in Qatar, which is a landmark location if you look at the market of the whole of Middle East. Next year, we will enter the market of Vietnam. By 2020, MUJI will have 1200 stores across the globe.
Related Viewpoints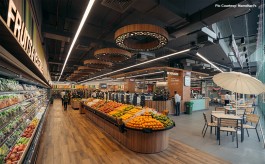 CEO, Namdhari's Group
Can retail bridge the gaps in organic food eco-system?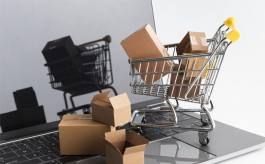 Co-founder & CEO, Ace Turtle
"A good omnichannel strategy will help redefine operations & deal with unforeseen challenges efficiently"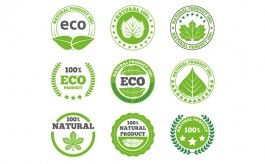 MD & CEO , Arrow Digital
"Most brands are eager to adopt green technologies but lack the information"