Naman In-Store India Pvt Ltd: A journey fuelled by strong client relationships, infrastructure & skilled team
By N Jayalakshmi | January 24, 2023
'80% turnover from 20% clients' is a mantra that Naman In-Store India Pvt Ltd (NIPL) has stood by over the years, focusing on select and long-standing clients. And it seems to be working for the company, which has come a long way in the fixture manufacturing industry, focused on building a robust manufacturing capacity. Jay Shah, Director at Naman In-Store India Pvt Ltd. (NIPL), shares the company's journey in a conversation with Retail4Growth.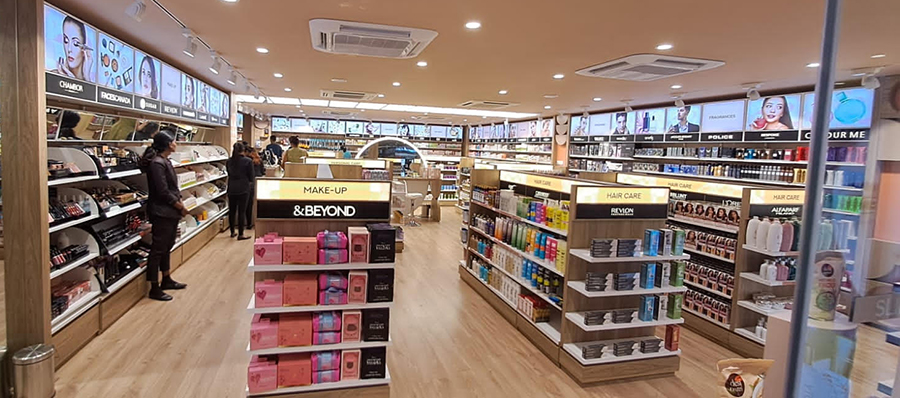 "Quality, delivery & pricing are essential, but what really matters is being with the client through all situations," says Jay Shah, Director at NIPL, and elaborates, "These are default success factors; you cannot remain in business without them. But what makes the difference is to be able to stand with the client through all the 365 days, in various situations. There are times when the client wants you to be innovative, or to be faster than the agreed terms, or times when the client wants you to process new materials that you are not familiar with. But through all this, it's important to stay with the client and support them; that will define the strength of your company."
NIPL's own journey over the years is testimony to the above words. Set up in 1999, the company started with printing and POSM fabrication as offerings. The company's first client was HUL. Says Jay, talking about it, "Whatever we have learnt is because of our esteemed clients, with whom we have been working for more than a decade." In 2004-'05 the company entered fabrication in full force, specialising in wood and metal, primarily for shop-in-shops. From then on, there was no turning back. A full-fledged, consolidated factory was set up in Vasai, Mumbai in 2010, where the company has been based since, strengthening infrastructure, manpower, product line, knowledge and of course, the top line and bottom line growth.
"Today we are a well-known name in the retail & Industrial sheet metal sector, as we have been part of this industry directly or indirectly for almost 23 years now. We believe in working with a limited number of clients, but those limited few stay with us for a very long time. It's not just about making clients happy, but also about adding value to their business. Projects awarded to us are based on our merits - prototyping, team and their talent, infrastructure, knowledge, way of working, discipline, innovations, etc."
Reiterating his point, he adds, "Factory audit has become a very critical aspect today and I'd say clients who insist on factory audits are the right people to work with. As these are the clients who will consistently push you to grow at a global level."
Success factors
State-of-the-art factory for different materials and a sprawling warehousing facility, both together comprising 2.75 lakh sq feet,
Team strength of 700 people
Continuous investments in infrastructure and skilled & passionate talent.
Says Jay, talking about the thrust on manpower, "People who join us stay with us for a long period and it's a team that has stayed together through different circumstances."
The team strength and the collective spirit of resilience in fact helped the company to expand its facility even during the pandemic crisis. Jay says, speaking about that challenging phase, "We are able to tap new market opportunities today, mainly because of the investments we made during the COVID crisis. Even then, we were confident that it was the time to invest and look forward to a brighter future."
Talking about the milestones reached, Jay says, "We touched the INR 100 cr mark by end of December 2022, for the financial year 2022-2023 and we will continue to grow with our ambitious top line."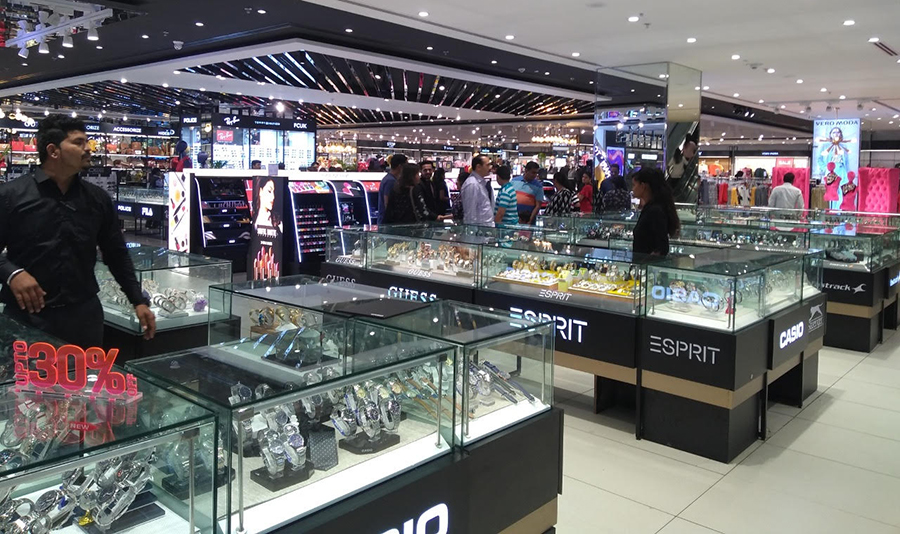 Future focus areas
Technology
Logistics
Warehousing
Manpower Optimisation
Success in any business is also defined by the agility with which an enterprise can keep pace with changes. Today, in the retail ecosystem, the integration of technology has become inevitable, as also other factors. Elaborating on them, Jay says, "Technology is already a part of everything today, and its presence will only grow. Companies that can keep pace with these changes will be the ones who will survive. Sensors, data collection, data analysis, etc., are all going to be an important part of the retail fixture industry."

He adds, "At the end of the day, everything is based on how you can control your gross margins. So all improvement points, whether in terms of controlling manpower spends, having a hi-tech factory, cost effective logistics system, etc., are all focused on that."With a qualified chartered accountant Ms Foram Desai as Finance Director on board, the company is also very clear about the need to have a strong financial system in place. As Jay explains, "Procurement is another area that has become very important for businesses like ours. A company's financial strength is based on how well it can negotiate with its material suppliers. It's not just about having good suppliers, but also about having a good finance team, which can help the organisation to purchase at the right price from the right source."
With these priority areas in place, the company is very clear about its future direction. As Jay says, summing up, "We will continue to expand in terms of talent and infrastructure and we will continue our focus on learning and expanding our knowledge base - whether in terms of raw materials, processing time, or any other area. But the two main goals moving on would be to further enhance the value offered to clients and simultaneously improve the quality of life of people working with NIPL."
Images Courtesy: Naman In-Store
Related Viewpoints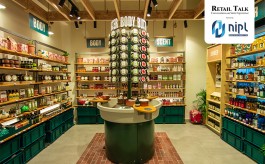 VP, The Body Shop - Asia South
'Supplier partnerships are integral to delivering sustainable shopping experiences'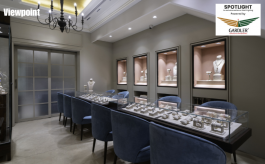 Principal Architect, Design 360
'Professional lighting has come a long way in India, but there is scope for more choices'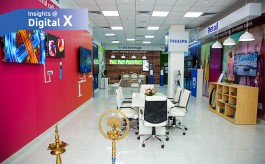 Country Head, TPV Technology
'Right ecosystem in India for digital display industry'