'Performance accountability should be integrated into technology'
By N Jayalakshmi | April 19, 2021
Vertebrae, a leading player in 3D & augmented reality (AR) solutions for retail, recently partnered with eyewear brand MOSCOT to deliver seamless virtual try-on experiences. In an exclusive interaction with retail4Growth, Vince Cacace, CEO, Vertebrae, shares more on the collaboration, the future of tech enabled immersive retail experiences, and more.…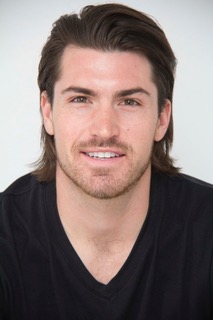 1. Could you first tell us more about the partnership with Moscot? What does it mean to Vertebrae?
Vertebrae and MOSCOT have partnered to deliver virtual try-on experiences for MOSCOT's eyewear. Using Vertebrae's Axis platform, MOSCOT offers the first web-based AR try-on experience at accurate size and scale, allowing shoppers to see how different models of glasses will fit on their face, examine materials and details close up, and more easily determine which styles, colors and sizes are right for them. These immersive shopping capabilities are entirely web-based and can be accessed online on web and mobile, as well as through QR codes placed in shop windows and throughout the store.
The collaboration is an exciting opportunity for Vertebrae to help MOSCOT bring its iconic brand - with more than 100 years of family-owned heritage - into the 21st century. By rethinking shop windows to deliver virtual interactive experiences on the street and integrating immersive features throughout the eCommerce experience, MOSCOT can meet customers wherever they're shopping to address key product questions in real-life context. So far, results are promising: conversion rates have increased 135%, with revenue per visit lift upwards of 174%, for shoppers who engage with the 3D & virtual try-on experiences.
2. Any trends you notice among retailers when it comes to technologies like AR?
2020 was definitely a transformational year for retail, with eCommerce seeing more growth in six months than in the previous five years. Interest in immersive commerce has likewise surged as companies sought to find ways to connect with shoppers who couldn't visit stores to touch and try merchandise.
In categories such as furniture that have pioneered 3D & AR implementations, immersive experiences are now table stakes; companies lacking 3D & AR simply aren't competitive. And in addition to eyewear, we're seeing widespread uptake in luggage and handbags, footwear, and beauty. Companies are using 3D &AR to sell everything from barbecues to bridal gowns, thanks to the true-to-life scale and context immersive experiences provide.
Consumers recognize how valuable these experiences are. A Vertebrae survey found 76% of those who've used AR to shop said the experience increased purchase confidence. Overall, 4 in 10 have used AR to shop.
3. As more and more retailers are recognizing the value of 3D/AR, how do you ensure they get their ROI from investing in these technologies? Any tips you can share?
3D & AR are more than assets to add to an app. Increasingly, immersive assets can be used to help sell products across the web. Innovation from some of the web's biggest players means that immersive features are appearing on social media, in search results, and in digital ad formats, with further iterations on the horizon. To take advantage of those opportunities, retailers need technology that serves as a foundation for broad end-to-end deployment, starting with high-quality 3D and building out AR to suit different touchpoints from there.
Given that flexibility, setting strategic priorities and tying them to metrics are crucial to avoid a scattershot approach. One retailer may opt to focus on using 3D & AR at critical points on the eCommerce path to purchase to improve online revenue metrics, while for another, immersive experiences can enable in-store shoppers to virtually try limited-edition products that may not physically be on shelves at their location. Performance accountability should be integrated into the technology, enabling access to interaction data at the user and session level for detailed insights, as well as interoperating seamlessly with other analytics platforms for that holistic understanding of how 3D & AR support strategic goals.
4. Any interesting example you can share as a case study to show how Vertebrae helped a retail client reap its ROI from front end technologies like 3D and AR?
Backpack seller Herschel has seen mobile become central to its online offerings, and implementing 3D & AR has helped the company earn unprecedented mobile revenue and conversion.
The percent of Herschel's shoppers on mobile devices jumped from 25 to 75 percent of all visitors in the past five years. While mobile traffic has been climbing industry-wide over the past decade, mobile conversion has traditionally lagged because of challenging shopping experiences -- from the inability to see items up-close to inadequate product information.
3D & AR helped Herschel overcome those hurdles, enabling shoppers to zoom, spin, and flip 3D renderings to view the craftsmanship and detail and to virtually place backpacks in their own environments to accurately gauge size. These experiences are accessible directly via the mobile website, without needing to download an app -- making for a seamless purchase path.
Herschel achieved a 49% increase in mobile conversions from those who engage with the AR features versus those who didn't. Average order value has also increased, and the Herschel team has seen an overall qualitative impact in the customer experience, with the 3D & AR features driving engagement and cementing Herschel's reputation for quality and fine detail.
"I think there's customers that are clearly engaging on a deeper level when they take the time and enjoy the experience," said Herschel's SVP of direct-to-consumer sales Justin Bones.
5. What is your projection for front end retail technology industry as a whole? What will be the growth drivers?
Blended experiences are now becoming the default, from immersive shopping to online purchases fulfilled via store or curbside pickup. After doubling last year, store pickup is set to grow almost 16% again this year, according to eMarketer, and online customer service is set to see a 40% increase in interactions in 2021 over and above 2020 surges in demand, Forrester predicts.
3D & AR supports these online/offline experiences as well as boosting mobile and web sales. For example, shoppers viewing products in 3D & AR on the web can hone their search, and then either co-browse with online stylists to make their final decisions or set appointments to continue consideration in-store. Reluctance to touch or try items in stores is still a factor for 38% of consumers because of fears around COVID-19, Vertebrae's survey found, and nearly half of survey respondents said AR presents a viable alternative for a try-before-you-buy experience.
6. How does 2021 look for Vertebrae? Any new plans lined up?
2020 was a blockbuster year. Vertebrae grew its client base by 150% over 12 months, marking several industry firsts along the way. Vertebrae helped launch the largest web-based AR implementation in the world with furniture retailer DFS, implemented the first immersive commerce experience in the bridal industry with David's Bridal, and expanded its relationship with Facebook to enable 3D & AR product experiences for brands and retailers across the social network's family of apps, among other highlights.
Growth is set to accelerate still more in 2021, and more exciting partnerships are on the horizon, as Vertebrae works with leading social and search platforms as well as brand manufacturers and retailers to pioneer 3D & AR experiences that bridge the online/offline divide to engage shoppers and drive sales.
Related Viewpoints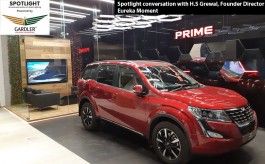 Founder Director, Eureka Moment
"Lighting is what enhances a space"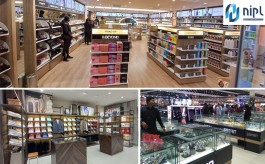 Director , Naman In-Store India Pvt Ltd. (NIPL)
Naman In-Store India Pvt Ltd: A journey fuelled by strong client relationships, infrastructure & skilled team