'Physical retail formats must be a seamless extension of the brand's omnichannel ecosystem'
By N Jayalakshmi | July 28, 2021
Antony Parham, Executive Creative Director, Imagination, the global brand experience agency, shares with Retail4Growth, his take on the future of retail design in a post pandemic, phygital world.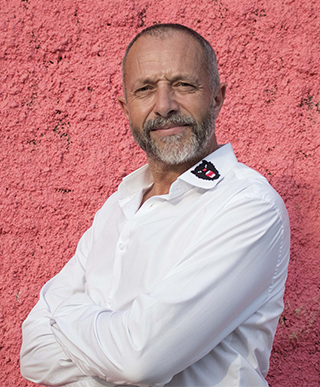 Post pandemic how is the whole retail design segment looking? Quite obviously retailers are going slow on their spends now . How is this impacting store architects and designers?
The global pandemic has created a great opportunity for brave brands to embrace new shopping behaviours driven by the huge shift to online and the move to more localised IRL (in real life) multisensory community based retail experiences. From China (Hermes Guangzhou store record 2.7 million Dollar post lockdown sales in one day) to the US where Warby Parker plan to open hundreds of new stores, legacy and disruptor brands alike can succeed in the new retail landscape by being agile, innovative and adopting a hybrid retail experience blurring the online and offline. For agencies, the pandemic has required a brave approach too, pivoting offers to help retail clients succeed in transformational twenties.
What do you think store designers and architects can do to navigate through this situation and move forward? What have been your own take-away's in the last one and a half years?
At Imagination, our mantra is 'nothing is impossible' and with 50 years of brand experience innovation we used our expertise across live events and digital to help clients pivot from purely a physical experience to virtual broadcasts and hybrid experiences where rich IRL storytelling created highly engaging content with depth and reach for the audience. We also saw clients in retail and hospitality continue with global physical expansion plans to ensure they were ahead of the competition coming out of the pandemic.
How do you think store design can contribute to better ROI for the client at a time when every penny spent matters?
We have seen many global legacy brands who did not innovate or invest in omnichannel cease to exist due to the pandemic. Globally, the desire for IRL social shopping experiences has never been stronger. A shift to smaller, culturally localised and more affordable retail formats where the physical space works harder as more a live event broadcast studio than a 'store', will see ROI shift to measuring how the entire omnichannel ecosystem is performing. Free to part paid experiences are also helping retail brands deliver ROI, for instance Gucci Garden in Florence is part store, Michelin star restaurant and paid entry museum. Meanwhile, Meow Wolff's Las Vegas Omega Mart is the bench mark for how retail can become a paid entry entertainment theme park.
With the inevitable shift towards contactless retail interfaces, omnichannel and digital enablement, do you think retail design also needs to adapt and follow a more tech integrated, engaging and interactive approach?
As discussed above, physical retail formats must be a seamless extension of the brand's omnichannel ecosystem. This does not mean tech for tech sake such as in-store VR, magic mirrors and motion activated content which has mostly been a PR story rather than successful customer centric touch points. Nike has been at the forefront of meaningful human centric instore app empowered technology such as click and collect and bookable VIP experiences, while Browns Mayfair London flagship by Farfetch and Burberry's 'social store' in Shenzhen are global benchmarks for tech integrated physical retail.
Any observations on how globally clients are approaching their store design projects now? Any interesting project you'd like to talk about?
Today's customers are instiable for constant newness, brands that embrace a startup mentality, constantly changing formats, entering new sectors such as hospitality and hotels, partnering with like minded brands to create limited drop products are in a great place to succeed and remain relevant. Ikea, Shinola, Muji and Showfields New York are always top of our insights for innovation.
Showfields described as "the most interesting store in the world" is a compelling example of hybrid storytelling in action. The store acts as a content factory blurring the physical and digital. The physical space is an ever-evolving showcase where customers can discover, engage and shop emerging brands and artists. Showfields has taken the pandemic challenges head on, offering curated shoppable live streams by tastemakers, live chats direct with in-store experts, and a "Magic Wand" app unlocking exclusive content.
So do you think brick and mortar retail will increasingly become not just transactional, but social spaces, with more opportunities for community engagements? How will this influence the design of the spaces?
As discussed above, most definitely yes. Corso Como Milan was the blueprint for retail blurring with social lifestyle and art. Many a copy has since followed, but the key to creating successful community based social hybrid experience retail is a strong curated program of events, menus and community engagement with meaning and purpose. A token cafe tucked away in a corner will not engage for long.
How do you think the retail solutions industry, including the suppliers and manufacturers of retail lighting, fixtures, signage, mannequins, props, etc. move ahead from the pandemic impact and step up their game even as brick and mortar retail staggers back to normalcy?
Innovation is key along with creating solutions and products that have sustainability at the heart. Bold collaborations too will help differentiate from the competition.
Related Viewpoints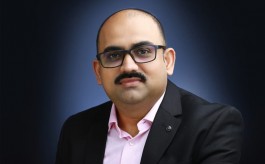 CEO & CFO, Smollan India
'Adapting to tech advancements is imperative for competitive edge'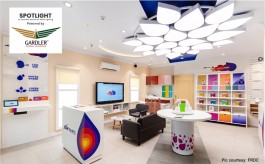 Managing Director, FRDC
'Prefer lighting partners who invest in their own products': Sanjay Agarwal, Architect & Store Designer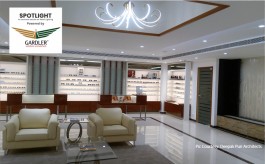 Architect and Principal Partner, Deepak Puri- Architects & Interior Designers
'Lighting should help in selling the merchandise' : Deepak Puri, Architect