'Rather than design perfect shops, brands should focus on investing in touch points that stand out'
By N Jayalakshmi | October 06, 2022
Retail4Growth presents Design Talk - a series of conversations with retail designers on new insights and challenges emerging in the retail design space. In this interaction, Dominic Twyford, Founder and Strategic Director of Mumbai based StudioX, shares his views on the role of physical human experience in post-Covid retail, how we need creative thinkers who can design an experience rather than a store, and more..
Having spent close to a decade with FITCH, you have now created a new venture called StudioX. Tell us more about the genesis of StudioX.
StudioX was recently established by Mark D'Costa, Ex MD Global Business Innovations Landor & FITCH and myself, most recently GM Cowan Vietnam and prior to that Strategy Director – Landor & FITCH. Having spent over a decade establishing FITCH as India's leading experience design agency we wanted to reimagine a typical agency. StudioX has been founded to create powerful and immersive new-age brand experiences using technology.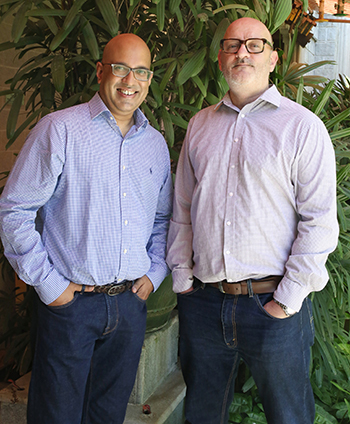 Having both worked with global design and branding agencies we both felt that there was a large space in the market for an agency passionate about creating experiences rather than simply labels and logos. The 'X' of StudioX has meaning, we see ourselves as a multiplier, whether that be by growing opportunities for clients, increasing impact through the delivery of design powered by technology or collaborating with clients and their supplier ecosystem.
What are the new market opportunities that you are looking to tap?
Post-Covid we expect the 'value' of experience to increase. While the digital economy has thrived during lock-down, it's becoming increasingly apparent that all of us still crave live connections with other people and with the spaces around us. We hunger to travel, trawl the malls, dine out, and be with friends and family. We see our role as combining design and technology to create powerful physical, human, and digital experiences.
Essentially, with the changes the pandemic has bought to brands, work life, retail, hospitality, and public spaces, StudioX, as a multidisciplinary brand studio brings new thinking to the new normal.
Our design philosophy aims to create signature brand experiences, we apply this thinking to brand creation, packaging, shopper marketing, retail design and experience centers.
Can you elaborate more on creating new-age brand experiences utilizing technology and how collaborations are the way forward here?
Mark and I were acutely aware that the agency model isn't keeping pace with client needs, therefore we wanted to offer something different. In partnership with UK based Platform Design Group, we can embed technology into the brand experience from the get-go, rather than retrofit tech into a final design. This partnership also means that StudioX can work across multiple international markets.
With digital adoption booming and organisations wrestling to understand the implications and relevance of the metaverse, StudioX helps clients adapt to Web 3.0. With Platform, StudioX is uniquely positioned to create new brand solutions which integrate the physical and virtual into the client's decision-making.
Indeed, today when most brands are looking to tap digital media, e-commerce, metaverse and other virtual modes for connecting with their end audience, the way technology is integrated into the experience is crucial, right? So how exactly do you think retail designers can add value to brand narratives and the brand's experiential quotient using technology?
Brands from all industries and categories are making their presence known in the Metaverse, it is common sense to be operating in this space. Consumers are still learning about and familiarizing themselves with the Metaverse, not surprisingly brands are also going through a learning curve themselves. Because of this, results have been patchy as brands figure out how to maximise the Meta-opportunity, for example is the opportunity relationship building, brand awareness or monetization?
The implications for designers should be obvious, but for a cutting-edge industry we appear slow to respond and this is a fundamental problem that limits an agency's ability to influence client organisations and brands. Agencies are still prioritizing 'shop design', rather than experience design. Designers are bucketed as 2D, 3D or digital, when in fact the need is for creative thinkers who can work in a hybrid world. This hybrid space is where StudioX operates and thrives.
As an extension of the above, what specific technology tools do you think can be the game changers when it comes to retail design and which you think store designers could do well to leverage?
Retail, post pandemic, is all about delivering an in-store personalized experience that enables your customers to touch, feel and really connect with your brand and that provides memorable and shareable experiences. The use of AR in store can help a brand tell rich and exciting stories about their products, whether that be creating an emotional connection to others, understanding the sustainability journey behind the product or in bringing alive life benefits that the product will enable. In fact, using technology to create a personal in-store experience will be critical for the future – location beacons that can push personalized discounts to shoppers' phones in-store, store apps that reward and enhance your visit to the store or interactive experiences that enable you to gather more insight into the priorities and motivation of your customers.
This is where our partnership with Platform offers StudioX with a compelling point of difference. Our ability to combine and design with technology is unique. Platform combines a decade of experience in delivering imaginative digital engagement tools with a talented in-house development team. This has enabled them to deliver cutting edge business and consumer engagement for brands such as Vodafone, Accenture, Kingfisher and McLaren.
What will be the most critical factors for offline retail moving forward? Your thoughts?
Sustainability is a hot topic for all brand owners, but now we are seeing a shift from claims to quantifiable impact. Creative thinking is also providing brands with new ways to demonstrate their commitment.
For example, the beer brand Coors Light recently launched a 500 sq.ft. pop-up neighborhood "Futuremart" in New York. The move coincided with the decision to remove all plastic rings from their packaging. The store is made of entirely sustainable materials including Ecor fibers (from brewery waste), and much of the store is 100% biodegradable, including the ink used on signage
The result is a store and brand experience that communicates the brands sustainability efforts and credentials. In addition, the move boosted coverage of their decision to go plastic free and acts as a proof point demonstrating that a plastic-free world is achievable.
Working with Kingfisher, the number one home improvements retailer in Europe, we developed a retail store concept using sustainable materials to let cutomers understand and experience the sustainability story of its new own brand products. The combination of natural materials and earthy coloured painted ply signage provided a platform for their brand sustainability credentials both overtly and, in the look, and feel.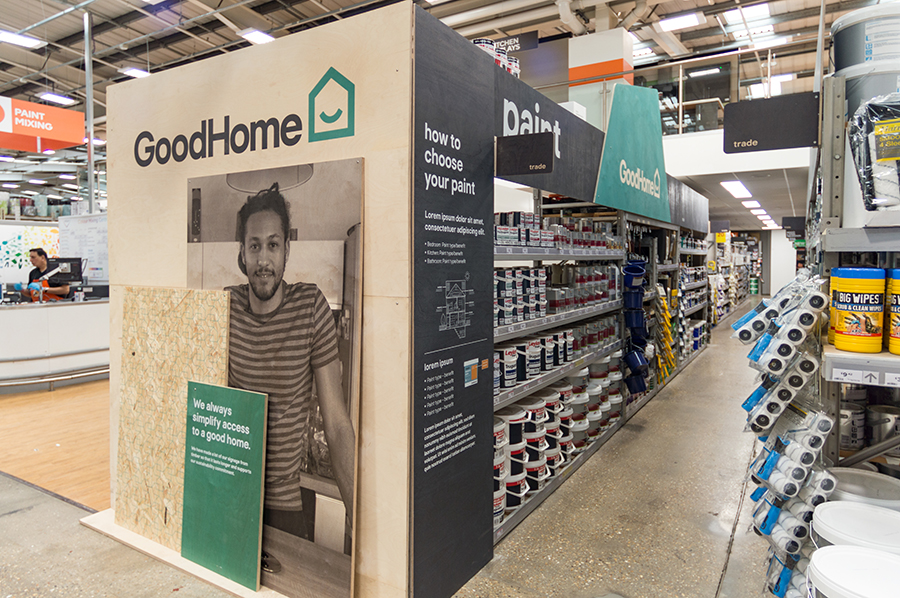 A community focused approach to retail is also likely to grow stronger. Recently we have seen Uniqlo in Regents Street, London create a retail concept with greater links to local culture. A partnership with Tate Modern celebrates London's creativity, and a collaboration with London based manufacturer Studio Masachuka sees the conception of a repair studio.
Google also plan neighborhood focused stores; the stores will provide hands-on experiences with products but within a more intimate setting that reflects its locality and neighbourhood.
We are currently working with a UK restaurant investor to create a new chain of neighbourhood Italian restaurants. We have developed the interior design for Noci as an overarching look and feel but every new location will see some form of localization through the design to appeal to the customers within walking distance around them.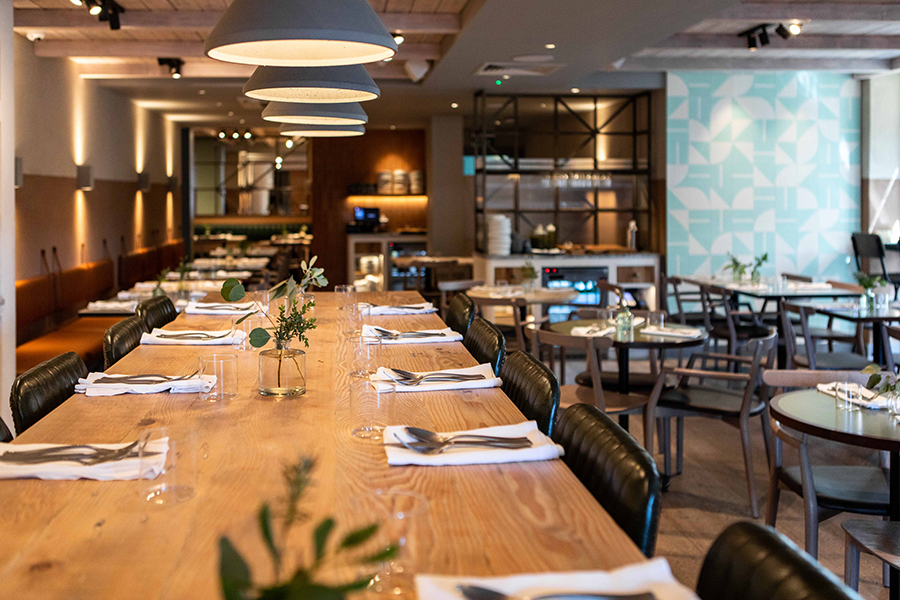 In the post Covid times, cost optimisation is an important factor for most brands. Any tips you can share for designing a brand experience in a cost efficient manner that also meets the brand's business objectives?
Cost was an important factor, even before Covid so nothing has changed here. StudioXworks with a team of trained architects who are vastly experienced and ensure that budgets are optimized.
But there is another way of looking at this question. The focus on 'shop design' that I mentioned earlier is hindering agencies and clients. Designing a shop already suggests an outcome – four walls, a counter, VM, displays shelves etc. Instead, if you come at this from the perspective of creating a brand led experience the opportunity is greater. This doesn't mean being reckless, but it does require bolder and freer thinking.
Rather than design perfect shops, brands should consider where they can make a difference, and the touch points that they want to become famous for and focus their investment accordingly, this can help them achieve bang for their buck and stand out versus competitors.
All brands claim they want to be agile, this being the case designers should be seeking inspiration from exhibition and stage set design so that agility and flexibility can be designed into experiences. Understanding technology means that content can also constantly be updated. The result means that retail experiences can evolve and be switched out providing longevity and freshness.
Related Viewpoints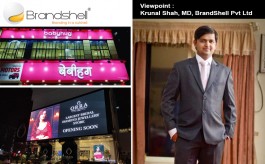 MD, BrandShell Pvt Ltd
BrandShell: Charting growth with a client-focused approach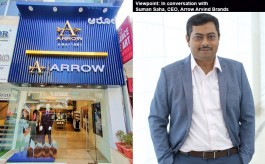 CEO, Arrow - Arvind Brands Ltd
'There has to be a strong, value-driven reason for a customer to walk into your store'