'Retail brands will soon recognise that they are awash with data but lack the ability to derive insights'
By N Jayalakshmi | December 06, 2021
Arun Kumar, Head - Product & Industry Practice, Altimetrik, a digital business enablement company with offices across the globe and which partners with clients ranging from startups to Fortune 100 companies, shares with Retail4Growth, his thoughts on how retail businesses can leverage data.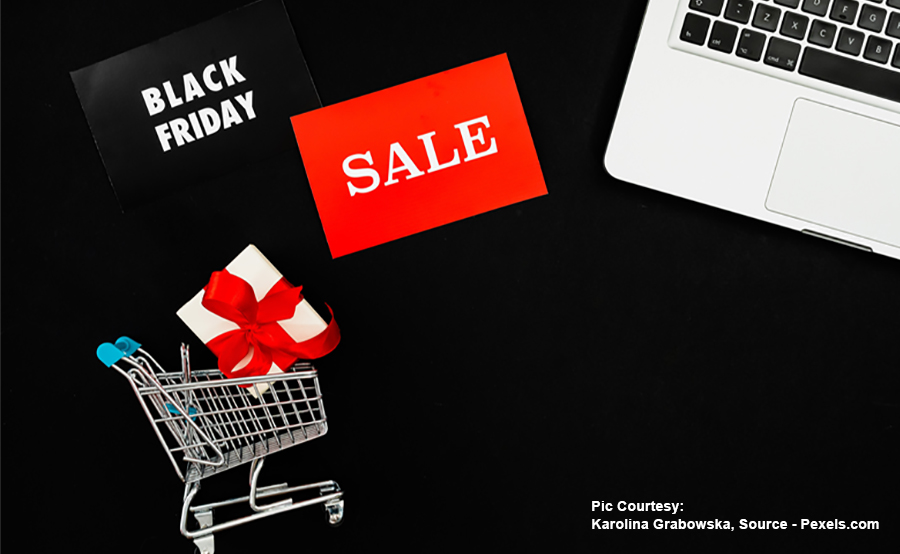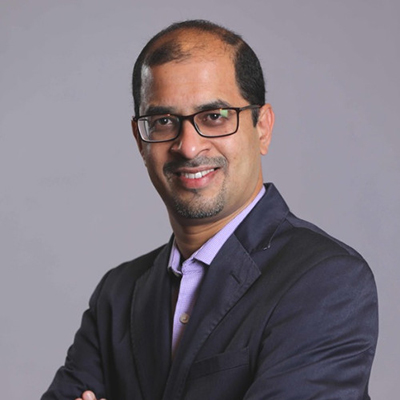 Could you tell us more about the solutions you offer in the area of data? Who are your clientele?
Altimetrik is a digital business enablement company. We deliver bite-size outcomes as organizations scale digitalization to accelerate revenue growth without disrupting ongoing business operations. Our offerings are centred around data science and advanced analytics, wherein we synthesize structured and unstructured data elements to offer business-transforming insights.
We have deep expertise working with global brands and retailers. Our suite of offerings help converge disparate sources of data into a common single-source-of-truth platform, cleanse, refine and enrich such data elements where needed, and build insights thereon. We have provided insights to businesses on varied business outcomes such as advanced shopper clustering, shopping trends, competitor analysis, flavour and trends analysis, and new product identification.
Retailers are often at the crucial front end of data gathering. How do you think they can process this data in meaningful ways, so that it can benefit the collective retail business eco system including their partner brands and suppliers?
Retailers are well aware that identifiable customer information is something that shoppers trust them with. And they strive to ensure that this never gets shared with the ecosystem. However, there are ways to mask this information, aggregate insights and share with brands.
Retailers can effectively process the data they gather in two ways. One is in their ability to share raw data with their partners. They could share daily scan data from the tills to help brands understand broad consumption patterns. They could also provide unique identifiers for each shopper so that when the same shopper shops multiple times in a month, this information gets aggregated by the unique identifier (note that the identifier is a random key and does not reveal personal shopper information) while sharing with brands. They could also reveal how competitors are faring at an aggregate category / brand level that will help CPG companies to recalibrate their strategies.
The second is in building capabilities to harness insights from multiple transaction systems. Too often, data remains silo-ed in ERP, POs or e-commerce applications. By investing in capabilities that can aggregate varied data streams and derive insights, retailers will realize that their overall ecosystem benefits.
Does this mean a change in the organizational structure of retailers and a greater thrust on tech investments? Could you explain?
This does imply greater focus on tech spend and new organization structures. In the prior example, if the retailer collects daily scan data and this data contains customer / loyalty card information, the retailer must have basic capabilities to mask such attributes before even sharing data. In order for them to derive insights, they need to invest in data management and cloud infrastructure that can aggregate, synthesize and enrich data.
Retailers must also seek to build a strong data organization with a focus on data management, data aggregation and data analytics. If there are challenges in building one internally, they must seek to partner with specialist firms that have deep expertise in managing and processing data, and converting them into insights.
Looking head any noteworthy shift or trends you anticipate in the way retail brands will use and process data?
Retail brands will soon recognise that they are awash with data but lack the ability to derive insights. I anticipate that they will begin with the end in mind when it comes to their analytics journey. This involves defining the bite-sized business outcomes they wish to achieve and working backwards to realizing them through agile experiments.
Businesses will also realize that their silo-ed applications (ERP, POS, e-commerce etc.) perform their intended transactions very well, but are not geared to provide insights. Hence businesses will deem fit to embark on a data platformization journey to converge multiple data sources on to a common repository from where agility and insights get built into business outcomes.
Related Viewpoints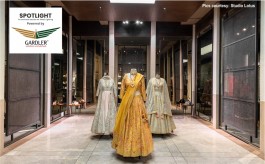 Team Lead , Studio Lotus
"It is a common misconception that the brighter the store, the better it looks"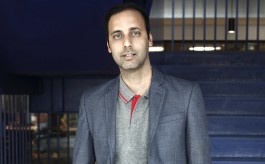 CEO & Co-founder, ShopX
"Traditional retailers are adopting appropriate digital initiatives to compete in a new environment"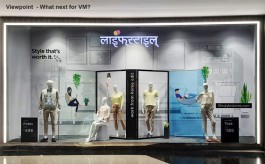 VM Head, Lifestyle International
'VM's need to be connected with the changing demands & challenges'