Retail tech picks from 2019 - A round-up
By N Jayalakshmi | February 06, 2020
Here is a round-up of what we covered last year and in the process try to pick out some key trends.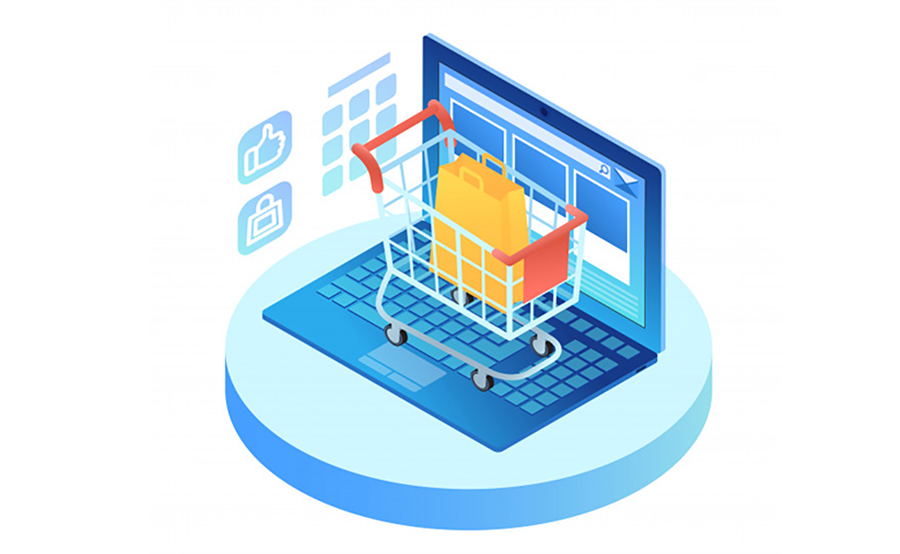 Technology is fast emerging to be the game-changer in retail. While this has been increasingly becoming evident in the last few years, what is interesting is the variety of applications and usages of technology in retail with a whole eco-system of technology solution providers emerging, catering to a plethora of retail needs. We at Retail4Growth have been consistently featuring many of these technology players this year, and in the process highlighting the opportunities and possibilities with technology to improve efficiency, shopper experience and brand presence in-store. Here is a round-up of what we covered last year and in the process try to pick out some key trends.
Data Analytics - Variety is the spice
Data is no doubt the holy grail today; we all know that. The interesting part comes in the varied ways in which data is being analysed - the objective being increased precision in shopper understanding for targeted communications and enhanced in-store experience for shoppers. Solution providers have been arriving at different permutations and combinations to map the shopper journey and this cuts across different mediums and platforms - from in-store video cameras and sensors to mobile apps and billing information. Bangalore based technology and OEM agnostic company One X, for example, offers customised and curated solutions that help retailers observe and analyse critically. The idea is to generate deeper consumer insights through their IOT integrated platforms. The services include customer recognition, data capture from POS, customer traffic analytics, and real-time remote operational management all, of which help retailers make smart decisions.
Similarly, retail analytics start-up Veda Labs founded in January 2018 offers a deep technology platform for retailers. With the help of computer vision, deep neural network and custom technology libraries, Veda Labs helps to identify footfalls, and age and gender of each customer who walks into the retail space. Essentially the company uses AI and machine learning to build a system that can monitor all the CCTV cameras installed in stores.
Another B2B start-up Infilect Technologies also offers AI-driven tools for intelligent processing of visual data generated from retail stores. The company uses state-of-the-art algorithms to process visual information (images and videos from stores) with a high rate of accuracy regarding their product and brand performance. So instead of manually auditing their stores, FMCG brands can now equip the brand salesmen and merchandisers, with an app that takes images from the stores. These photos are then uploaded to the company servers, post which the algorithms analyze them almost "instantly". For example, a shelf with 1000 products can be analyzed in a second. The company also provides detailed dashboard for the stakeholders to study the information generated.
Then there's New Delhi based Aaryahaan International (P) Limited, which focuses on state-of-the-art retail analytics, giving brick and mortar retailers a level playing field against their most threatening competition - online retail. The company captures the shopping journeys and behaviour of physical shoppers and are able to target these visitors on the basis of their location-based preferences. The solution matches offline customer data with online profiles and allows marketers to target more relevant ads to users
Back-end - Improved planning & operational efficiency
A large part of technology's role in the retail back-end is about improving inventory planning, store staff performance and other aspects of operational efficiency. SprintAI, for example, is an AI-based platform for merchandising and inventory planning in retail with a specific focus on lifestyle retail. The state-of-the-art AI platform acts as the intelligence layer on top of the in-house ERP & other planning systems of the brands and help them take more accurate decisions at a very high frequency.
Perpule which calls itself India's first self-checkout enabler, has introduced a POS platform called the UltraPOS to reduce the size of retail billing counters, thus allowing for more space to showcase merchandise. The Bengaluru-based omnichannel retail-tech company's POS billing system enables anytime, anywhere billing and can work with any device on the retailer's network.
Panasonic for its part launched a cloud-based solution called ESL last year that is meant to help retailers wirelessly update content on shelving signages quickly efficiently. The solution launched in association with E Ink, a leader in ePaper technology, can be used to display competitor prices, social reviews, product ingredients, source of origin, automated currency conversion, inventory levels, and many more key retail features.
Read the complete report in the January 2020 edition of Point-of-Purchase Magazine.
Related Viewpoints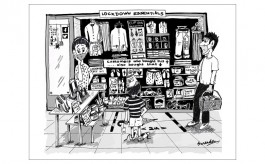 Sr Consultant , - Retail Experience
FROM CLICKS TO BRICKS