'Retailers can achieve significant savings through efficient use of lights'
By N Jayalakshmi | April 18, 2022
Next in the 'Spotlight' series presented in association with retail lighting solutions company Gardler, we have Anand Puri, CEO, Centre for Design Excellence, sharing his insights on the dynamics of in-store lighting. Read on…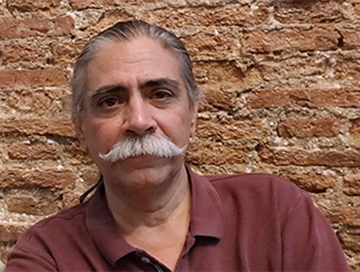 To start with, what are your thoughts on lighting as an aspect of retail experience? What is your own approach to it?
Lighting is an extremely important factor. In fact when it comes to it, even human beings are like insects; we automatically get drawn to lights. Lighting is also such a vast and never ending subject, that every time we feel we've reached somewhere, we realize there's more to be discovered.
As for us, we have a system wherein we work with a select set of lighting suppliers and we also do our own lighting layout. We set down certain thumb rules, in terms of the power consumption and lighting efficiency and accordingly plan the lighting for a store.
Are there any specific criteria that you have in terms of selecting the lighting suppliers?
One important factor is experience and proven track record . The other important factors are the quality of their products, the manufacturing process, service and of course the price, though price makes a critical difference only when there is a huge variation. In terms of the product quality, there are many critical but overlooked aspects, like heat sync for example. The heat sync aspect of the product needs to be perfect, so that there is efficient heat dissipation from the light. Otherwise heat tends to get trapped and generated more. It can also leave an impact on the lighting product.
It's also important to go beyond fixture aesthetics and focus on the functionality of the product. So we would look at manufacturers who have invested enough in the build quality of their lighting products.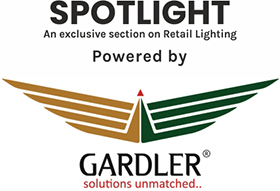 We also find that every lighting manufacturer has his own definition of colour temperature. Besides, many of them don't come with enough consistency when it comes to the quality of spare parts. I must also add that as a matter of principle, we don't buy anything from China and we avoid local vendors who cannot guarantee consistency of quality or service.
But over time, we have found some good lighting suppliers to work with in India. I have also observed that many of the younger manufacturing companies are more focused on R&D and more open to exploring newer possibilities, whereas older companies tend to be less open to newer variations and options.
As an architect, what challenges do you face when it comes to lighting in your retail projects?
One challenge is definitely in terms of delivery of the products, as no one keeps stocks. In retail timelines are very crucial, so delivering as per schedule is very important, and that's often a challenge. It's also important to get some time for mock-up and testing of lights in the store space so that any improvement or changes can be suggested. In the absence of it, it becomes a huge risk.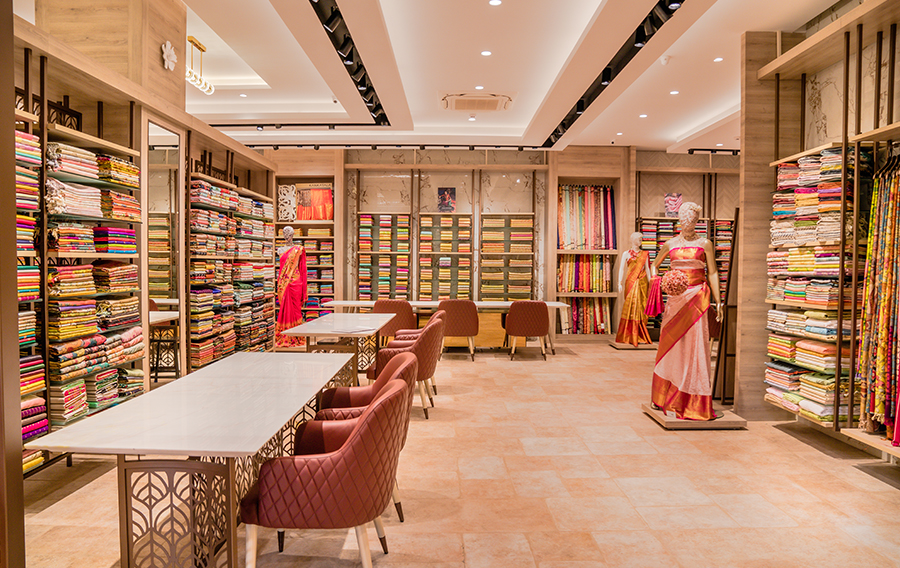 Do you find that clients are convinced enough about the need to invest in lighting? Do they have misconceptions when it comes to lighting?
The fact is that clients need to be made aware on the critical aspects of lighting. Many of them just want brighter stores and we make them understand that brighter doesn't always work and that it also costs more. Many of also them go by references. But many of them are also realizing now that they don't need too many fixtures to get good lighting and that they can make the store look smarter with efficient lighting. There is of course the cost factor, but now many are starting to look at lighting as long term investment. Many clients today also do their own due diligence when it comes to lighting suppliers, and choose companies who they think can deliver quality.
An interesting project you can recall where lighting played an important role?
We did this store for Kankatala Silks where we went about the lighting differently. For one, we didn't use too many fittings on the ceiling and made sure to conceal a lot and basically played with a single source of lighting. The effect was phenomenal.
Would it be possible to share a checklist when it comes to planning the lighting for a store?
One of the most important factors to consider in the context of lighting is of course the Colour Rendering Index (CRI ). The required amount of colour temperature varies depending on the product category, as also the requirement. There are different kinds of lighting - ambient lighting, task lighting, accent lighting, etc and they all serve different purposes in the store. So the lux levels needed for all of them need to be planned in advance. It's also important to take into account the effect of shadow play. The other aspect is of course the evaluation of lighting suppliers. Like I already said, the most important parameters that we recommend to the client when it comes to selecting the lighting supplier are the build quality and consistency. The other critical aspect is managing the lighting, post installation, which also includes cleaning. This is often overlooked. There needs to be a system and schedule in place for the maintenance and cleaning of light fittings in such a way that their placement in the store is not disturbed.
Finally is the critical aspect of power usage and efficiency. By managing light usage in store efficiently and reducing power consumption, retailers can achieve significant savings. So the store designer/architect or the lighting consultant must also advise on the right usage of light in the store.
We have learnt over time with experience that as designers we need to look at the cost and economic aspects as well. So we have started incorporating that aspect as part of our process and system and focus on recommending sensible use of lighting in the store for our clients.
https://www.gardlerlighting.com/
Related Viewpoints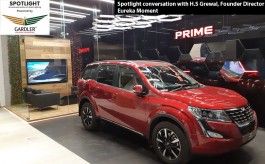 Founder Director, Eureka Moment
"Lighting is what enhances a space"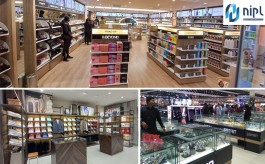 Director , Naman In-Store India Pvt Ltd. (NIPL)
Naman In-Store India Pvt Ltd: A journey fuelled by strong client relationships, infrastructure & skilled team