'Retailers have made significant investments in digital signage technologies in recent years to provide better consumer experiences and gather relevant business insights.'
By Retail4Growth Bureau | March 28, 2022
The retail industry is likely to play a significant role in the implementation of digital signage solutions, shares Vijay Wadhawan, Director - System Solution Division, Panasonic India, with Retail4Growth.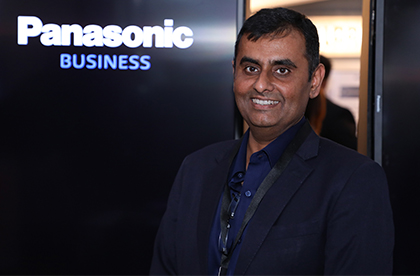 With the world resuming normalcy, what are some of the congenial factors that will help facilitate the market growth for display solutions, especially in industries like retail ?
According to 6W Research, the Indian digital signage market is estimated to grow at a 15% CAGR by 2025. In the post-pandemic era, shopping habits have evolved drastically. Customers have become digital-savvy and are looking for solutions that are contactless, tech-enabled, and interactive. Therefore, enterprises are focusing on delivering an interactive experience and trying to establish a connection with customers and visitors alike. To meet the growing demand for delivering interactive solutions, the confluence of centrally controlled digital display solutions' networks is expected to gain momentum in the times to come.
The retail industry is likely to play a significant role in the implementation of digital signage solutions. Retailers have made significant investments in digital signage technologies in recent years in order to provide better consumer experiences and gather relevant business insights. Other sectors including healthcare, education, transportation, sports, and entertainment, are also likely to create substantial market revenue in the approaching years. Urbanization, digitization, 5G and other factors are likely to influence market growth.
Digital signage has evolved from an awareness-to-engagement medium. How's Panasonic upgrading its solution to cater to the enterprise customers?
As the economy is increasingly becoming dependent on digital mediums, interactive digital signage fills the vacuum between the online world and the customer. The latest large-format, touch-enabled interactive panels and kiosks enable businesses to engage customers in innovative ways. This has been aided by improved connectivity, the adoption of interactive commercial apps, the digital infrastructure expansion, the desire for higher resolution screens. Furthermore, in order to engage customers, content distribution is vital to providing a digital out of home solution. Taking this into consideration, Panasonic efficiently incorporated SignEdgeDisplay Network (SDN) and data analytics into our hardware, positioning us as an end-to-end solution provider to our customers.
Increasingly across Europe and the United States, digital signage is becoming much more immersive and engaging with AR-enabled devices. How far are we from seeing such technologies become common in India?
Businesses are realizing that signage can be much more than a mode for advertising and immersive content. Instead, signage is an integral part of a comprehensive ecosystem or solution that helps in the understanding of the overall business. We are no longer restricted to deploying display panels to merely provide information to our audience. In certain ways, signages can now assist businesses in seeking additional information about customer preferences in order to serve them better.
Panasonic, for example, installed a comprehensive digital signage solution, comprising displays and software, to one of the leading automotive dealerships. A total of 78 dealerships and 150 service stations were connected to the Panasonic SignEdge solution via the OEM's central cloud system with media players driving over different-sized displays. This enabled the OEM to make data-driven decisions based on specific information through consumer interaction - information such as the number of people who interacted with the automobile configurator, or information related to the features of a car, or on inventory management, etc. Panasonic's SignEdge helped the OEM offer a superior customer experience, while enabling intelligent/data-driven business decisions.
The digital signage market is quite cluttered. What are some of the unique propositions that distinguish Panasonic from the rest?
Panasonic SignEdge Digital Network (SDN) provides unique technology and infrastructure, allowing seamless integration capabilities with third-party software and applications in the digital screen retailers network. It enables organizations to use cloud management services allowing flexibility to create and organize reports on the DOOH display status using content management system (CMS) software with minimum hardware configuration. Moreover, the solution empowers the ground staff with additional information in real-time to optimize the content, making it more visually appealing and engaging, which improves customer experience and leads to higher conversions. Panasonic's SignEdge solution has been designed to explore interactive engagement for potential customers - in short, a rich, visual communication through varied modes of digital technologies to empower customers.
Panasonic recently introduced Digital SignEdge Extention (SDN – SignEdge Display Network) solution, which comes with an integrated programmatic Ad platform that helps retailers and owners of digital screens to generate additional advertising revenues for the vacant slots while offering flexibility, control, and cost-effective means to sell their digital advertising space to a larger audience. The solution ensures complete customer privacy while providing a competitive edge to businesses.
Related Viewpoints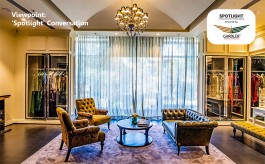 Creative Director, IIID
Is store lighting becoming more customer centric?