'Robust supply chain and automation is the need of the hour'
By Mohit Manghani | November 09, 2020
With social distancing making dine-in options unsuitable, restaurateurs have moved towards more financially viable options to help sell their dishes. Of them, a particular segment of the restaurant industry has been thriving despite the pandemic - quick-service restaurants (QSRs).
Burger Singh, burger chain in the QSR category in India, has signed a master franchise deal in Gujarat that will see the company and the Master Franchise open 40 outlets within the next two years in Ahmedabad, Surat, Vadodara, Rajkot, and other cities of the state. Kabir Jeet Singh, CEO & CO-Founder at Burger Singh, in a special interaction with Retail4Growth, shares how the brand accelerated growth despite market crashing, smartly investing in right tech solutions and more.
1. Given the fact coronavirus outbreak slammed the breaks on the economy in March, what has Burger Singh learned and how has it evolved its strategy in getting through the pandemic?
Coronavirus pandemic has been an eyeopener for the whole QSR sector, and almost everyone involved in the industry has realised that a robust supply chain, digital integration, contactless technologies, and automation is the need of the hour.

We were, in some aspects better prepared in comparison to some other players. Even before the pandemic began, we were a delivery-first brand with very low operating costs. This helped us get through the initial struggles brought on by the pandemic.

We also understood that during this crisis, going out is more out of a necessity than a choice and truly contactless and hygienic services can win over the trust of the customer. While every business made claims about taking all the necessary precautions for the safety and security of their customers, we at Burger Singh went a step further and launched a campaign called #YourSafetyFirst for our customers. An industry-first measure, the focus of the campaign was to provide our customers with access to the CCTV feed of the kitchen for the duration in which their order was prepared.

To ensure contactless deliveries, we have switched entirely to online modes of payment and leave the order at the doors. To ensure a contactless dine-in/take away experience, we have switched entirely to online modes of payment. The customer scans a QR code at their table or at the takeaway counter, and a digital menu is made available on their phone. They receive a WhatsApp notification when the order is ready and can pick up their order from specially designated food pick up counters inside and outside the store.

2. Burger Singh recently signed a Master Franchise Deal in Gujarat and plans to open 40 outlets within the next two years. Can you share more details about this? What is the investment that the company has earmarked for expansion?

We do a lot of research before entering a particular territory. We saw a lot of potential in the Punjab and Gujarat market because of their flavourful dishes and people's love for regional food.

In Punjab, we aim to tap Chandigarh, Ludhiana, Jalandhar and Pathankot. Our first outlet is already live in Amritsar, 1 in Patiala and 3 in Chandigarh are in the pipeline for this year. By March 2021, we aim to have 13 outlets live in the state.

In Gujarat, target cities include Ahmedabad, Surat, Rajkot and Vadodara. Our first outlet in Ahmedabad is already live, two outlets in Surat are expected to be live in the month of November. We aim to open 12 outlets in the state by March 2021.
Investment for a cloud kitchen starts at 13 lacs + taxes. We also have a takeaway model and a dine-in model available at 18 and 35 lacs respectively.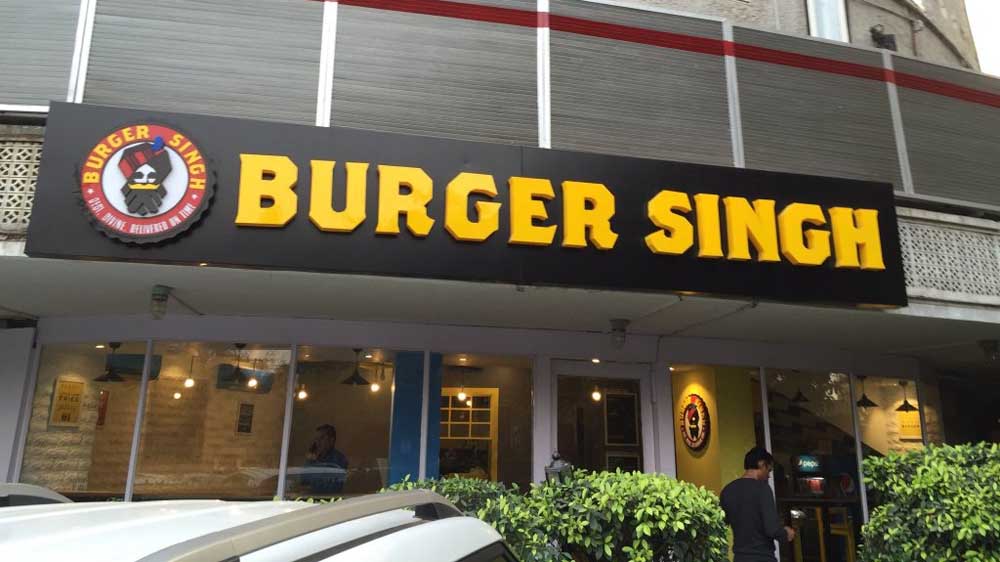 3. At a time when supply chain issues have caused QSR's and big restaurant chains to cut menus, how can Burger Singh continue to maintain its relevancy?

We have been working towards the best infrastructure for storage, sorting and grading raw materials and have leveraged technology-enabled end-to-end supply chain capabilities to optimise our operations. This gives us the flexibility and options with our menu, even during a pandemic. Not just this, we are even expanding our menu as we open in new cities. Our foray in Gujarat has led to the introduction of various new vegetarian burgers.


4. Speaking about tech innovations, what makes you invest in a particular technology solution? What are some of the biggest challenges you face when it comes to investing in technologies?

Customers, when ordering food from outside, are apprehensive to an extent. They are keen to know how their order was prepared, who handled it and whether or not the correct preventive measures were taken by the brand to avoid any kind of contamination.
We invested in a technology where our customers can see live footage of their food and see how its been prepared, and exactly of their own order. It took a lot of investment to deploy this technology in action. We also have developed an in-house app for contact tracing of our staff. In general, the benchmarks for investing in new technology are the value add to consumers, company processes and ease of integration. We prefer working with younger start-ups that can grow with us.
5. Do you see your spending on front end retail technologies going up? What are the specific areas? Is technology matured enough to required output?

Yes, we do witness a lot of investment and boom in automation in all aspects of the QSR sector, and when we emerge from this pandemic, the sector would have transformed in many ways. So we too will have to adapt and ensure that we are at par with the industry standards. Front end retail technology like customer analytics already delivers good results, but certain digital applications like self-checkout still need more traction for industry-wide adoption.

Technological devices like touchless sanitizer chambers, hands-free sanitisers, digital screening, ventilators within the premises, etc. are some necessary additions to our outlets because of which our investments in new outlets will go up to a certain degree.

6. What is your projection for the QSR industry as a whole? Any challenges, trends that you foresee?

The Foodservice industry has been one of the worst-hit sectors in all markets across the world. The industry relies on people who either step out of their homes or order in, but due to the pandemic, both mediums saw a sharp downfall in numbers. As brands looked for an alternative to continue operations, low demand and social distancing norms led to many brands shutting their outlets, especially the dine-in ones. The dine-in sector saw a drop of 6 percent in the number of restaurants in the first week of March, another 20 percent in the subsequent week. It all came to a standstill from April and lasted till mid-June. The only option left for many restaurants amidst the chaos was to become takeaway and delivery only outlets to ride out this pandemic. Luckily for us, we were already delivery based, so the impact on us has been minimal.
Related Viewpoints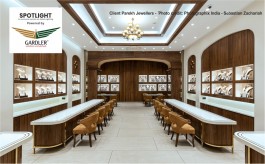 Principal Designer, Shravan Design Company
'Lighting impacts how merchandise is presented to customers'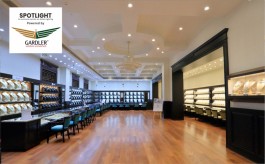 Head Designer, Ahanas Design For Space
'We look for sound technical knowledge in our lighting partners'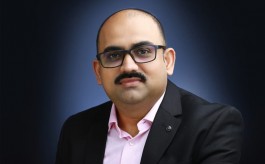 CEO & CFO, Smollan India
'Adapting to tech advancements is imperative for competitive edge'