"Shopper Marketing should establish'first-moment-of-truth' to win the purchase'
By Nabamita Chatterjee | August 24, 2015
GlaxoSmithKline Consumer Healthcare aims to create a responsive ecosystem that not only understands the fast changing Indian shopper but is also programmed to deliver interventions at the first-moment-of-truth that consistently drive preference for their brands enabling them to win the purchase.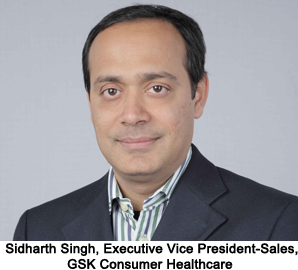 GlaxoSmithKline Consumer Healthcare, with time has been utilising various tools of effective shopper marketing to establish a strong connect amid their customers.
Sidharth Singh, Executive Vice President-Sales, GSK Consumer Healthcare chats up with Nabamita Chatterjee from Point-of-Purchase to share the different aspects of shopper marketing initiatives undertaken by them in Modern and General Trade. Edited excerpts.
How important are shopper marketing initiatives in relation to your overall retail strategy?
Shopper marketing is a fast evolving work stream in India and will be a driver of competitive advantage for any organization in the near future. Over the years at GlaxoSmithKline Consumer Healthcare, this work stream has only helped us permeate the marketing mainstream. We expect it to evolve from a mere influencer to our trade marketing and sales promotion tactics into a focal strategic marketing discipline in our armoury. Our goal is to create a responsive ecosystem that not only understands the fast changing Indian shopper but is also programmed to deliver interventions at the first-moment-of-truth that consistently drive preference for our brands enabling us to win the purchase.
How do you plan for point of purchase displays in retail and what has been your experience with such promotions in terms of generating the desired ROI?
The trade environment has evolved rapidly in India in the last 10 years with the opening up of new and specialised selling channels within modern and traditional trade. To keep pace we have revamped our visibility strategy and its execution in the market by going back to the very basics of revisiting our understanding of each of the existing channels and how visibility can help us win in the new emerging channels. Today, our strategy and its execution is not only tailor made to win across multiple channels but also standardised by channel to ensure consistency and support rapid scale up.
About 75% plus of our visibility spends are long term tie ups, both in modern and traditional trade, which ensures we get the desired returns on our investment.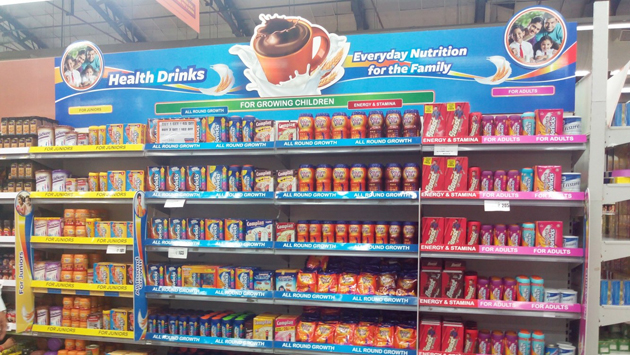 Do you see a visible difference in shopper response when you undertake major in-store branding of your products?
Over the years, what has differentiated our successful efforts from failures is embedded in the very basics of in-store visibility. We believe the following three make all the difference:
Communication:
What is the pithy communication to the shopper and why?
Design/Form:
How is the visibility element/activation novel and engaging? Is it scalable and easy to execute?
Location:
Where to place the asset in-store for maximum impact?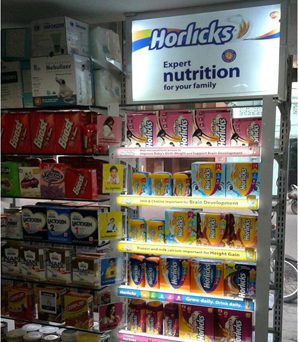 How do you go about designing your in-store branding displays for GSK products range which is so varied? What does it take for your brand to stand out in an MT & GT outlet?
Our design brief on displays is simple for both Modern and General Trade as we believe any visibility element through shape and communication n land two messages with the shopper. Our primary message typically ends up taking the shape of the display and any secondary message (reason to believe) is the communication on the display.
We put effort with our agency partners on display form and colour with pilots in the market place to ensure our brands stand out.
Do you have any exclusive shopper marketing plans for General Trade for the upcoming festive seasons? Do you think it is needed in order to attract your target shoppers?
Our association with a festival is dependent on whether the occasion presents a new consumption opportunity for any of our brands, which is dependent on addressing an overt or latent consumer need. Successful associations have been on Ramazan and Pongal with Horlicks Oats.
Tell us about some of your most innovative in-store branding promotions undertaken in 2015 so far? Do you plan differently for festive season and other months when it comes to in-store promotions?
As part of innovative branding promotions, we have brought alive the complete life stage nutrition inside the stores by having strategic tie-ups with chain pharmacies. Also, through the concept of SMART packs and visibility tie-ups with wholesalers under our Samrat programme, we have been able to communicate with more retailers.
We have also used local festival insights to promote our brands. For e.g., the in-store promotion campaign of "Break your fast with Horlicks nutrition" during the festival of Ramadan in Kerala was based on the insight that milk is predominantly consumed while braking fast.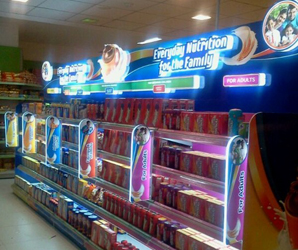 What percentage of your marketing spends go into shopper marketing programmes?
We have been doubling our investments towards shopper facing programs every year over the past three years and we see this as a very strategic investment to win with shopper at the First Moment of truth (at the shop floor).
What is your criteria for selecting agencies that execute the in-store branding programmes?
We have divided our agency partners based on their competencies into design and production/execution. To carry out any program, we use a hub and spoke model where the design agency makes the final design and prototype and various execution agencies across India mass produce and deploy the design based on specifications. This helps us have a high speed to market, keeping costs down at the same time.
What has been your experience in this regard and what will be your suggestion to them for servicing brands in a better way?
The industry capability on providing innovative design and material has dramatically improved over the years. There are enough design, production and execution arms to support requirements.
Going forward, the industry can also take a step change by creating virtual simulations of the multiplicity of trade channels that exist in India, so that while working with clients they can educate them and help them in making informed choices that have a high success rate in market.
Related Viewpoints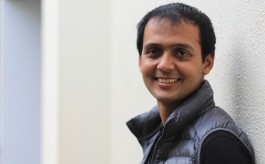 Founder, figments EXPERIENCE LAB
2021 will see the birth of monochannel: Harsh Manrao, Founder, figments EXPERIENCE LAB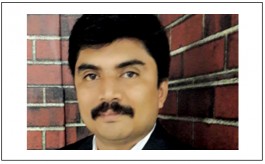 Managing Director, Tranz vm solutions
Retail brands will pickup and 2021 will see a new dawn again: Siby Varghese, Managing Director, Tranz vm solutions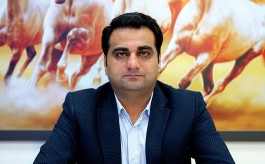 Director, GV Display Solutions
Brands that refrained to spend in 2020 have frozen a good amount for investment in 2021: Shreesh Sharma, Director of GV Display Solutions