'Signage companies under invest in themselves'
By N Jayalakshmi | May 13, 2019
In an interaction with Retail4Growth, Arvind Hegde, Founder and Lead Partner, Done & Partners, a brand consulting and design firm, explains why it's important for retail signage solution providers to see and position themselves as brand partners rather than as brand vendors.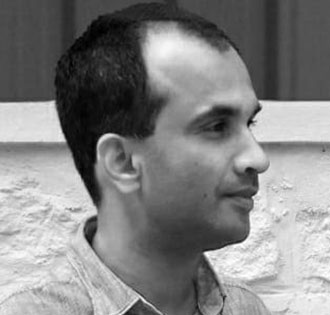 In an industry were cost cutting, delayed payments and time line pressures often end up resulting in compromised quality, Arvind Hegde, Founder and Lead Partner, Done & Partners, feels that the crux of the challenges lies in how the solution providers are perceived – as vendors rather than as partners. Excerpts from a conversation.
In the overall retail context, what role does signage play?
Depending on the segment (e.g in Banking , Healthcare, Airport, Hospitality, Retail or Fashion) signage is very important, and the degree of focus on signage varies. And it's not just about the aesthetics of the signage, but also about the functionality. Signage should serve the brand persona. There have been examples of single store brands or store brands in malls that chose the wrong signage, either due to budget constraints or lack of vision, and they are due to many reasons, nowhere in the picture now. While signage obviously is not the only reason for their disappearance, a wrong choice of signage certainly didn't help the case. Essentially it's about the rational,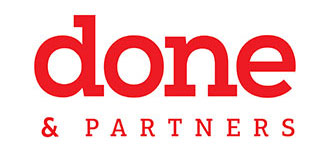 functional and emotional facets of a signage and they all need to make a signage work.
Could you elaborate on that – the rational, functional and emotional aspects?
The rational aspect of a signage is about the material, the cut, etc, while the functional part is about the performance, the lighting, the power consumption etc. The emotional part is about the trust and assurance that it evokes due to its overall quality. When a client feel reassured simply by looking at a sign, then the emotional purpose has certainly been served, because it reflects a commitment to quality.
So how can the signage solution providers ensure that the signage delivers on all these fronts?
Right now the signage industry is too fragmented. This has to change. Most good quality signage we see are from China. It's not as if we don't have good signage solution providers; there are some very good ones doing very good work and many of them are in tier 2 cities. But we don't find them everywhere. Also, there should be greater attention to detailing and imagination. When you look at some international signages, what strikes you is their precision in cuts and the attention to details. The passion for quality really shows. There's no 'kuch bhi chalta hai' attitude.
There are also other challenges that the industry faces right, like cost cutting?
Yes, of course. L1 beats them further. But again, the industry should believe that what they do is important and thus arrive at a positon of strength. The fact is that clients are looking for confident, refined partners who can offer from them advise based on both common sense and brand experience.
Since it all comes back to positioning of the signage vendors, any tips on how they can present their case better to potential clients?
Like I said, signage solution providers must first think of themselves as brand partners.
We have worked with some fantastic signage companies especially in tier 2, tier 3 cities. But many of them lack presentation skills. Most signage companies under invest in themselves. They tell the clients ,"whatever you want we will do". Instead, they should suggest different options.
Do you think there is also a challenge in the way brands approach signage and how they treat signage solution providers?
Clients always want the best, at low or lower or lowest rate, and fast! But that is only going to get worse if the industry continues to be fragmented and middle and local players under cut each other. But yes, clients should treat their signage solution providers better - give better timelines, pay on time and have human eye to eye conversations. After all, the signage vendors are doing a very important work for the brand and we learn a lot from them. So they should be respected.
Read the full, detailed interview in the May 2019 edition of Point Of Purchase magazine.
Related Viewpoints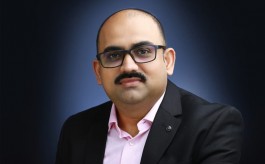 CEO & CFO, Smollan India
'Adapting to tech advancements is imperative for competitive edge'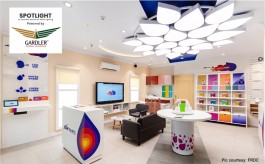 Managing Director, FRDC
'Prefer lighting partners who invest in their own products': Sanjay Agarwal, Architect & Store Designer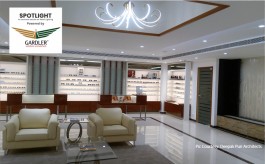 Architect and Principal Partner, Deepak Puri- Architects & Interior Designers
'Lighting should help in selling the merchandise' : Deepak Puri, Architect